BLEED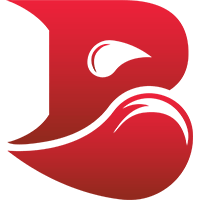 BLEED Asia-Pacific Rank #2 sScary Nutchapon Matarat Deryeon Derrick Yee crazyguy Ngô Công Anh yay Jaccob Whiteaker Egoist Javier Chua have announced the onboarding of Javier "Egoist" Chua as one of their starters ahead of the 2024 VCT.
Entering the competitive scene under Paper Rex

Paper Rex Asia-Pacific Rank #1 mindfreak Aaron Leonhart f0rsakeN Jason Susanto d4v41 Khalish Rusyaidee something Ilya Petrov Monyet Cahya Nugraha back in 2020, Egoist played only a handful of matches with the organization before being picked up by Team SMG
Team SMG Inactive for the 2021 VCT. Unfortunately, after failing to qualify for the SEA Stage 2: Challengers Finals, the talent would not be seen in competitive play for nearly two years.
Upon returning to the scene with a newly-rebuilt X10 Esports
X10 Esports Inactive Vera Rodman Yap Tempz Pierre Heng RedKoh Danial Hakim wayne Wayne Chang Egoist Javier Chua , Egoist and the rest of his team participated in the Malaysia/Singapore Challengers League: Split 2 in hopes of qualifying for VCT: Pacific Ascension, but were eliminated from contention in the grand final by none other than BLEED. Shortly after their second-place finish, the org would drop their roster, leaving Egoist teamless yet again.
BLEED's 2023 season was almost perfect. The organization took home the trophy in both Malaysia/Singapore Leagues and qualified for their region's Ascension League, where they won all but one of their group stage matches to emerge as Group Omega's top seed.
Only needing two victories to claim their spot in 2024's Pacific League, the team stumbled briefly against BOOM Esports
BOOM Esports Asia-Pacific Rank #3 Famouz Fikri Zaki Hamdani Shiro Hildegard Arnaldo m0rea Oliver Budi Wangge NcSlasher Sheldon Andersen Chandra BerserX Rizkie Adla Kusuma before regaining composure and dispatching their opponents to meet SCARZ
SCARZ Japan Rank #1 MrTenzouEz Lumo Maxim Demianovskikh Tempura Allen Yoshiii in the grand final. One match away from the Pacific League, BLEED cleanly handled Japan's representatives in three swift maps and were crowned kings of Ascension.
Shortly after their victory, Tyler "Juicy" James Aeria and Marcus "nephh" Tan announced their hiatus from professional play, citing their desire to fulfill military service duties before returning. With Egoist claiming a starting role on the team, only one vacancy remains before BLEED's roster rebuild is complete.
Now nearly complete ahead of the Pacific League, BLEED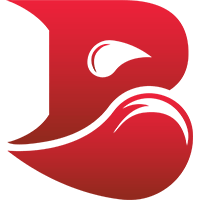 BLEED Asia-Pacific Rank #2 sScary Nutchapon Matarat Deryeon Derrick Yee crazyguy Ngô Công Anh yay Jaccob Whiteaker Egoist Javier Chua is: