Sam "s0m" Oh will return to content creation "during this off-season," he and NRG Esports

NRG Esports North America Rank #3 crashies Austin Roberts ardiis Ardis Svarenieks Victor Victor Wong announced on X. He also said if an opportunity arises, he'll return to competition.
While s0m and FiNESSE had both unofficially announced at the end of August that neither would be on NRG's starting roster going forward, today's announcement is the first official statement from either NRG or the players on the matter. NRG's post also reveals s0m is leaving the organization entirely and that he "saw it coming, but it was also kind of [his] decision."
The smokes player was the youngest member of the 2023 NRG core, but had been with the organization the longest. The former OpTic Gaming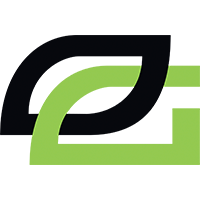 OpTic Gaming Inactive core, led by FiNESSE, and Ardis "ardiis" Svarenieks joined this year and immediately made waves with a top-eight finish at LOCK//IN. NRG kept that form up in the VCT Americas, where they eventually finished second with s0m as the team's top-rated player; he averaged a 1.13 rating, the league's fourth-best and his team's best, all while leaving the major fragging to ardiis.
NRG went on to finish fourth at Masters Tokyo. While that was their best finish of the year, with s0m again topping the charts for his team (1.12 rating), the roster struggled to mirror their Masters placecement at Champions. At the world championship in Los Angeles, two crushing 2-0 losses to Bilibili Gaming
Bilibili Gaming China Rank #2 whzy Wang Hao Zhe (王昊哲) rin Li Le Wei (李乐炜) Knight Liu Yuxiang (刘宇翔) Yosemite Wang Lei (王磊) Biank Zhong Jian Fei (钟剑飞) knocked them out in the group stage.
This is not the only loss NRG are expected to take in the off-season. Not only has FiNESSE left the starting roster alongside s0m, import Ardis "ardiis" Svarenieks is expected to be sold to Natus Vincere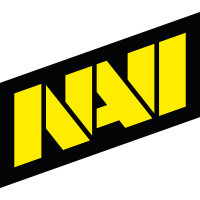 Natus Vincere Europe Rank #7 ANGE1 Kyrylo Karasov Shao Andrey Kiprsky Zyppan Pontus Eek SUYGETSU Dmitry Ilyushin cNed Mehmet Yağız İpek according to Alejandro Gomis. Should the move go through, ardiis will return to play with the core he spent most of his Valorant career with.
NRG Esports

NRG Esports North America Rank #3 crashies Austin Roberts ardiis Ardis Svarenieks Victor Victor Wong ' roster is currently: