UPDATE: MOLSI and Vitality have mutually parted ways. The article has been updated to reflect this.
Team Vitality

Team Vitality Europe Rank #44 Destrian Tomas Linikas runneR Emil Trajkovski ceNder Jokūbas Labutis have split with Michał "MOLSI" Łącki, reducing their starting roster to just two members. This move is part of the larger roster rebuild Vitality are undertaking for 2024.
MOLSI signed with Vitality in mid-November, joining from OG LDN UTD
OG LDN UTD Inactive with Tomas "Destrian" Linikas as part of the team's 2023 roster. His first outings with the Golden Hornets were in the 2022 offseason, where the team placed in top four of both the G-Loot Clash and Red Bull Home Ground 3.
Despite entering 2023 with promise, Vitality were never able to piece together deep runs this year. The roster left LOCK//IN with just one win under its belt, and further struggled during the VCT EMEA regular season in which Vitality found four wins. They secured a playoffs spot isolated in sixth place, but did not find any wins and were knocked out by FUT Esports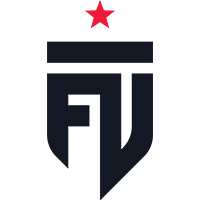 FUT Esports Europe Rank #8 MrFaliN Furkan Yeğen AtaKaptan Ata Tan qRaxs Doğukan Balaban qw1 Konuralp Şahin , one map shy from Masters Tokyo.
Those were the last matches for Vitality this year. The roster was expected to play the EMEA LCQ in July, where they could have reached Champions, but the organization announced just days prior they had agreed with Riot to pull out of the tournament out of respect for Karel "Twisten" Ašenbrener's passing.
MOLSI is the second loss Vitality takes this off season, over a month after the team benched IGL Santeri "BONECOLD" Sassi. While Vitality's plans for 2024 are not yet public, the team has already reportedly reached an agreement with ex- Diamant Esports
Diamant Esports Europe Rank #15 Grmekista Tilen Grmek Prti Ivan Erak Felix Felix Gerling Pa1ze Incredible Emil "runneR" Trajkovski and Saif "Sayf" Jibraeel for the coming year. The fifth player is currently unknown.
Team Vitality

Team Vitality Europe Rank #44 Destrian Tomas Linikas runneR Emil Trajkovski ceNder Jokūbas Labutis 's official lineup is currently: