Adam "ec1s" Eccles has signed with Ninjas in Pyjamas

Ninjas in Pyjamas Europe Rank #16 ec1s Adam Eccles chiwawa Egor Stepanyuk CREA Charles Beauvois Jady Yaroslav Nikolaev rhyme Emir Muminovic and will pick up the in-game leader mantle. He'll replace Kévin "Ex6TenZ" Droolans, who is moving to a coaching role due to hand-related issues.
NIP ec1s
@ec1s_
Delighted to finally announce that I'm joining
@NIP
We are already in Serbia and its great to meet the boys for the bootcamp and I can't wait to show everyone what we can do!
#GONINJAS
twitter.com/NIP/status/141…
After a year-long tenure with Team Liquid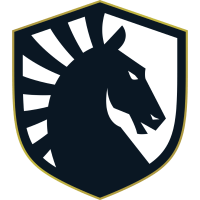 Team Liquid Europe Rank #2 Jamppi Elias Olkkonen Kryptix James Affleck L1NK Travis Mendoza soulcas Dom Sulcas ScreaM Adil Benrlitom , ec1s was benched in late February. Lately, he's spent his time with Benchwarmers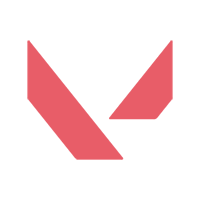 Benchwarmers Inactive goffe Filip Gauffin tsack Konstantinos Theodoropoulos M4CHINA Ouali Manset ec1s Adam Eccles Aron Aron Fredriksson and NoPoaching
NoPoaching Europe Rank #52 tsack Konstantinos Theodoropoulos ozzy Oscar Scott shéd Jani Marjanen elllement Dragan Milanović , two mix teams packed with free agent talent. ec1s now returns to the top flight of Europe after a four-month absence.
Additionally, Ex6TenZ will be stepping down from the active roster due to his injuries and will assist Emil "eMIL" Sandgren in coaching duties.
NIP have long been a top squad in European Valorant, but have yet to clinch a championship in any major event. After carrying themselves to Stage 1: Masters, the team has struggled to live up to expectations, exiting the Stage 2: EMEA Challengers Playoffs early and being knocked out 2-0 by Team Finest

Team Finest Europe Rank #15 Foxie Tyler Lowton 10K Théo Navaro ALIVE Gilad Hakim RECIDENT Ben Battash ponkt Daniel Punkt in the Stage 3: Challengers 1 Closed Qualifier after losing 2-1 to Alliance
Alliance Europe Rank #19 Fearoth Enzo Mestari luckeRRR Niels Jasiek kAdavraa Thomas Johner hype Tautvydas Paldavicius in the upper bracket.
With the addition of ec1s, Ninjas in Pyjamas

Ninjas in Pyjamas Europe Rank #16 ec1s Adam Eccles chiwawa Egor Stepanyuk CREA Charles Beauvois Jady Yaroslav Nikolaev rhyme Emir Muminovic 's active roster is now: