"I was literally cramming food into my mouth, the boys were eating fruit and whatnot and whatever energy we could get out of those, like, 25 minutes we had," Jake "Boaster" Howlett said. "Mini was going through the anti-strats they had for the first map because we knew it was going to be Bind and we were literally just trying to just soak up all the information while eating."
"And I was exhausted already."
There were no signs of exhaustion in Fnatic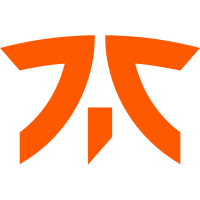 Fnatic Europe Rank #2 MAGNUM Martin Penkov Derke Nikita Sirmitev Boaster Jake Howlett Mistic James Orfila doma Domagoj Fancev 's in-game leader in the match or in the press conference that immediately followed. That was despite the three map slugfest it took for Fnatic to beat NUTURN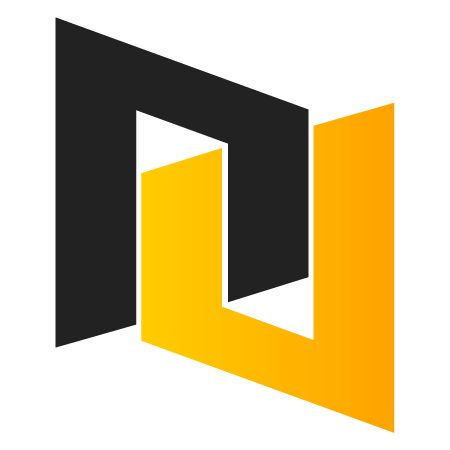 NUTURN Korea Rank #2 allow Park Sang-wook (박상욱) Suggest Seo Jae-young (서재영) peri Jung Bum-ki (정범기) solo Kang Geun-chul (강근철) Lakia Kim Jong-min (김종민) 2-1 in the lower finals so they could advance into the grand finals tomorrow for a rematch against Sentinels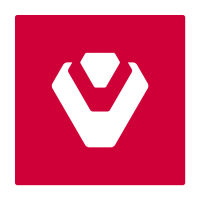 Sentinels North America Rank #1 sinatraa Jay Won inactive TenZ Tyson Ngo ShahZaM Shahzeb Khan SicK Hunter Mims zombs Jared Gitlin dapr Michael Gulino .
Fnatic carried MAGNUM after the match, although they've rarely needed to carry him in the server. (Photo by Colin Young-Wolff/Riot Games)
All three maps started 8-4 in favor of the eventual winners and finished 13-8. Despite the somewhat wide margins of victories through the series, no single map ever felt like a blowout.
Fnatic entered the match after defeating European rival Team Liquid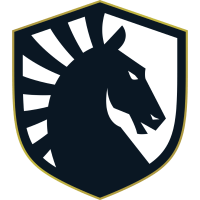 Team Liquid Europe Rank #1 Jamppi Elias Olkkonen Kryptix James Affleck L1NK Travis Mendoza soulcas Dom Sulcas ScreaM Adil Benrlitom 2-0 in the series before. Their opponents, NUTURN, started the match well-rested after falling to the lower final thanks to yesterday's defeat in the upper final to Sentinels.
Fnatic didn't look especially tired out the gate, despite their short downtime. The squad quickly jumped out to a 4-1 lead to begin Bind. But the map proved to be back and forth, and NUTURN fought their way to an 8-8 tie.
Some green floor goo wasn't going to get in the way of Seo "Suggest" Jae-young (서재영)'s double kill.
But Fnatic turned it on at the end. The Europeans secured the final five rounds of the map to take the first map.
Boaster has stepped up in the clutch for his team throughout the tournament.
NUTURN remained on the same agent lineup they had used on Bind previously in the tournament for the series opener, despite NUTURN's IGL, Kang "solo" Geun-chul (강근철), stating yesterday the team would have to think of new strategies for today's match.
"For the first map, we were pretty confident that we could play well with the same team comp," he said. "And so we just went ahead and did it. I think the issue we had with that map in the previous game was that we just made simple mistakes and we could overcome that."
The Korean representatives certainly looked better on Bind against Fnatic than they did the day before against Sentinels. But Fnatic has been undefeated on the game's sandiest map since adding Martin "MAGNUM" Penkov and Nikita "Derke" Sirmitev to the lineup.
NUTURN chose Ascent as the second map in the series, and once again, the team that chose the map started out hot. NUTURN began the map by building a 6-1 lead.
Fnatic, however, were unable to replicate NUTURN's effort on Bind and bring the map within striking distance. Still, Derke managed to put together some highlight plays before Fnatic's defeat.
This is as much solo's highlight as it is Derke's highlight.
Just a reminder that Derke couldn't see the same silhouettes we could to find the opposing players.
"We don't know what happened there," Boaster said. "We died a little on Ascent but then we got reborn on Haven and we came in guns blazing."
Although they were just coming off a map win, things looked grim for NUTURN heading into the final map. The series was set to finish on Haven, a map that NUTURN had gone 0-3 on in Iceland without winning more than five rounds.
But this is where those new strategies would come into play.
"We really had a bad record on Haven throughout the tournament," solo said. "And so we brought back the team comp that we've been practicing a long time ago in Korea and so we wanted to surprise the the other team but also show something better on Haven."
Their agent lineup consisted of Jett, Omen, and Sova just like they ran previously on Haven, but with the additions of Cypher and Phoenix to play alongside the trio. The composition still lacked an Astra, a staple on the map for the tournament's most successful teams, but that's because it wasn't exactly a new composition for NUTURN.
"We brought back a team comp that we had often practiced in Korea, but just hadn't used in tournaments," solo explained when asked about selecting a new composition in such a high stakes match. "And so it wasn't that we weren't prepared. It was just we brought something new to the game."
"I think there's a fair balance between comfort and strategy," Jacob "Mini" Harris said about team compositions generally afterward, not singling out NUTURN in particular. "I've been kind of surprised by the amount of compositions we've seen kind of thrown at us because teams have been like switching them up on the fly. Like you play one team with a composition, and then they'd switch it to a different composition the next game."
The composition switch appeared to be just what NUTURN needed to overcome their Haven woes at first when they jumped to a 4-3 lead early. But perhaps that success had as much to do with Kim "Lakia" Jong-min (김종민)'s early heroics en route to a 308 ACS game as it did their choice in agents.
Lakia earned the right to jump out of his seat with that clutch.
But Fnatic suffocated that breath of hope emerging from NUTURN with eight straight round wins to go up 11-4. NUTURN was able to string together three rounds in a row, plus another soon after, before Fnatic were able to put them away for good.
Domagoj "doma" Fancev said afterward he wasn't worried at all about a NUTURN comeback, but his coach jokingly chimed in to say "I was crapping myself." MANGUM followed with a "same" and Boaster added his own "same" immediately after. "It was a bit squeaky bum time," doma corrected himself to his teammates' laughter.
Fnatic's jovial mood was visible immediately after their win in the form of an intricate celebration. Boaster revealed the team considered avenging Anthony "vanity" Malaspina's cat ears that NUTURN cut off in an earlier celebration with a celebration using them as a crown, but decided to go with a somewhat simpler Sage ult celebration instead.
A fitting celebration for the team once known as SUMN FC, short for Sage Ult My Nan Football Club.
That energy was carried over into the press conference where the team began singing a song about survival before their cameras were even on and Boaster led his team in jointly responding to the opening question with "First of all, thank you for the question." It was right after all of this that Boaster said he was "exhausted already" after his first match.
If his behavior on stage — dancing during the walkups, shouting in intense moments, directing choreographed celebrations — wasn't evidence enough that Boaster is the team's emotional leader and beacon of fun, then the team's press conference made it undeniable. He answered the majority of the questions, joked with press and teammates alike, and whispered into doma's ear ahead of one questions so the Croatian superstar would add "And now we're just gonna put Sentinels into our pockets" to the end of one answer.
"He's definitely a good rock for our team," James "Mistic" Orfila said. "If it wasn't for his energy and hype, I don't think we would be here [...] We play as a team, we lose as a team. And we're just happy to be here."
"I don't know where Boaster gets his energy from," doma added to the end of Mistic's statement. "I might need to start eating all the food he eats or something."
"I'm just crazy," Boaster responded.
MAGNUM reiterated the importance of keeping the energy up and staying hype to the team's success, explaining that the team hypes each other up and celebrates rounds sometimes before the timer even hits zero, leading to Fnatic players occasionally dying to exit frags because of their celebrations.
Despite that one unfortunate side effect of it, Fnatic will need that level of hype to beat Sentinels in their rematch. That energy helped Derke rise to another level today, enabling him to lead the server in ACS, kills, assists, ADR, headshot percentage, and first kills.
Most importantly, that hype can help chip away the nervousness that comes with inexperience in playing on this kind of stage. It is inexperience, after all, that solo pointed to as the reason for his duelist teammates' uncharacteristically quiet performances throughout the tournament.
"They actually have some of the best mechanical skillsets in all of Korea," he said. "And I think because this was their very first international tournament, they're a little nervous and they weren't able to perform at the top of their potential. Having said that, this isn't going to be our last international and I think in the future, they're just going to get better and better. And I am looking forward to that."
If Fnatic is lacking any confidence heading into tomorrow's grand finals, they didn't show it in the press conference. Boaster certainly didn't.
"We're coming in to win it. And Sentinels better watch out."
It's a grand finals that perhaps felt somewhat destined from the tournament's beginning. But Fnatic is hoping that their good run with fate doesn't end with their appearance on stage tomorrow. They're hoping their tournament motto becomes prophecy.
"First team in, last team out."