Fnatic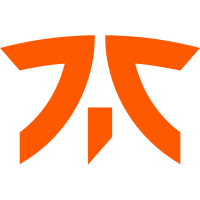 Fnatic Europe Rank #2 MAGNUM Martin Penkov Derke Nikita Sirmitev Boaster Jake Howlett Mistic James Orfila doma Domagoj Fancev are the only EMEA team remaining in Masters Reykjavik after knocking out Team Liquid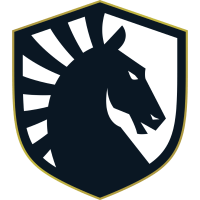 Team Liquid Europe Rank #1 Jamppi Elias Olkkonen Kryptix James Affleck L1NK Travis Mendoza soulcas Dom Sulcas ScreaM Adil Benrlitom 2-0.
Boaster led Fnatic not just tactically, but emotionally, as well. (Photo by Colin Young-Wolff/Riot Games)
Yesterday, Fnatic stunned Version1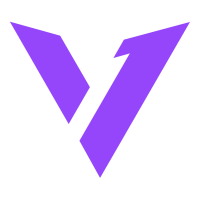 Version1 North America Rank #2 vanity Anthony Malaspina Zellsis Jordan Montemurro penny Erik Penny effys Loic Sauvageau wippie Maxim Shepelev in a 2-0 match, with Nikita "Derke" Sirmitev putting on a show. Liquid completed the top four as they themselves swept Team Vikings

Team Vikings Latin America Rank #1 gtnziN Gustavo Moura Sacy Gustavo Rossi sutecas Gabriel Dias frz Leandro Gomes saadhak Matias Delipetro , Brazil's first seed. As the day came to a close, Dom "soulcas" Sulcas revealed he was "super pumped for this game", setting the stage for the EMEA Challengers Playoffs' grand final rematch.
Fnatic looked pristine on the opening Bind map, as is expected of them. The team has solidified Bind as their home turf — they haven't lost a single one out of ten played since the additions of Derke and Martin "MAGNUM" Penkov. They took themselves to 6-1 as MAGNUM and Jake "Boaster" Howlett kept on opening sites, combining for six first bloods.
At that point Connor "Sliggy" Blomfield stepped in to have a few words with his team. It paid off as they recovered to 6-3, but then it was Fnatic's turn to request a timeout and hear from Jacob "Mini" Harris. Liquid managed to close the lead their opponents held, but Fnatic still held on to the half 7-5.
Switching sides, Liquid won the pistol and their deserved second round, but when the Phantoms and Vandals came out Fnatic looked solid as they climbed to map point. The energy fueling the team's five round charge started to show on Boaster's player cam by their second consecutive round win; three rounds and eight kills later, Boaster stood up and let the entire stage know how he was feeling.
Boaster's shout coaxed a short snort out of hypoc.
"He is a very funny guy," Derke said of Boaster earlier in the tournament. "He cheers us up all the time, that's Boaster stuff. We kind of laugh about it and we have positivity because of that."
Their momentum looked to carry on into Ascent, as they took the first three rounds. After this, Liquid started to recover. If Domagoj "doma" Fancev was carrying Fnatic on Bind, scoring over 230 ACS, this was Adil "ScreaM" Benrlitom's turn to shine with four clean eliminations on A that started to turn the tide of the game.
Liquid propelled themselves to 5-3 and the teams started to trade rounds. Fnatic jumped ahead 10-9 and looked to be set for another round, but Travis "L1NK" Mendoza's Judge came clutch against three to keep their team in the game in the only multi-clutch of the match.
Liquid has proven to be proficient with the Judge throughout its matches this past week.
It wasn't for long, as MAGNUM took four in a Fnatic B site take. In the following round, just as the spike was about to go down, Derke stopped ScreaM and put his team on the verge of a match win. The last round was a complete shut down from the orange and black squad, and they secured a 2-0 win over Europe's first seed. MAGNUM kept racking up the kills across Ascent, proving himself no match to ScreaM, finishing it off with 26 kills.
"A lot of it came down to momentum", Sliggy said in the post-match interview. "There were quite a lot of mistakes on our behalf that shouldn't be in there [...] some of these mistakes just can't be at this point of the stage."
When asked about their placement, the coach said he feels "a bit disappointed" and apologized for the loss, but also stated "we're going to try really hard to come back stronger, we're going to practice really hard."
Sliggy ended the interview guaranteeing Fnatic "is the team to do it. I think we're going to see an NA vs. EU final for sure, and I'm going with the Fnatic boys to take it."
Liquid is out of Masters Reykjavik after a great performance and a top four placement. Fnatic, meanwhile, continues its lower bracket rampage by defeating Liquid. Next up, if they hope to reach the grand finals, is NUTURN.