Attacking Soul Esports
Attacking Soul Esports China Rank #2 monk Wang Haoyu (王浩宇) YHchen Chen Yuhan (陳昱瀚) Zero1 Meng Zhen Ren (任梦真) bunt Jiang He (姜河) Life Dong Hao Qu (瞿东豪) hfmi0dzjc9z7 Zhang Juncheng (张峻程) and EDward Gaming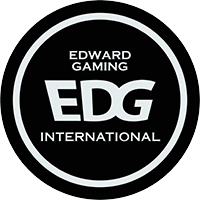 EDward Gaming China Rank #1 ZmjjKK Zheng Yongkang (郑永康) nobody Wang Senxu (王森旭) Muggle Tang Shijun (唐时俊) CHICHOO Wan Shunji (万顺治) Smoggy Zhang Zhao (张钊) Haodong Guo Haodong (郭浩东) have qualified to Masters Tokyo. The two squads earned their berths by placing first and second, respectively, in the FGC Valorant Invitational: Act 1.
Both teams stood as title contenders from the start of the FGC event, taking first place in each of their groups without dropping a single map. Attacking Soul had to overcome the likes of FunPlus Phoenix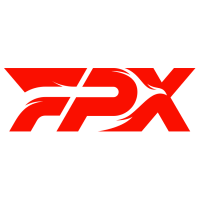 FunPlus Phoenix China Rank #4 AAAAY Zhang Yang (张杨) berLIN Zhang Bolin (張柏霖) YuChEn He Cai (何财) Yuicaw Huang Yung-chieh (黃湧傑) nizhaoTZH Tang Zehao (唐哲昊) lysoar You Hao Liang (梁优好) and KONE eSports Club
KONE eSports Club Inactive sword9 Li Wei (李卫) Yosemite Lei Wang Knight Yuxiang Liu Ninebody Ding Yi (丁毅) LuoK1ng Zhang Zhan Peng (张展鹏) , while EDG stepped over Totoro Gaming
Totoro Gaming China Rank #6 FengF ICEKING Flex1n You Yip Man Ho heybay Ho Shun Hei and Dragon Ranger Gaming
Dragon Ranger Gaming China Rank #7 Death01 Qing Yi (卿熠) Nicc TvirusLuke PAULTATO HaTo Ichiro Ilya Korobushkin Zeno Yu Zhijun (余智竣) .
In the playoffs, the two finalists would automatically qualify to Masters Tokyo. Attacking Soul were the first to falter, in a 2-1 loss to KONE that sent them to the lower bracket. EDG dropped map to FunPlus Phoenix, but still comfortably reached the grand final through the upper bracket. Attacking Soul had to clinch series from Totoro, FPX, and KONE to reach the grand final.
EDG and Attacking Soul — whose duelist role is occupied by ex-EDG Dong "Life" Hao Qu (瞿东豪) — fought back-and-forth in the grand final, where the latter claimed a 3-2 win that won them the tournament. In doing so, Attacking Soul also received the first seed for their country heading into Masters Tokyo, while EDG were left as the #2 seed.
EDG are back for a third LAN. (Photo by Colin Young-Wolff/Riot Games)
Attacking Soul are the third team to represent China abroad. EDG were the first — after an unexpected but flawless run through the East Asian LCQ — and were soon joined by FunPlus Phoenix at LOCK//IN. EDG remain the only Chinese team to represent the country at every international LAN the country has been able to qualify to.
Masters Tokyo takes place from June 11 to 26. There are still 10 slots open in the 12-team tournament, four of which belong to EMEA due to FNATIC

FNATIC Europe Rank #2 Leo Leo Jannesson Derke Nikita Sirmitev Boaster Jake Howlett Chronicle Timofey Khromov Alfajer Emir Ali Beder 's LOCK//IN win.
The full slot list for Masters Tokyo is: