In front of a home crowd, LOUD

LOUD Brazil Rank #1 aspas Erick Santos saadhak Matias Delipetro Less Felipe de Loyola tuyz Arthur Andrade cauanzin Cauan Pereira got nail-bitingly close to reverse sweeping FNATIC

FNATIC Europe Rank #1 Leo Leo Jannesson Derke Nikita Sirmitev Boaster Jake Howlett Chronicle Timofey Khromov Alfajer Emir Ali Beder and taking back-to-back trophies. However, FNATIC came back from 11-3 on the final map to secure their LOCK//IN title and bring another VCT trophy back to EMEA.
(Photo by Bruno Alvares/Riot Games)
On home soil, LOUD had taken down every team in their path, silencing doubts about their new roster in the process. After their win at Champions, LOUD had added cauanzin and tuyz to replace Sacy and pANcada , two instrumental players during their win. The two young stars effortlessly filled these shoes, despite their limited experience playing on LAN.
"We have a lot of respect for saadhak and what he was able to do this tournament," Mini said. "To be honest, I wouldn't have even expected them to make it to the final with the players they changed. I'm not really too familiar with the Brazilian scene, so I didn't know much about the players they brought in. Also fRoD , their coach, I was a little bit star-struck. fRoD's one of the greatest FPS players of all time and I was stood on a stage with him. So shout-out to those two for building such a good team."
On the other side of the stage stood FNATIC. During the off-season, they picked up two established stars in Leo and Chronicle and looked like one of the heavyweights of EMEA ahead of the season. The squad was already living up to their superteam status, taking down some of the strongest teams from the Americas, as well as their regional nemesis Natus Vincere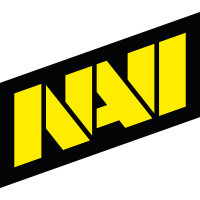 Natus Vincere Europe Rank #2 ANGE1 Kyrylo Karasov Shao Andrey Kiprsky Zyppan Pontus Eek SUYGETSU Dmitry Ilyushin cNed Mehmet Yağız İpek , while not dropping a single map.
Playing in Brazil, LOUD were always going to have the crowd advantage. The audience had been supportive of all the Latin American teams, but no other team made the crowd erupt as much as the reigning world champions. When FNATIC walked out first, there was a deafening silence interrupted by some scattered boos, But when LOUD took to the stage, they were hailed as kings.
All hail the kings of Brazil. (Photo by Lance Skundrich/Riot Games)
This match was guaranteed to crown a two-time LAN winner, as Chronicle on FNATIC and the three players from the old LOUD core already had trophies under their belt. Additionally, FNATIC had already played in a grand final of a major tournament before: back in 2021, they were just minor characters in Sentinels' undefeated Reykjavik run. This time, FNATIC were going to write their own story.
Map 1: Ascent
LOUD picked Ascent to be the opening map, and for good reason: they held an incredible 20-1 record on the map prior to this game. However, FNATIC immediately proved they were up for the challenge as they took the pistol round in dominant fashion. Boaster was already playing the villain when he tried to knife the last remaining player, causing boos to echo through the arena.
"I think actually, many rounds in each series I've tried to knife someone, despite Mini telling me not to," Boaster said.
"Wait, you tried to knife someone today?" Mini interrupted.
The second round was less dominant for FNATIC, as they only kept one player alive on the anti-eco. LOUD won the next round, which sent FNATIC down to an eco and allowed the Brazilians to level the score at 2-2. Back on a full buy, FNC retook the lead with three rounds in a row, prompting LOUD to pump the brakes with a timeout. However, Boaster managed to secure his team two more rounds with subsequent 3K's, bringing the score up to 7-2.
Finally in round 10, LOUD gave the crowd something to cheer about, as they ended their drought and put two more rounds on the board. However, a dominant final round saw FNATIC lock in an 8-4 lead at halftime. Leo was already up to 15-8, while LOUD's superstar aspas was yet to heat up, sitting at 4-10.
A strong effort from LOUD saw them confidently take the first two rounds in the second half, but FNATIC got to nine by picking up the bonus round. LOUD saw their B aggression in round 16 backfire, forcing three players to save. Another save had to be called in the next round as FNATIC's lead extended to 11-6. A timeout granted LOUD momentary respite and another round, but Chronicle's 1v2 in the following round set FNATIC up for map point.
LOUD managed to hang on for one more round, but all of their players lost their weapons after the round ended. This meant that LOUD's buy was far from ideal in the next round, ultimately spelling their doom. FNATIC wrapped up the map 13-8, dealing LOUD their second ever loss on Ascent and suppressing the crowd.
Not the prettiest way to win a duel, but saadhak gets it done.
Map 2: Fracture
FNATIC kicked off Fracture with the first two rounds after another successful pistol. A crazy bonus round saw cauanzin getting a 3K while being pushed, Leo almost winning a 1v3, but LOUD taking the round in the end. However, FNATIC kept the game in their control and gained a 4-1 lead. After a timeout, LOUD scraped by for a second round after aspas denied Leo an ace clutch with just 1 HP to spare. Chronicle and Leo combined for a 2v4 in the following round, which put LOUD back on an eco.
Finally, starting in round eight, LOUD got a streak of rounds they had been desperate for all series. cauanzin started it off with a thrifty 4K, and LOUD broke their opponent's bank in the next round. A FNATIC timeout only spurred the Brazilians on as they picked up two more rounds and took the lead for the first time in the map. On an imperfect buy, FNATIC managed to level the halftime score at 6-6.
LOUD aggressed deep into the enemy spawn on the pistol round, but to no avail, as FNATIC racked up another two rounds. The Brazilians managed to win their bonus round, but only by the skin of their teeth. With the economy in their favor, FNATIC managed to pick up two more rounds and take a 10-7 lead.
LOUD tried to halt the momentum by calling a timeout, but they would see the map quickly slipping away from them. They were cleanly swept up while flooding into site on round 18, which was the beginning of the end for them. With LOUD's economy in shambles, FNATIC cleaned up the remaining two rounds to secure 13-7 and stay undefeated at LOCK//IN.
The audience in the Ginásio do Ibirapuera did not have a good time in the first two maps. (Photo by Lance Skundrich/Riot Games)
Yet again, young stars stepped up on both teams, as cauanzin and Leo topped the scoreboard at halftime with near-identical scores. However, only Leo managed to keep this form into the second half, and he ended the map with 23 kills and a 1.49 rating.
Map 3: Split
FNATIC made it four out of five pistols in the series as they took another 2-0 lead. LOUD responded with the bonus round and made quick work of the next round to level the score. A miraculous two kills on 1 HP from Derke allowed FNATIC to pick up a third, but LOUD stayed with them and achieved parity again.
An early timeout from FNATIC did not allow them to break the tie, as both teams grabbed another round apiece. Less and aspas managed a 2v3 in a pivotal round, sending FNATIC down to an eco. LOUD picked up all the remaining rounds of the half, save for a quick 3K from Derke granting FNATIC one round. For the first time in the series, LOUD entered the second half with a lead, as the score was now 7-5.
saadhak, who had thus far been having a rough map, got a crucial 2K and the defuse to grant his team the pistol round. Derke caught out tuyz in Astral Form to make the anti-eco a bit hairy, but LOUD stabilized. LOUD even managed to pick up the bonus, making it the first time this series that a team managed to start a half with three rounds in a row.
FNATIC managed to regain a round after a timeout, but a quick 4K from Less made it 11-6 for the Brazilians. LOUD's aggressive mid push was stifled to grant FNATIC another round, but map point seemed like an inevitability, and it came in the following round. FNATIC did manage to break their opponent's bank, allowing them to pick up two more rounds, but LOUD took the victory at 13-9, finally ending FNATIC's undefeated streak.
LOUD turned their fortunes on Split. (Photo by Lance Skundrich/Riot Games)
If LOUD were going to make a reverse sweep happen, they would need individual heroics. On this map, that was exactly what Less brought to the table: With a 1.42 rating and nearly 200 ADR, he stepped up when his team needed him most.
"Less is an incredible player, and he's still very young, he just turned 18," fRoD said. "After we went down 0-2, we were gonna get into tactics for our third game, and he showed a side of him that I don't think anyone had seen, being a leader and trying to bring the guys up. I think that his mentality is extremely strong, and he showed it very well, to will the team on, to say how things are gonna go, and to not accept the way that the games were going. Very proud of him individually for how he performed under the circumstances and how he's growing as a leader in this team as well."
Map 4: Lotus
Boaster looked to lead by example on Lotus, going 8-0 to secure his team the first three rounds. However, a big thrifty and a 2v3 from Less and tuyz allowed LOUD to respond immediately, even breaking the FNATIC economy. FNATIC called a timeout after losing the subsequent eco, but Less was able to win a pivotal round to take the lead for his team. LOUD got all the way up to a 6-3 lead before FNATIC finally managed to stop the bleeding.
Alfajer made an attempt at a 1v3, but LOUD's post-plant made it unwinnable for him in the end. FNATIC did manage to win one more round at the end of the half, but they were still down 7-5. On a map that EMEA had been undefeated on at LOCK//IN, LOUD had already won more rounds against FNATIC than NaVi had won in the entire map.
FNATIC established a deep hold in the enemy spawn to take the pistol round, allowing them to tie the score at 7-7. On the bonus round, Less got a 4K on people entering into his site, prompting an early timeout from FNATIC. However, right after the timeout, saadhak got a 4K of his own while anchoring the same site. Leo managed to win a 1v2 with time on his side, but it would be the only round that FNATIC managed to win in the rest of the map.
In round 18, LOUD successfully retook A site, sending FNATIC down to eco. Two rounds later, FNATIC had their late hit brutally shut down. LOUD closed out their 13-9 victory with a statement, winning the final round in flawless fashion.
Listen to that noise.
Map 5: Icebox
A grueling day of Valorant would come down to a final map. The crowd were the loudest they had been all week, willing LOUD on to complete their reverse sweep. The Brazilians started Icebox with a flawless pistol round to take a 2-0 lead, but FNATIC responded with the bonus round. Alfajer got within milliseconds of defusing the Spike and winning a 1v2, but Less denied him just in the nick of time. FNATIC's buy was shoddy in the next round, but Derke picked up a 3K with a hero rifle to win the round for his team. LOUD responded with a low-buy win of their own and an anti-eco round, establishing a 5-2 lead.
A timeout helped FNATIC to their third round, but the score swiftly spiraled out of control from there. A 2v3 from Less and aspas, a 3K from cauanzin and a 3K from aspas got LOUD's lead up to 8-3. In the final round, LOUD collapsed on FNATIC in their own spawn to wrap up a commanding 9-3 half.
For aspas, it had been a rough grand final on the first four maps, only getting a positive K/D and rating on one map. However, the young Brazilian ascended to a whole other level on the final map, putting up an 18-5 kill score in the first half and a rating approaching 2.
Under extreme pressure, aspas delivered a sensational performance on the final map. (Photo by Colin Young-Wolff/Riot Games)
aspas continued his reign of terror into the second pistol, picking up another 3K to secure his team a tenth round. Staring down the barrel of defeat, FNATIC had to force up, but they were shut down. At 11-3, FNATIC took their final timeout of the tournament.
"We were communicating, but we didn't know what we were doing," Alfajer said. "We were talking, but we didn't know what we're saying. Everyone was already accepting the loss, so we took a pause, and Mini talked to us. Every round after that, we were more focused, more confident, and we had better communication."
"We started calling ultimates," Boaster added. "The whole other two games, no one was calling ultimates, or economy. Yeah, it wasn't the best two maps for us."
"Every game up until this game, I feel like we played like we did in practice," Mini said. "We were very calm and just doing everything right. I could 100% see on the defense of Icebox that we weren't playing like practice. People weren't comming things that they were seeing, things about the scoreboard, like the ultimates and economy, it just was a mess, to be quite honest. I basically just said, we can still win this game, if you just comm what you see, and look at the ults."
At this point, the home crowd was looking to will their team to victory, erupting into earth-shattering cheers at every LOUD kill. As aspas crossed the map to fight a 1v2 in round 15, the arena filled with chants of his name. But FNATIC held on despite the pressure coming from within and without.
Still, there was a lot to do if they wanted any hope of coming back in this game. It started with a 1v1 between Derke and aspas, the two Jett players who had been playing outstandingly for their teams all tournament. Derke came out on top and prompted a timeout from the Brazilian side.
"I think in my mind I had something about that Sentinels game, two years ago," Derke said. "I didn't perform as well, especially on the last map, and TenZ was in form then too. I was like, 'I don't want this to happen again.' I calmed my breathing, took it round by round and started communicating better and then the game felt better. Mostly the breathing thing helped with the stress."
After a quick anti-eco, FNATIC found another round by planting under the nose of Less in his Viper's Pit and winning in the post-plant. The score was now 11-7, and LOUD were on another eco. In the next gun round, Derke took matters into his own hands and pushed aggressively in the post-plant to find two kills and secure 11-9. The prospect of a comeback was now dawning in the minds of seven thousand Brazilian fans watching from the stands.
LOUD injected some life into their game and made FNATIC sweat on the following eco round, pressuring Boaster to invest his Viper's Pit to win the round. Another round got hairy for FNATIC when Less denied the plant in the dying stages, forcing Derke to get the spike down with just a second on the clock. Nevertheless, FNATIC won the gun duels and set the score all level at 11-11.
LOUD looked poised to finally break the streak when they got FNATIC to their knees on an eco round. However, from the jaws of defeat, Alfajer clutched up in a 1v2, setting his team up for match point. A groan of disbelief emitted from everyone in the building, a stark contrast to the elation from 10 rounds ago.
Unbelievable scenes as Alfajer clutches up.
Finally, in the very last round of regulation, LOUD found a response. They shut down FNATIC's late pivot, leaving Boaster in a 1v2 situation. The English captain had a chance at glory, but it was not to be, and after a miraculous comeback, it would come down to one final overtime.
Derke picked up an Operator in overtime, which turned out to be crucial in securing his team the first overtime round, thanks to a 3K.
"It was an individual choice. I kinda had a read on what they were going to do, and I felt like with a rifle I could only get one and I would just get traded. With OP, I had more confidence that I would only need one shot. Actually, I only needed two shots to get three kills. I worked hard for that comeback and I really wanted that trophy."
In the final round of the game, Chronicle's 3K set up a flawless round to complete an extraordinary comeback and win Icebox 14-12. They had turned the Ginásio do Ibirapuera into a library, and after nearly five hours of Valorant, FNATIC could call themselves the VCT LOCK//IN champions.
"It feels amazing," Boaster said. "I just remember at 11-3, during the pause, I was looking at the audience on the top row, and there was like red lights, and they were throwing their boomwhackers, doing all their chants and stuff, and I remember thinking: this is sick. We might've been 11-3 down at that time but I was like, this is kinda unreal. Even if we lose, I'm still really happy and really appreciative to be here in this situation."
FNATIC's players reflect on what they have just achieved. (Photo by Colin Young-Wolff/Riot Games)
"We didn't necessarily know what to expect when we came into this tournament, what kind of results we'd have," fRoD said. "We had just been working really hard and focusing on our practice, our training, and just growing as a team and a little family. For us, I think that these growing pains from the victories we had and the loss we had in the grand finals will be something that we can carry for the rest of our lives, not just for this year."
FNATIC's triumphant start to the season means they have secured their region a fourth slot at the next Masters event in Tokyo. For LOUD, who came so painstakingly close to achieving the same thing, Boaster had some encouraging words.
"We spoke to [LOUD] just before we came into the press conference," the FNATIC IGL said. "I think this is an experience where they're probably not going to sleep tonight, but they have a lot of young players, they're definitely talented, and they have time. Keep working, keep improving, every day is a day where you can improve. Not just in Valorant, but in maybe your mental, or how you treat others. We're very lucky to be in this scenario where we can compete on stage. That's what I said to my boys, look how many people have come to watch five virgins sitting on stage playing a video game, that's a big achievement. That's why at halftime, I was looking at the crowd. You have to remember those moments."