The first day of VALORANT Masters: Reykjavik has concluded with the completion of the tournament's opening three matches.
The tournament began with a pair of matches serving as play-ins to the top eight of the upper bracket, followed by one of those top eight matches. More than 600,000 viewers tuned in, according to Esports Charts, at the day's peak during the second match of the day.
Fnatic vs. KRÜ Esports (FNC 2-0)
The opening match of the tournament was between the European Fnatic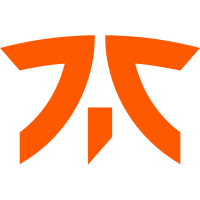 Fnatic Europe Rank #2 MAGNUM Martin Penkov Derke Nikita Sirmitev Boaster Jake Howlett Mistic James Orfila doma Domagoj Fancev and the Latin American KRÜ Esports
KRÜ Esports Latin America Rank #5 delz1k Joaquin Espinoza bnj Benjamin Rabinovich NagZ Juan Pablo Lopez Klaus Nicolas Ferrari Mazino Roberto Rivas keznit Angelo Mori .
There was trouble for the European favorites at the opening as KRÜ opened the match with a pistol win and followed it up with a win in the subsequent bonus round. Fnatic, however, responded by winning the next 10 rounds to enter the second half up 10-2.
It was an opening that would reflect the remainder of the match. KRÜ won the opening two rounds in all four halves played over the course of the match, but only won one round outside of that. Nikita "Derke" Sirmitev had his way with KRÜ throughout the series, even clutching out rounds he had no business winning.
It didn't matter what kinds of number advantages KRÜ had; they could not win rounds outside of the pistol and bonus.
Things weren't all bad for KRÜ, despite the crushing defeat. The team looked strong on pistol rounds. And even outside of pistol rounds, Nicolas "Klaus" Ferrari proved to be a bright spot for the team — being the only player to finish with a positive K/D on his team in each of the two maps they played.
FNATIC
@FNATIC
The match locked in Fnatic's date with Sentinels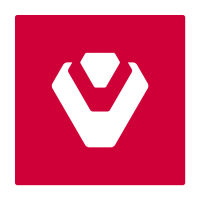 Sentinels North America Rank #1 sinatraa Jay Won inactive TenZ Tyson Ngo ShahZaM Shahzeb Khan SicK Hunter Mims zombs Jared Gitlin dapr Michael Gulino tomorrow in an early matchup between two of the tournament's favorites.
Version1 vs. Crazy Raccoon (V1 2-0)
Don't be fooled by the match's final score. This series was tight.
The two maps went 13-11 and 13-10, although the second map was put into jeopardy by a Crazy Raccoon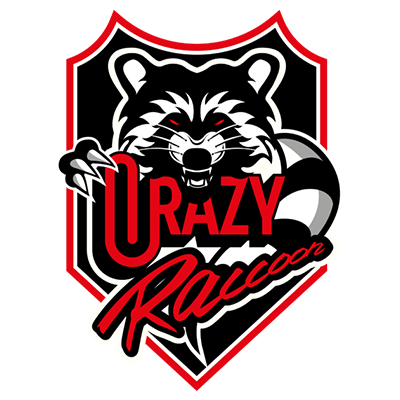 Crazy Raccoon Asia-Pacific Rank #2 Medusa An Min-cheol rion Hiroto Tateno zepher Jyousuke Matsuda neth Yusuke Matsuda Munchkin Byeon Sang-beom (변상범) comeback.
Version1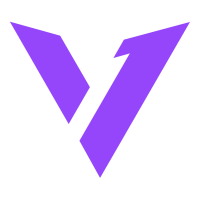 Version1 North America Rank #2 vanity Anthony Malaspina Zellsis Jordan Montemurro penny Erik Penny effys Loic Sauvageau wippie Maxim Shepelev jumped out to a 6-1 lead in the first map before a steady assault from Crazy Raccoon clawed the match back to 8-7 in favor of the Japanese representatives. V1 finally pulled away at 10-10 to win 13-11.
neth kept Crazy Raccoon in the first map for one round longer.
This was the point in which Byeon "Munchkin" Sang-beom (변상범)'s experience on LAN as an Overwatch League player came into play, according to Jyousuke "zepher" Matsuda.
"He leads up through communicating between matches, even when we lose the match or game," Zepher said with the help of his translator, Shu. "Munchkin tells us it's okay and then leads us into talking about the next game instead of dwelling on the mistakes we made the previous game."
That leadership perhaps came into play when Crazy Raccoon were down 9-2 on the second map and needed a spark to get back into the match. Despite their best effort, however, Crazy Raccoon was unable to close the gap and fell 13-10.
Zepher thought the map, and the series as a whole, was winnable.
"We made a lot of mistakes from our nervousness being in our first international event," he said. "So in other words, we need to improve our nerves and we should be fine."
While Version1 started the tournament a little shakier than they likely would have wanted, the team was also able to take away positives from the matchup. Most importantly, Jamal "jammyz" Bangash, the team's substitute for Maxim "wippie" Shepelev, carried his weight throughout the match and seemed capable of keeping up with his teammates just fine.
And the team's Jett specialist, Erik "penny" Penny, seems warmed up for LAN after a dominant opening match.
This was just one of two 4Ks Penny earned in the match.
Winning the opening round has set up V1 to play in the top eight against Team Liquid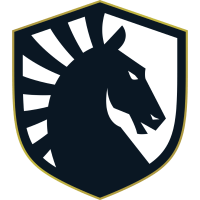 Team Liquid Europe Rank #1 Jamppi Elias Olkkonen Kryptix James Affleck L1NK Travis Mendoza soulcas Dom Sulcas ScreaM Adil Benrlitom next.
NUTURN vs. Sharks Esports (NU 2-1)
The match of the day, by far, was the day's final match: NUTURN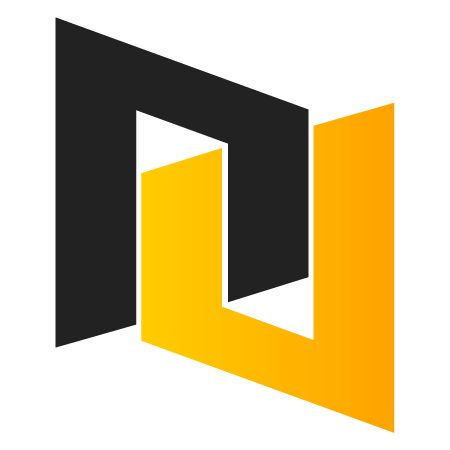 NUTURN Korea Rank #2 allow Park Sang-wook (박상욱) Suggest Seo Jae-young (서재영) peri Jung Bum-ki (정범기) solo Kang Geun-chul (강근철) Lakia Kim Jong-min (김종민) against Sharks Esports
Sharks Esports Latin America Rank #2 deNaro Matheus Hipólito gaabxx Gabriel Carli fra Matheus Fragozo prozin Wallacy Sales light Winicius César .
Things looked grim for Korea's lone representative to start the series as Sharks both outsmarted and outaimed NUTURN in the opening half of the match. A 10-2 lead for Sharks on Haven was made possible off the back of forcing rotations to enter onto sites for free and then clicking on heads when their opponents finally streamed onto the site.
"We weren't really expecting the type of strategy that Sharks brought to the game in map one," NUTURN head coach Jeong "Jaemin" Jae-min (정재민) told the media after the match. He described how Sharks would go to A, then to C, and then to B to break NUTURN's ankles.
Even when NUTURN did get a chance at clashing with Sharks, they found themselves unable to win duels. This was particularly true against Gabriel "gaabxx" Carli, who 22/6 in the first map.
And while NUTURN didn't make any sort of dazzling comeback in the second half, the team did show a flash of their tactical might with a clever wallbang to secure a post-plant on B site.
This will be the play every Sova player on your ranked teams will fail at duplicating for the next three months.
The next two maps were a full flex of both NUTURN's tactical and mechanical abilities. They responded to their 13-5 defeat with two 13-5 victories of their own.
"We really didn't know what to expect because we had never played any teams from the South American region," Jaemin said. "Having lost the first map, we had a lot of strategical discussions and we made sure that we could win map two and map three."
NUTURN's onslaught in the final two maps of the match were relentless as the team seemingly transformed into an entirely different one between the first map and the second. NUTURN jumped up to a 10-2 lead to start each of the final two maps. Every player on NUTURN finished with a positive K/D in both of the final maps while no players on Sharks did the same.
Even NUTURN's IGL and eldest player got in on the action by the end. At 33-years-young, Kang "solo" Geun-chul (강근철) made it to double-digits in kills before he suffered his first death in the final map of the series. It seemed like he had simply decided that NUTURN was going to win.
Although solo is the same age as recently retired peer glow, solo proved he still has some kick left in him.
NUTURN is now the first team to lock itself into the semifinals of the upper bracket to guarantee a top six finish in the tournament as a whole.
Sharks, on the other hand, will have to take on KRÜ in the lower bracket on Wednesday to remain in the tournament.