Gen.G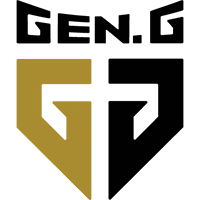 Gen.G Korea Rank #3 Meteor Kim Tae-O (김태오) k1Ng Lee Seung-won (이승원) TS Yu Tae-seok (유태석) eKo Yeom Wang-ryong (염왕룡) Sylvan Ko Young-sub (고영섭) GodDead Kim Sung-sin (김성신) is set to sign Ko "Sylvan" Young-sub (고영섭) and Kim "GodDead" Sung-sin (김성신), according to sources close to the situation. The two are expected to take the spot of Kim "Secret" Ha-jin (김하진) on the roster.
Gen.G have been left with only five members on the roster ever since the departure of Kang "iNTRO" Seung-gyun (강승균) in December, one shy of the six required for partnered teams. The current roster most recently participated in LOCK//IN, where they were able to push hometown heroes LOUD

LOUD Brazil Rank #1 aspas Erick Santos saadhak Matias Delipetro Less Felipe de Loyola tuyz Arthur Andrade cauanzin Cauan Pereira to their limits in their debut match despite losing 0-2.
Sylvan, a longtime member of World Game Star
World Game Star Korea Rank #17 Corine Sungbin JD apeX Seung Sogate Park Jong-seong (박종성) , has been of interest to multiple organizations during the offseason, including Dplus Esports
Dplus Esports Korea Rank #2 Wenty Yang Geon-mo (양건모) Lakia Kim Jong-min (김종민) Estrella Park Gun (박건) exy Park Geun-cheol (박근철) Esperanza Jeong Jin-cheol (정진철) allow Park Sang-wook (박상욱) , according to a past report by Bo Hoogland. WGS consistently fell short of being title contenders in Challengers Korea, culminating with a top-four finish in 2022 Stage 2 Challengers, with Sylvan holding a 1.07 rating throughout the year. Despite an upwards trajectory, WGS parted ways with the tenured roster just before Split 1 of VCL Korea.
GodDead, a founding member of On Sla2ers
On Sla2ers Inactive Has1ra14 Lim Hyuk (임혁) Ash GODLIKE Lee Seo-ha (이서하) hyeoni Yoon Hyun-seok (윤현석) Manggong , went on to finish in the upper echelon of Challengers throughout 2022. The team finished in second and the top-six in both stages of Challengers respectively, ending with a grand finals loss to EDward Gaming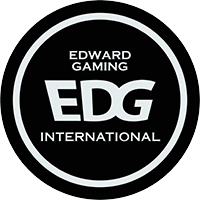 EDward Gaming China Rank #1 ZmjjKK Yongkang Zheng (郑永康) nobody Sen Xu Wang (王森旭) CHICHOO Shun Zhi Wan (万顺治) Smoggy Zhao Zheng (张钊) Haodong Hao Dong Guo (郭浩东) in the East Asia LCQ. On Sla2ers released their roster following their failure to make it into the Pacific league, with three of GodDead's teammates going on to join Gen.G.
Gen.G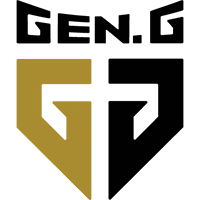 Gen.G Korea Rank #3 Meteor Kim Tae-O (김태오) k1Ng Lee Seung-won (이승원) TS Yu Tae-seok (유태석) eKo Yeom Wang-ryong (염왕룡) Sylvan Ko Young-sub (고영섭) GodDead Kim Sung-sin (김성신) should become: