Historically, few teams have been able to cement their name in an esport like Sentinels
Sentinels North America Rank #16 pANcada Bryan Luna Marved Jimmy Nguyen TenZ Tyson Ngo dephh Rory Jackson zekken Zachary Patrone Sacy Gustavo Rossi have. Their name is synonymous with Valorant; few organizations can say they are synonymous with other esports.
Sentinels' first year was incredibly dominant, grounded in the team's own formation back in April 2020. In that time period, they recorded 12 first-place finishes — as many as Vision Strikers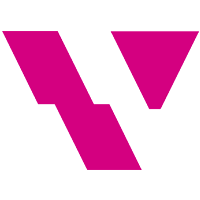 Vision Strikers Inactive stax Kim Gu-taek (김구택) Rb Goo Sang-Min (구상민) Zest Kim Ki-seok (김기석) BuZz Yu Byung-chul (유병철) MaKo Kim Myeong-gwan (김명관) did during their legendary 102-match winning streak. Among those 12 victories was 2021's Stage 1: Masters, played online, and which Sentinels were expected to attend with sinatraa .
At the last minute, due to controversy surrounding the former Overwatch pro, TenZ was signed on a loan basis at the last minute. Like it mattered.
Sentinels kept their regional dominance up, bolstered by newcomer TenZ' unclaimable superiority in his role. It was a match made in heaven, with both sides depositing trust in each other for a fun and relaxed playstyle that obliterated everyone who dared cross Sentinels' path. The SenTenZinels were the product of dreams, utopian even.
TenZ's loan was extended for several months following Masters 1. Sentinels breezed through Stage 2 of the VCT, where they qualified to and won Masters Reykjavik while barely being contested.
With a 3-0 over FNATIC

FNATIC Europe Rank #1 Leo Leo Jannesson Derke Nikita Sirmitev Boaster Jake Howlett Chronicle Timofey Khromov Alfajer Emir Ali Beder , Sentinels became the first Valorant team to lift an international title in unquestionably dominant fashion — without losing a single map — a record that stands to this day. Sentinels were just… better.
Sentinels' 2021 reign was short-lived. (Photo by Colin Young-Wolff/Riot Games)
After so much blood, sweat, and tears, Sentinels' players had become the best of the best of the best. None of the players were able to put their thoughts into words as reality had barely struck yet — the feeling was indescribable after so many years of struggle in previous esports.
After all, it is not every day you spotlessly climb your way to an international title. But all dreams have an end; as the saying goes: the bigger they are, the harder they fall.
The second half of 2021 was mired with disaster for Sentinels. They made Masters Berlin playoffs but were quickly eliminated in the top eight, a performance that viewers shrugged off since the team was already qualified to Champions. At Champions, Sentinels were only able to win one game.
And as if that wasn't bad enough, 2022 was the bottom of the barrel for Sentinels.
The roster was slowly defaced as players like Kanpeki , shroud , and Zellsis made short and temporary appearances. Last year, Sentinels' greatest achievements were a top-eight finish in Stage 1: Challengers and a top-six placement in the LCQ. They went from attending every LAN to missing every LAN.
After seeming untouchable and eternal, as all utopias do, Sentinels fell from their summit. And they fell hard.
But a new hope may be surging. After confirming their partnered status for 2023, Sentinels fully revamped their roster: out with the old, in with the new.
Sentinels released coach Rawkus in early October, as well as ShahZaM , dapr , and SicK over the following weeks. While SicK later returned to the roster, he is Sentinels' sixth man. In other words, TenZ is the only player still in Sentinels' active roster to have lifted the Masters Reykjavik trophy.
The lone survivor. (Photo by Michal Konkol/Riot Games)
And to fill all those gaps, Sentinels drafted the best of the best.
World champions Sacy and pANcada were picked up from LOUD

LOUD Brazil Rank #1 aspas Erick Santos saadhak Matias Delipetro Less Felipe de Loyola tuyz Arthur Andrade cauanzin Cauan Pereira as a bundle deal for Americas' biggest import. The remaining players, as well as staff members, were pulled from XSET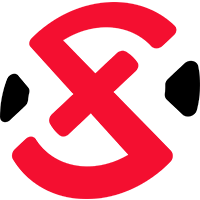 XSET Inactive . dephh , zekken , SyykoNT , and DrewSpark — all former XSET members — are now playing or coaching for Sentinels, with dephh leading the team in-game. As part of their rebuild, Adam "kaplan" Kaplan was signed from Ghost Gaming
Ghost Gaming Inactive koalanoob Gianfranco Potestio NiSMO Marc-Andre Tayar aproto Alex Protopapas brawk Brock Somerhalder johnqt Mohamed Amine Ouarid .
Every new member stems from teams who showed — contrary to Sentinels — they could adapt, and they all flexed those skills on the international stage.
Last year, LOUD were constantly at the forefront of the meta and were Brazil's Sentinels. They began as a roster built from the ground up, and recorded an incredible win streak on their way to the Masters Reykjavik final, which they lost 3-0 to OpTic Gaming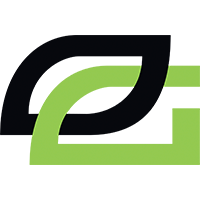 OpTic Gaming Inactive .
It was the first roadbump for LOUD, who had their own utopia in Brazil; their own match made in heaven. To make matters worse, after seeming like they were destined for titles, LOUD didn't even make the playoffs at Masters Copenhagen.
After the defeat, Sacy refused any excuses and reasons for a loss: the team just needed to go back to the drawing board and fix their mistakes. LOUD cleared their heads and bootcamped for Champions as soon as they could, as the team had amassed enough points to skip over the LCQ and earned themselves several weeks of much-needed preparation.
And, boy, did it pay off.
The Brazilian starboys dropped just three maps in Istanbul: two in a 2-1 loss to OpTic in the group's winner's match, and a third one in the final. Aside from that, LOUD celebrated an incredible year and an incredible Champions run — in which they dominated Leviatán
Leviatán Latin America South Rank #1 Tacolilla Vicente Compagnon kiNgg Francisco Aravena nzr Agustin Ibarra Mazino Roberto Rivas Shyy Fabian Usnayo , DRX
DRX Korea Rank #1 stax Kim Gu-taek (김구택) Rb Goo Sang-Min (구상민) Zest Kim Ki-seok (김기석) BuZz Yu Byung-chul (유병철) MaKo Kim Myeong-gwan (김명관) Foxy9 Jung Jae-sung (정재성) , and OpTic (twice!) — with Brazil's first world championship.
And so a legacy (could have) began. (Photo by Colin Young-Wolff/Riot Games)
After the win, coach bzkA even discussed how the team had the potential to cement their own legacy in esports (like many other CS:GO teams before them). To stay in that otherworldly place of domination they had found. Unbeknownst to many, discussions for Sacy and pANcada to join Sentinels were already underway and the move was leaked just a week after LOUD had lifted the Champions trophy.
Sacy and pANcada are taking on what they and many consider to be one of their greatest challenges in adaptation — communicating in English. Sacy knows enough English to get by. pANcada, however, is actively studying the language in order to communicate effectively.
"Honestly, it was kind of destiny, maybe, if I start to think about it. After I won four tournaments and I won Champions, I got noticed by [Sentinels] and I'm here," Sacy told tarik in a promotional interview. "I chose Sentinels because it was the [best]. The lineup was really good, the roster was really comfortable for me, and it's a new challenge for my career. It's a really big challenge for me — and not just for me, I think for everyone."
Sacy and pANcada (left) are the Americas' largest imports. (Photo by Colin Young-Wolff/Riot Games)
The other set of roster members hail from XSET, after an incredibly well-built 2022. dephh and zekken joined XSET in June 2021, eight months after the team had signed SyykoNT to coach their first roster. In April 2022, analyst DrewSpark joined XSET.
XSET were, for the better part of their history, known as NA's best of the rest. After 13 months of placing fourth in VCT tournaments, 2022 was finally their breakout year. XSET won the NSG Summer Philadelphia LAN and put on an impressive Stage 2 run. The squad dropped just one match in the group stage and dominated most of the playoffs competition, even besting OpTic 3-1 in the grand final to become the top NA seed.
While they weren't able to win a match — Leviatán eliminated them in the top eight — XSET qualified via points to Champions. In Istanbul, they went a step further after a controversial Killjoy bug saw them strike out in the top six.
XSET had done enough damage. Or rather, enough damage had been done to them. While XSET hadn't been approved for Riot's partnership program, G2 Esports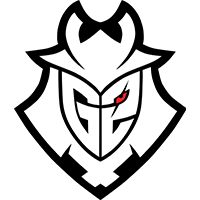 G2 Esports North America Rank #16 ShahZaM Shahzeb Khan dapr Michael Gulino wippie Maxim Shepelev OXY Francis Hoang penny Erik Penny had ironed out a move to NA that would see them sign XSET's roster — but that bid blew up due to controversy surrounding G2 CEO Carlos Rodriguez.
Despite the former roster's misfortune, four of its members found hope in Sentinels, and they now carry the legacy of a best-of-the-rest squad that became a solid international contender by year's end.
Every person in this picture still has a job — that's how good XSET were. (Photo by Colin Young-Wolff/Riot Games)
Sentinels' 2023 roster is one of the four superteams North American organizations formed in preparation of the partnered leagues. However, there is an extremely strong argument to be made for Sentinels. The old lineup often seemed stale, unable to keep up with Valorant's ever-changing meta and to fully implement their game plans.
Sentinels' title-carrying team has them at the top of this year's ladder. TenZ and SicK dominated NA in early to mid-2021, eventually plummeting from that summit. LOUD later became what Sentinels couldn't. Despite their misfortune in Denmark, LOUD reached that ever-so-desired title utopia, in a year where they only missed one grand final in the entire VCT.
But there is a reason utopias are typically described as imaginary, contradictory, or unmaintainable. For life to be kept in order, it requires chaos and unpredictability. So it was with Sentinels' downfall, and so it was with LOUD's split this year. Two utopian teams who saw themselves at the top of Valorant esports, and came tumbling down soon after, leading to breakups.
A core part of being a cohesive team is having a working friendship with each other. Players can't just hop on to a server and "work" — they need to enjoy it and have a reason to enjoy it.
Esports is, at large, dependent on passion for success. It is partly how the industry was born and has survived for all these years. We stand on the shoulders of those who once sacrificed parts of their life in the hopes of creating a perfect world, where we could live off entertainment we truly enjoy and seek daily.
Several authors, and even some studies, have discussed the link between the concept of perfection wherein a utopia resides and actual functioning social relationships. Notably, Pedro Almodóvar, acclaimed Spanish filmmaker, has said that "there is always a part of utopia in any romantic relationship."
The XSET-LOUD-SEN throuple might be the perfect relationship for the next utopian team and era of Valorant esports.