G2 Esports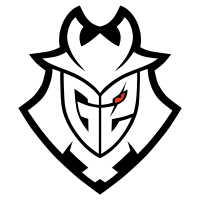 G2 Esports Europe Rank #6 hoody Aaro Peltokangas Meddo Johan Renbjörk Lundborg AvovA Auni Chahade nukkye Žygimantas Chmieliauskas have let their entire roster seek offers. The announcements, made by each player, dropped minutes after it was revealed G2 was denied both VCT EMEA and Americas partnership.
G2 m1xwell
@Mixwell
Whilst still being contracted to
@G2esports
, they have allowed me to explore my options for the upcoming VALORANT franchised season.
For references:
@pecagg
You can contact me at: therealmixwell@gmail.com
G2 were one of the first big-name organizations to enter Valorant and become a mainstay, signing a promising core in mid-2020 that rocketed to the top as one of the Ignition Series' best teams. After disappointing results in the first half of 2021, they changed three players and quickly profited off of the move, qualifying to and finishing in the top four at Masters Berlin.
Despite a successful international debut, G2 weren't invited to 2022's EMEA Challengers and had to slog through the open qualifiers. The team reached the Challengers' group stage and managed to place second in regional qualification, earning them a spot at Masters Reykjavik. An underwhelming run saw G2 exit in the top six after a loss to Paper Rex

Paper Rex Asia-Pacific Rank #1 mindfreak Aaron Leonhart Jinggg Wang Jing Jie f0rsakeN Jason Susanto Benkai Benedict Tan d4v41 Khalish Rusyaidee . Afterwards, G2 failed to reach Masters Copenhagen and finished third at the EMEA LCQ for the second year in a row, cutting their 2022 VCT campaign short.
According to the Washington Post, G2 were gunning for a slot in the Americas league. Rumors had floated of the situation in mid-June, but had never been confirmed. During this time, the team had been eyeing up possible teams and staff on the occasion of their acceptance into the NA league. G2 were heavily interested in XSET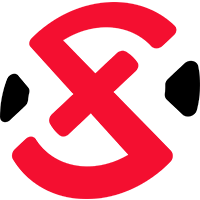 XSET North America Rank #2 's roster, if the North American organization didn't become partners themselves, and had interviewed several coaches — among them Adam "kaplan" Kaplan — as well as managers and psychologists.
Riot's last-minute move to deny G2 a place in their partnership appeared to be motivated by recent controversy regarding CEO Carlos Rodriguez who, on Sept. 17, was seen partying with self-professed misogynist Andrew Tate. Rodriguez first said no one could "police [his] friendships," but backtracked the following day, when he issued an apology and G2 announced he'd take an eight-week unpaid leave. The organization had even offered the Post an exclusive interview with Rodriguez, in the event they entered the Americas league. No interview was ever conducted.
The current players are seeking offers: