Leviatán
Leviatán Latin America South Rank #1 keznit Angelo Mori Tacolilla Vicente Compagnon kiNgg Francisco Aravena nzr Agustin Ibarra Mazino Roberto Rivas Shyy Fabian Usnayo have announced Roberto "Mazino" Rivas and Angelo "keznit" Mori as the team's fifth and sixth player.
Both founding members of KRÜ, Mazino and keznit departed the organization earlier this month alongside Joaquin "delz1k" Espinoza. On KRÜ, the duo conquered Latin America, but often fell short in competition abroad. Barring a one-time top-four placement at Champions 2021, the team was unable to advance beyond the top eight. In 2022's Masters Copenhagen and Champions, KRÜ finished in the groups and below regional rivals Leviatán.
Despite a shaky record in 2021, Leviatán stepped up to the plate this year after sweeping changes in the team. They came swinging out of the gate by besting KRÜ in the LAS Stage 1: Challengers final, but were only able to secure a seat alongside the best teams in the world in Masters Copenhagen. In Denmark, Leviatán finished in the top six, later closing out the year with a top-eight performance in Istanbul for Champions 2022.
Both KRÜ and Leviatán will be present in Buenos Aires, Argentina on October 21 and 22 for the AGS Cup showmatches. Each team will play a match against KOI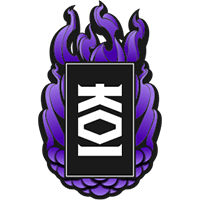 KOI Europe Rank #28 starxo Patryk Kopczynski koldamenta Jose Luis Aranguren sheydos Bogdan Naumov trexx Nikita Cherednichenko Wolfen Berkant Joshkun on separate days, being one of the two OFF//SEASON events directed at LATAM.
VCT's 2023 season begins Feb. 14, when all 30 teams will gather in São Paulo, Brazil for the Kickoff Tournament.
Leviatán
Leviatán Latin America South Rank #1 keznit Angelo Mori Tacolilla Vicente Compagnon kiNgg Francisco Aravena nzr Agustin Ibarra Mazino Roberto Rivas Shyy Fabian Usnayo 's 2023 roster is: