KRÜ Esports
KRÜ Esports Latin America South Rank #4 keznit Angelo Mori Klaus Nicolas Ferrari mta Nicolás González Shyy Fabian Usnayo Melser Marco Eliot Machuca Amaro have parted ways with Roberto "Mazino" Rivas and Joaquin "delz1k" Espinoza ahead of their first season in VCT Americas partnership league.
KRÜ Esports
@KRUesports
Fueron parte de uno de los más grandes capítulos de nuestra historia, y así será para siempre
Gracias muchachos
@keznitdeuS
@delz1k
@Mazinofps
! Con ustedes se va un pedacito de nosotros
Nos volveremos a encontrar!🤟❤️
Mazino was a part of the inaugural KRÜ squad alongside Nicolas "Klaus" Ferrari and Juan "NagZ" Pablo Lopez. After their run at Stage 1: LATAM Masters in 2021, delz1k joined the team, and with him, KRÜ went on to finish in the top eight of 2021's Masters: Reykjavik. Angelo "keznit" Mori joined the KRÜ roster ahead of the next international LAN, Masters: Berlin. The new KRÜ roster finished in the top eight once again and then followed up that performance with a top-four finish at Champions 2021. The roster narrowly missed out on making it into the grand finals of Champions, only falling short because of a nail-biting defeat to Gambit Esports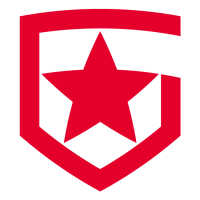 Gambit Esports Inactive Redgar Igor Vlasov Chronicle Timofey Khromov d3ffo Nikita Sudakov sheydos Bogdan Naumov nAts Ayaz Akhmetshin in the semifinals.
In 2022, KRÜ made no changes to their roster, but even so, their dominance began to falter. They secured the LATAM spot for 2022's first international LAN, Masters: Reykjavik, with a narrow 3-2 win over Leviatán; they were quickly sent home with a 0-2 record at the event. In Stage 2, KRÜ's reign in LATAM was usurped by regional rivals Leviatán
Leviatán Latin America South Rank #1 tex Ian Botsch kiNgg Francisco Aravena nzr Agustin Ibarra Mazino Roberto Rivas aspas Erick Santos , as the latter secured the first LATAM slot for Masters: Copenhagen and accrued more circuit points. After a win over Ninjas In Pyjamas

Ninjas In Pyjamas Inactive in the SA Last Chance Qualifier, KRÜ kept their record streak of international appearances intact. Still, they finished short of the playoffs at Masters: Copenhagen and again finished shy of a playoff appearance at Champions.
Earlier this week, keznit left the squad as his contract had expired, and now the trio's departure leaves KRÜ with just two players still signed to their roster: Operator specialist NagZ and in-game leader Klaus. Once Chamber entered the meta, NagZ began to play sentinels when he wasn't on Chamber, and Klaus, formerly the team's sentinel player, picked up initiators like Sova, Fade, and Breach. Head coach Leandro "Leazo" Liset and analyst Alan "ddx" Salvati also remain with the organization.
There are five partner teams from South America in VCT Americas, but only two from Riot's LATAM region — KRÜ being one and Leviatán being the other. That means the three players would have to play their ways into VCT Americas if they are not later re-signed by KRÜ or signed by Leviatán.
The 2023 VCT season begins Feb. 14 with a kickoff tournament involving all 30 partnered teams.
KRÜ Esports
KRÜ Esports Latin America South Rank #4 keznit Angelo Mori Klaus Nicolas Ferrari mta Nicolás González Shyy Fabian Usnayo Melser Marco Eliot Machuca Amaro are now: