Matheus "bzkA" Tarasconi and LOUD

LOUD Brazil Rank #1 aspas Erick Santos saadhak Matias Delipetro Less Felipe de Loyola tuyz Arthur Andrade cauanzin Cauan Pereira have mutually agreed to part ways, nearly two weeks after the team lifted the 2022 Champions trophy and over a week after the team became a part of the VCT Americas.

LOUD 🇧🇷
@LOUDgg
O ultimo pause foi dado e hoje nos despedimos do
@loud_bzka
!
Você foi um dos pilares importantes para o Brasil e a LOUD serem campeões mundiais de VALORANT e saiba que sempre será lembrado na história.
Boa sorte em todos os caminhos futuros, estamos torcendo por você 💚
After playing in minor Paladins and Valorant teams, bzkA landed his first coaching gig on Team Vikings

Team Vikings Inactive Veroneze Vinícius Ribeiro Ds Daniel Silva swag João Neto pollo Julio Silva just prior to last year's Champions. The short time he had with team wasn't enough for a successful end to the year. His team bowed out in the top 12 and the entire roster was released shortly after.
He soon joined LOUD — at the time Pancada e Amigos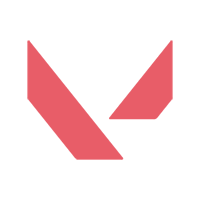 Pancada e Amigos Inactive saadhak Matias Delipetro pancada Bryan Luna Sacy Gustavo Rossi Less Felipe de Loyola aspas Erick Santos — as the star-studded roster swept through Brazil and even international competition. After landing in Iceland with an undefeated regional record, LOUD steamrolled the Masters Reykjavik competition all the way to the grand final, where OpTic Gaming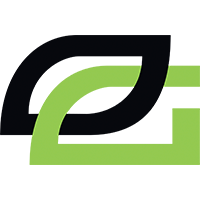 OpTic Gaming Inactive handed them their first-ever loss 3-0. Masters Copenhagen, their return to international competition, saw LOUD put on an underwhelming performance as they exited in the group stage.
Despite the early exit, LOUD had put together enough points to qualify for Champions 2022. They faced an early 2-1 loss, again to OpTic, in the group stage, but bzkA's men quickly shook it off. His work, coupled with his team's evolution and overall philosophy, carried them to a near-flawless run that crowned bzkA and his team Valorant world champions.
As world champions, LOUD would be one of the rosters the fewest people would expect to make changes. In a TwitLonger, bzkA announced the separation was mutual and that he is now a free agent open to offers, indicating he has not been hired by another partnered organization yet.
LOUD have until Feb. 1, 2023 — the date the pre-season transfer window closes — to find a new coach.
Without a coach, LOUD

LOUD Brazil Rank #1 aspas Erick Santos saadhak Matias Delipetro Less Felipe de Loyola tuyz Arthur Andrade cauanzin Cauan Pereira are: