James "Mistic" Orfila has announced that he's exploring options ahead of the EMEA Partnership league, following FNATIC

FNATIC Europe Rank #2 Derke Nikita Sirmitev Boaster Jake Howlett Alfajer Emir Ali Beder 's top-six finish at Champions and the organization's acceptance into the league..
FNATIC Mistic
@misticJK
Fnatic have decided to let me explore my options heading into 2023. From now on I am open to offers, looking to represent a VCT partnered organisation in EMEA.
Feel free to contact my agency below👇🏻
email: mistic@nivomanagement.com
agent contact:
@Alex_Ruskii
#alwaysfnatic
Originally the core of SUMN FC
SUMN FC Inactive Moe40 Muhammad Hariff doma Domagoj Fancev Mistic James Orfila Boaster Jake Howlett tsack Konstantinos Theodoropoulos , Mistic and his teammates were picked up by FNATIC after their second-place finish in First Strike: EMEA. FNATIC made waves in the international scene when they finished second in Masters Reykjavik 2021. Despite failing to qualify for Masters: Berlin, FNATIC acquired enough points for an automatic Champions slot. After qualifying as the top seed from Group D, FNATIC's playoffs run was short-lived as they were eliminated by KRÜ Esports
KRÜ Esports Latin America South Rank #2 delz1k Joaquin Espinoza NagZ Juan Pablo Lopez Klaus Nicolas Ferrari Mazino Roberto Rivas keznit Angelo Mori in the quarterfinals.
FNATIC began their VCT 2022 by qualifying for Masters Reykavik 2022 as the EMEA second seed but failed to impress after ending 0-2 in groups. Despite that, FNATIC went on a tear in Stage 2, qualifying as the EMEA first seed for Masters: Copenhagen, thus getting an automatic playoffs slot. After losing to eventual finalists Paper Rex

Paper Rex Asia-Pacific Rank #1 mindfreak Aaron Leonhart Jinggg Wang Jing Jie f0rsakeN Jason Susanto Benkai Benedict Tan d4v41 Khalish Rusyaidee in the upper semifinals, FNATIC's run ended at the hands of eventual winners FunPlus Phoenix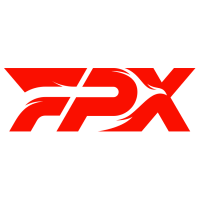 FunPlus Phoenix Europe Rank #1 SUYGETSU Dmitry Ilyushin Zyppan Pontus Eek ANGE1 Kyrylo Karasov Shao Andrey Kiprsky ardiis Ardis Svarenieks . At Champions, the EMEA squad qualified for playoffs as the Group D second seed, but following a swift defeat to XSET in the playoffs, FNATIC's year ended after losing to eventual bronze medalists DRX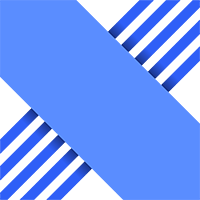 DRX Korea Rank #1 stax Kim Gu-taek (김구택) Rb Goo Sang-Min (구상민) Zest Kim Ki-seok (김기석) BuZz Yu Byung-chul (유병철) MaKo Kim Myeong-gwan (김명관) in the lower bracket.
Last month, Riot announced the Partnership program for 2023, through which organizations from the Americas, EMEA, and APAC will be eligible to play in premier leagues. FNATIC will be among the ten organizations competing in the EMEA partnership league, as confirmed by today's finalized partnership announcement.
FNATIC

FNATIC Europe Rank #2 Derke Nikita Sirmitev Boaster Jake Howlett Alfajer Emir Ali Beder are currently: