Ghost Gaming
Ghost Gaming Inactive koalanoob Gianfranco Potestio NiSMO Marc-Andre Tayar aproto Alex Protopapas brawk Brock Somerhalder johnqt Mohamed Amine Ouarid has released their roster after over a year and a half of involvement in the competitive Valorant scene. The organization also revealed that they had been rejected from the 2023 franchised league.
Ghost Gaming
@GhostGaming
An update on Ghost Gaming's future in VALORANT
Ghost originally entered Valorant after signing Project !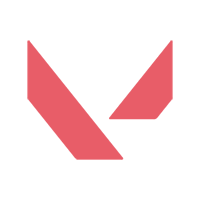 Project ! Inactive chase Dajon Lopez zecK Addison Gorzeck payen Nathaniel Lopez NiSMO Marc-Andre Tayar dazzLe Will Loafman in January 2021. However, the team struggled to find a tournament victory in the months after their inception, and slowly worked to piece together a new roster that could compete at the top of NSG Summer Championship Open events and eventually breach the upper echelon of North American Valorant.
Ghost found their first Valorant tournament win in the July 2021 edition of the Knights Monthly Gauntlet, but entered a dry spell afterwards.
As 2021 came to a close, the team managed to find a sole runner-up victory in the NSG Winter Championship Open 5, prompting roster changes going into the 2022 VCT year.
Ghost settled on swapping out Danny "HUYNH" Huynh and Dajon "chase" Lopez for Brock "brawk" Somerhalder and Mohamed "johnqt" Amine Ouarid, but failed to find success initially in the Stage 1 Challengers qualifiers. However, the team did find success outside of the VCT by winning the March 2022 edition of the Knights Monthly Gauntlet and Knights Circuit Monthly #1.
With two prominent tournament wins under their belt, and Alex "aproto" Protopapas now slotted into their lineup, Ghost were poised to silence their doubters in Stage 2.
While Ghost's hopes were high going into the Stage 2 Challengers open qualifiers, they stumbled out the gate in the first open qualifier, bowing out in the round of 32 following losses to BASILISK
BASILISK North America Unranked royal Matthew Buick ohai Riley Nguyen kev Kevin Pham Lin Alex Gariépy Jangler Dwaine Kirkpatrick and DarkZero Esports
DarkZero Esports Inactive ScrewFace Kyle Jensen Ange Adam Milian Trick Justin Sears ZexRow Anthony Colandro Drone Taylor Johnson . In the second open qualifier, Ghost managed to survive their first upper bracket final match against Zero MarksMen Black
Zero MarksMen Black North America Unranked , but fell to Evil Geniuses
Evil Geniuses North America Unranked Boostio Kelden Pupello C0M Corbin Lee Apoth Vincent Le Reformed Jeffrey Lu jawgemo Alexander Mor afterwards, leaving them one loss away from an early end to their VCT competition year.
To add to the severity of the situation, their first opponents in the lower bracket were Team Basilisk once again, who had sent them to the lower bracket in the first open qualifier. However, the team had learned from their past mistakes, and breezed through the series, and began to gain steam, eliminating Complexity
Complexity Inactive RetrQ Alex Kadan trial Governor Peter No truo Robert Pham jcrueL Joel Cruel agM Michael Abood , NYFU
NYFU Inactive Oderus Chad Miller YaBoiDre Diondre Bond ShoT_UP Andrew Orlowski neptune Jason Tran JSUNG Jason Sung , and Built By Gamers Academy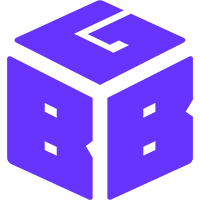 Built By Gamers Academy Inactive BlackHeart Hasan Hammad monSi Ludovic Lefebvre khanartist Nabil Khan FireBallOps Cameron Tomaselli in the lower bracket, leaving Knights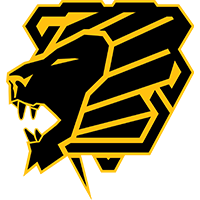 Knights North America Unranked skuba Logan Jenkins as their only opponent before the open qualifiers were concluded. Ghost mustered a win against Knights in overtime on the second map to clinch a group stage berth, extending their VCT season for a short while.
With a second wind bringing the team to life, Ghost tore through the group stage, only falling in the first week of group stage play to XSET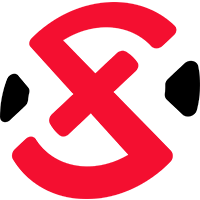 XSET North America Unranked . Despite their one loss, Ghost had the best rounds won to rounds lost ratio and better round differential than XSET, who finished the group stage in pole position with a similar 4-1 record.
However, their dreams of reaching the top were soon going to come crashing down, as playoff losses to Evil Geniuses and NRG Esports

NRG Esports North America Unranked hazed James Cobb eeiu Daniel Vucenovic s0m Sam Oh tex Ian Botsch Ethan Ethan Arnold put an abrupt end to their VCT competition year despite the high expectations they had hoped to meet. The team's final appearance under Ghost was the NSG Summer Championship, where they took first place in the Summer Championship finals.
Going forward, the team will now compete under the name Ghostbusters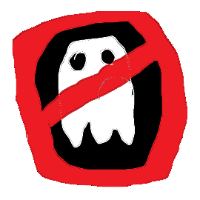 Ghostbusters North America Unranked johnqt Mohamed Amine Ouarid NiSMO Marc-Andre Tayar brawk Brock Somerhalder koalanoob Gianfranco Potestio aproto Alex Protopapas .
The former lineup of Ghost Gaming
Ghost Gaming Inactive koalanoob Gianfranco Potestio NiSMO Marc-Andre Tayar aproto Alex Protopapas brawk Brock Somerhalder johnqt Mohamed Amine Ouarid now known as Ghostbusters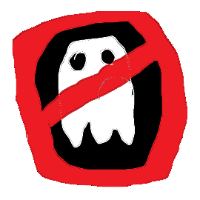 Ghostbusters North America Unranked johnqt Mohamed Amine Ouarid NiSMO Marc-Andre Tayar brawk Brock Somerhalder koalanoob Gianfranco Potestio aproto Alex Protopapas consists of: