Ghost Gaming
Ghost Gaming North America Rank #19 koalanoob Gianfranco Potestio NiSMO Marc-Andre Tayar aproto Alex Protopapas brawk Brock Somerhalder johnqt Mohamed Amine Ouarid have confirmed Brock "brawk" Somerhalder and Mohamed "johnqt" Amine Ouarid, who will replace Dajon "chase" Lopez and Danny "HUYNH" Huynh. The move was previously reported by VLR.gg.
Ghost Gaming
@GhostGaming
While chase was one of the founding members of Ghost Gaming back in January 2021, HUYNH only joined the roster in July. Throughout 2021, the team made a name for themselves in the lower echelons of the North American scene, but failed to reach any VCT main events throughout the year and were only able to win the Knights Monthly Gauntlet in July.
Joining the roster off of a second run with Complexity is brawk. The initiator player became a common sight outside Riot's official circuit, often making deep runs in Knights and NSG tournaments. Most recently, he was able to claim the trophy at the Frag Valorant Major - Philadelphia.
After spending most of 2021 hopping from team to team, johnqt is joining Ghost Gaming. He most recently represented Squirtle Squad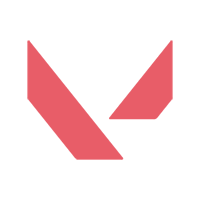 Squirtle Squad Inactive Harmful Mohammed Choudhary ban Joseph Seungmin Oh Governor Peter No Jonaaa6 Jonard Penaflor psalm Harrison Chang , SoaR
SoaR North America Rank #21 thief Brady Dever trial epathy Ngawang Chonjor fiziq Lucas Blow v1c Victor Truong Trill Ashley Powell , and YFP Gaming
YFP Gaming North America Rank #30 cheatcode Shaun Quinto Jerk Justin Milani Rebo Christopher Heindel Lin Alex Gariépy , but has yet to find a tournament win in North America.
The NA VCT Stage 1: Challengers qualifier begins on January 27. Ghost Gaming will have to go through the open qualifier if they are to reach their first-ever VCT main event.
Ghost Gaming
Ghost Gaming North America Rank #19 koalanoob Gianfranco Potestio NiSMO Marc-Andre Tayar aproto Alex Protopapas brawk Brock Somerhalder johnqt Mohamed Amine Ouarid are now: