Ghost Gaming
Ghost Gaming Inactive koalanoob Gianfranco Potestio NiSMO Marc-Andre Tayar aproto Alex Protopapas brawk Brock Somerhalder johnqt Mohamed Amine Ouarid have announced the organization has signed the roster of Project !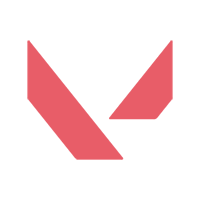 Project ! Inactive chase Dajon Lopez zecK Addison Gorzeck payen Nathaniel Lopez NiSMO Marc-Andre Tayar dazzLe Will Loafman . The team is currently set to compete in the Nerd Street Gamers Winter Championship, which is currently ongoing.
Ghost Gaming
@GhostGaming
The core roster of Dajon " chase " Lopez, Addison " zecK " Gorzeck, and Nathaniel " payen " Lopez originates from the final roster of Mamba Mode Gaming
Mamba Mode Gaming Inactive ScrewFace Kyle Jensen payen Nathaniel Lopez Harmon Nick Harmon chase Dajon Lopez zecK Addison Gorzeck , prior to the organization and roster parting ways in absence of the team's owner.
The signing marks the first organization for Marc-Andre " NiSMO " Tayar and Will " dazzLe " Loafman in Valorant, with the two having moved over in October of 2020. While NiSMO has not before been with a team on a permanent basis in Valorant, dazzLe previously played with the failed Orgles5
Orgles5 Inactive aKis Adam Kisseberth Harmful Mohammed Choudhary dazzLe Will Loafman Zellsis Jordan Montemurro moose Kaleb Jayne roster alongside Jordan " Zellsis " Montemurro.
Ghost may be a familiar name to many CS:GO players, with the organization previously fielding a roster spearheaded by Matthew " WARDELL " Yu, signing the player on a multi-year deal in 2018 prior to their exit from the CS:GO scene.
As mentioned previously, Ghost will debut their roster in the group stage of the NSG Winter Championship, with their opening match versus Equinox Esports.
Not monkeying around any longer, Ghost Gaming
Ghost Gaming Inactive koalanoob Gianfranco Potestio NiSMO Marc-Andre Tayar aproto Alex Protopapas brawk Brock Somerhalder johnqt Mohamed Amine Ouarid are: