FunPlus Phoenix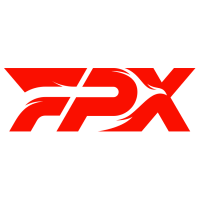 FunPlus Phoenix Europe Rank #11 SUYGETSU Dmitry Ilyushin Zyppan Pontus Eek ANGE1 Kyrylo Karasov Shao Andrey Kiprsky SEIDER Mathias Seider stand-in ardiis Ardis Svarenieks won an EMEA brawl against Guild Esports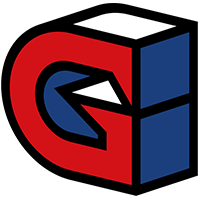 Guild Esports Europe Rank #5 Sayf Saif Jibraeel koldamenta Jose Luis Aranguren trexx Nikita Cherednichenko Leo Leo Jannesson Yacine Yacine Laghmari , and Leviatán
Leviatán Latin America South Rank #18 Tacolilla Vicente Compagnon Melser Marco Eliot Machuca Amaro adverso Benjamín Poblete kiNgg Francisco Aravena Shyy Fabian Usnayo took back to back overtime games off XSET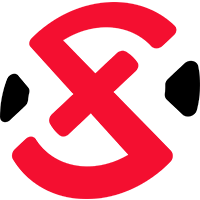 XSET North America Rank #5 Cryocells Matthew Panganiban dephh Rory Jackson zekken Zachary Patrone AYRIN Jordan He BcJ Brendan Jensen to move on in the first elimination matches of the playoffs.
With those wins, both FPX and Leviatán are locked into guaranteed spots at Champions 2022.
Guild Esports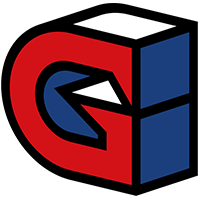 Guild Esports Europe Rank #5 Sayf Saif Jibraeel koldamenta Jose Luis Aranguren trexx Nikita Cherednichenko Leo Leo Jannesson Yacine Yacine Laghmari vs. FunPlus Phoenix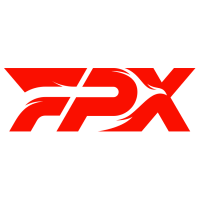 FunPlus Phoenix Europe Rank #11 SUYGETSU Dmitry Ilyushin Zyppan Pontus Eek ANGE1 Kyrylo Karasov Shao Andrey Kiprsky SEIDER Mathias Seider stand-in ardiis Ardis Svarenieks was a rematch of the lower bracket finals in EMEA Challengers. In that matchup, FPX won 3-0 with a +20 round differential, although several Guild players stated that they were ill at the time. All of the three maps of their previous engagement were banned this time around. This match also marked the first time SUYGETSU could play for FPX in Copenhagen.
Both teams were undefeated on Ascent in EMEA and suffered their first loss on the map in Copenhagen. Although Guild took the first two rounds, FPX quickly put Guild on their back foot. Guild put together a series of half buys, but didn't win a round until they finally reestablished their full buy. FPX's stellar 60% attacking round win-rate this stage continued as they took a 5-2 lead. A last second 2v4 retake by Leo and Sayf was followed by a 5K from Sayf to bring Guild back, but FPX closed the half up 7-5.
Pansy missed her chance to repeat her iconic CS:GO "little dance of happiness" line.
New arrival Suygetsu won a low HP clutch in the pistol round, and FPX rode that momentum to a 10-5 lead. With hopes slipping away, trexx landed a thrifty 3K to keep the map alive for his team. A thrifty slaughter gave FPX a great opportunity to stem the bleeding, but trexx shut that door in their face with a one HP 1v3 clutch. Shao used his Fade utility in B main to collect multiple Odin wallbang kills, and FPX took map point first.
In the final round of regulation. Guild lined up multiple Odins to predict Shao's wallbang positioning. They took the advantage to try to force overtime; however Suygetsu picked off four players from mid, and ardiis closed the 13-11 victory with a 1v1 clutch.
Big plays by Sayf weren't enough on Ascent.
Breeze saw the rise of the legendary ANGE1 Yoru. With SEIDER in the lineup, he moved to Fade in a loss to DRX. But his Yoru ultimately had to wait to shine as Guild rolled to a flawless 12-0 half. FPX only got the spike planted three times in their entire attack. They finally got close to a win in the final round of the half, but Leo pulled out a 1v1 clutch against Shao. Sayf finished the half with only two fewer kills than all of FPX combined.
FPX prevented the 13-0 with three rounds to start the second half. Their luck would not hold forever. In a 2v4 postplant, in-game leader koldamenta laid down four kills to send Guild to map three.
Suygetsu returned to make FPX whole again. Photo credit: Lance Skundrich/Riot Games
The final showdown took place on Bind. Guild fumbled the opening pistol when they took the B site through long without clearing window or back site. The next round saw four utility kills against Guild's pistols, and it was FPX's turn to take a commanding lead. It took six rounds for Guild to get on the board, but a birthday clutch from Suygetsu immediately put them back on the back foot.
Just when Guild had a chance, FPX stole it away.
In a drastic turnaround from the previous map, Guild lacked both pace and coordination. Zyppan found multikill after multikill to shut down whatever slight openings Guild found. He tallied three 3Ks in four rounds to push the advantage to the breaking point. FPX took the half 9-3 and ran out to match point with ease. A 13-4 victory sent FPX onwards in the lower bracket.
After dominating the group stage in his first VCT LAN, Leo struggled in the final map with only three kills. Sayf's 59 kills across the series far outdistanced the competition, but it was not enough to keep Guild competitive at the end. FPX will have to face the loser of DRX and OpTic in their next match.
Zyppan says it all.
The second elimination match of the playoffs was a battle between international newcomers XSET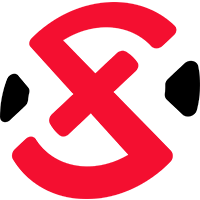 XSET North America Rank #5 Cryocells Matthew Panganiban dephh Rory Jackson zekken Zachary Patrone AYRIN Jordan He BcJ Brendan Jensen and Leviatán
Leviatán Latin America South Rank #18 Tacolilla Vicente Compagnon Melser Marco Eliot Machuca Amaro adverso Benjamín Poblete kiNgg Francisco Aravena Shyy Fabian Usnayo .
XSET picked Split, a map that Leviatán were undefeated on in Stage 2. The LATAM squad won the first pistol, but zekken picked up a Spectre in the follow-up and took the round with a 3K. XSET took a 4-1 lead before kiNgg won a clutch and defused with 0.1 seconds on the spike. An 8-4 attacking half gave XSET significant amounts of wiggle room.
A massive 3K from adverso won the pistol for Leviatán, and they started to threaten XSET's lead after Melser laid down a massive 1v4 clutch. A cohesive Split defense turned out to be too tall of an obstacle to hurdle.
zekken with the highlight play.
It was Leviatán's turn to play their map pick, and they chose Ascent. They had just decimated DRX 11-1 in the defensive half of their upper quarterfinals match, but this time, they would be starting on the attack. XSET themselves were no strangers to the map. They defeated OpTic on Ascent in the NA grand finals, and their only Ascent loss in Stage 2 was to OpTic.
Leviatán took the first two rounds, but their attack began to face resistance. A zekken 4K nearly upended a 3v5 post-plant in round five, and they failed to get the spike planted in the next. A flawless 5v5 retake in round ten tipped the balance towards XSET, and they ran away to another 8-4 lead.
The second half began with another fast start from Leviatán. XSET tried to pull away with a 10-7 advantage, but a thrifty turned the tides. Back to back clutches tied the map at ten rounds apiece. Facing a 12-10 deficit, Melser hit yet another 1v2 clutch to keep the series going, and Leviatán forced overtime.
Young gun Shyy uses Fade utility to perfection against one of NA's best.
Both teams traded rounds in the first overtime. In the second, Melser landed his third 1v2 of the map, and Leviatán pulled through to force a deciding map.
Cryocells made a mistake by disrespecting Melser on the walkout. Photo credit: Lance Skundrich/Riot Games
The decider was played on Haven, which was both teams' most won map in Stage 2. Both teams also lost the map in their upper quarterfinal matches. For the fifth straight pistol round, Leviatán rolled over XSET. XSET tried to force buy, and that decision cost them the next two rounds.
Tacolilla finally started to warm up for Leviatán. His Chamber ultimate helped convert a half buy that led to a streak of round wins. Cryocells attempted to drag his team to a fourth round in the half, but Tacollia won the clutch to deny him the ace. Leviatán won a dominant 9-3 half.
A Frenzy firing line finally won XSET their first pistol round of the match. They nearly stuck the defuse on their third round bonus, and several full buy wins started to chip into Leviatán's lead. Their defense stood firm against Leviatán's onslaught like a statue in the wind as they stormed back into the lead.
The end of the map was a back and forth battle of mistakes and heroics. In the final round of regulation Melser teleported into A Heaven, and lost the spike in a nearly unretrievable position, but kiNgg hit a flying shot while blast packing into Heaven before dying to fall damage on the way back down. Leviatán converted the post-plant to force overtime.
The craziest round of the tournament so far.
Leviatán took overtime match point first but were slaughtered when flipping sides in the next round. Again they took the advantage in the second overtime, and again XSET pulled even. A monstrous Operator 3K from Tacolilla gave Leviatán one last advantage. With a final post-plant on the C site, they denied the defuse to complete the upset.
A combined +32 kill differential from Cryocells and zekken was not enough for an XSET squad that could not convert in critical situations. Five clutches from Melser along with five from the rest of his team completely dwarfed XSET's two. Leviatán will face the loser of Paper Rex and Fnatic in the next round of the lower bracket.
Looking Ahead
The upper semifinals feature a Reykjavik rematch between OpTic and DRX, and a battle of comedic IGLs when Paper Rex take on Fnatic.
FNATIC FNATIC Europe Rank #6 Enzo Enzo Mestari Derke Nikita Sirmitev Boaster Jake Howlett Mistic James Orfila Alfajer Emir Ali Beder vs. Paper Rex Paper Rex Asia-Pacific Rank #5 mindfreak Aaron Leonhart Jinggg Wang Jing Jie f0rsakeN Jason Susanto Benkai Benedict Tan d4v41 Khalish Rusyaidee

DRX DRX Korea Rank # stax Kim Gu-taek (김구택) Rb Goo Sang-Min (구상민) Zest Kim Ki-seok (김기석) BuZz Yu Byung-chul (유병철) MaKo Kim Myeong-gwan (김명관) vs. OpTic Gaming OpTic Gaming North America Rank # crashies Austin Roberts FNS Pujan Mehta Victor Victor Wong Marved Jimmy Nguyen yay Jaccob Whiteaker