Following Leviatán
Leviatán Latin America South Rank #18 Tacolilla Vicente Compagnon Melser Marco Eliot Machuca Amaro adverso Benjamín Poblete kiNgg Francisco Aravena Shyy Fabian Usnayo 's win over XSET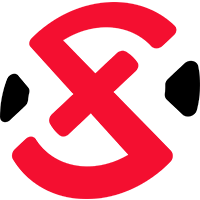 XSET North America Rank #5 Cryocells Matthew Panganiban dephh Rory Jackson zekken Zachary Patrone AYRIN Jordan He BcJ Brendan Jensen in Copenhagen, the first 10 teams attending Valorant Champions 2022 are now confirmed.
Of the 10 teams who qualified via circuit points, a large majority were confirmed when they reached Masters Copenhagen via each regional circuit. This was the case for North America, Brazil, Korea and Asia-Pacific. The teams at the top of the standings in EMEA, Japan and LATAM still had their fates on the line.
International debutants Guild Esports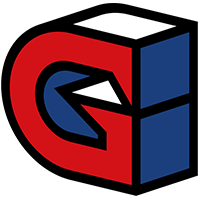 Guild Esports Europe Rank #5 Sayf Saif Jibraeel koldamenta Jose Luis Aranguren trexx Nikita Cherednichenko Leo Leo Jannesson Yacine Yacine Laghmari had the chance to knock either FunPlus Phoenix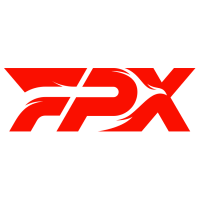 FunPlus Phoenix Europe Rank #11 SUYGETSU Dmitry Ilyushin Zyppan Pontus Eek ANGE1 Kyrylo Karasov Shao Andrey Kiprsky SEIDER Mathias Seider stand-in ardiis Ardis Svarenieks or FNATIC

FNATIC Europe Rank #6 Enzo Enzo Mestari Derke Nikita Sirmitev Boaster Jake Howlett Mistic James Orfila Alfajer Emir Ali Beder off the top two slots, but the draw pit FPX against Guild in the lower bracket. The latter lost 2-1, confirming that FPX and FNATIC would be the first representatives of EMEA in Turkey.
In Japan, NORTHEPTION
NORTHEPTION Japan Rank #8 Meteor Kim Tae-O (김태오) JoXJo Cho Byung-yeon (조병연) BlackWiz Kohei Mikami xnfri Tomoki Mariya Derialy Daichi Doi had a slim chance of sending ZETA DIVISION
ZETA DIVISION Japan Rank #2 Xdll Yuto Mizomori stand-in Laz Ushida Koji crow Maruoka Tomoaki Dep Yuuma Hisamoto SugarZ3ro Shota Watanabe to the East Asia LCQ, but they would have to finish third in Copenhagen. Ultimately, FPX knocked them out in Group B's decider, which meant NORTHEPTION accrued only 200 points. As such, ZETA DIVISION's 475 points were enough to book their tickets to Istanbul.
The final region to define its representative via circuit points was LATAM. KRÜ Esports
KRÜ Esports Latin America South Rank #1 delz1k Joaquin Espinoza NagZ Juan Pablo Lopez Klaus Nicolas Ferrari Mazino Roberto Rivas keznit Angelo Mori qualified to Masters Copenhagen via the LATAM/BR LCQ after Leviatán bested them in the regional circuit, and an unlucky groups run saw OpTic eliminate them from the tournament. As a result, Leviatán needed just one win in the playoffs into which they were seeded to secure more points than KRÜ, and they got there by eliminating XSET in the lower bracket.
Every team currently participating in Masters Copenhagen that isn't directly seeded into Champions is already locked for their regional LCQ.
In total, there will be 16 teams in Turkey between September 2 and 18, but only one can come out Valorant World Champion. The remaining six teams will be defined in August, through the six regional Last Chance Qualifiers.
Valorant Champions will feature the following teams: