Former 1.6 pro Jimmy "LiN" Lin has returned to Evil Geniuses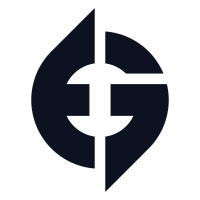 Evil Geniuses North America Rank #44 ALEKSANDAR Aleksandar Hinojosa Temperature Nolan Pepper potter Christine Chi Osias Ronan Javelona clawdia Claudia Che in a new role as head coach.
Evil Geniuses
@EvilGeniuses
LiN played on the big Counter-Strike and CS: Source stages all throughout the 2005 to 2007 period. Before joining Evil Geniuses, his team finished third in the CS: Source WCG in 2005 and in the CAL Razer Extreme days later, where Daniel "fRoD" Montaner, former T1 Head Coach, won.
He continued to enjoy some mild success throughout 2006 and 2007, finishing third in the NewEgg LANFest. In March 2008, playing under the New York 3D banner, he retired from Source. He now sees a return to professional esports, this time as a coach.
Evil Geniuses exploded onto the Valorant scene with a team starring Christine "potter" Chi, who came back to professional play after stints with CLG Red and RES Gaming in CS 1.6 and CS:GO, as well as some time spent as an analyst.
The team's new coach debuts later today against Bounty Esports for their run in the NA Stage 1: Challengers 2 qualifier, in which they could face both beastcoast and Envy.
Featuring a coach, Evil Geniuses now stands with: