Evil Geniuses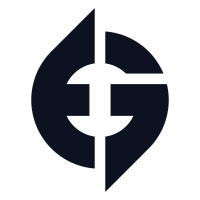 Evil Geniuses North America Rank #44 ALEKSANDAR Aleksandar Hinojosa Temperature Nolan Pepper potter Christine Chi Osias Ronan Javelona clawdia Claudia Che have officially entered competitive Valorant just a few hours shy of the beginning of the Valorant Champions Tour open qualifiers in North America.
Evil Geniuses
@EvilGeniuses
A storied esports organization, Evil Geniuses have been one of the few large North American organizations whose entrance into the scene has been anticipated, fielding teams across CS:GO and Dota 2.
Among the new faces to the Evil Geniuses roster are Aleksandar "ALEKSANDAR" Hinojosa and Nolan "Temperature" Pepper, both formerly of Moon Raccoons
Moon Raccoons Inactive Rebo Christopher Heindel . About a week and a half ago, they and other members of Moon Raccoons announced they would be going their separate ways in search of new teams. Both of them come from a team regarded as one of the best teams in North America's Tier 2 scene, but did not find an organization to sign with in spite of their successes.
Another notable name joining Evil Geniuses is Ronan "Osias" Javelona, who many might be recognized as a member of an early iteration of Mamba Mode Gaming
Mamba Mode Gaming Inactive ScrewFace Kyle Jensen payen Nathaniel Lopez Harmon chase Dajon Lopez zecK Addison Gorzeck . Lately, he has been seen on various rosters in different weekly tournaments, and most recently achieved a second place finish in the Team Serenity Invitational with Teal Seam.
The final two players are Christine "potter" Chi and Claudia "clawdia" Che. potter moves over to Valorant from a long history in CS 1.6 and CS:GO, last playing for CLG Red and RES Gaming before becoming an on-air analyst for the game's scene. Before joining EG, potter reached the grand finals of the FTW Summer Showdown with GX3 before falling to MAJKL 3-0.
clawdia, on the other hand, hasn't been seen in tournament since the first UMG First Strike North America Open Qualifier. Their team, PROJECT X, faced off against Luminosity and DREAMLAND, but suffered losses both times, resulting in the team's elimination.
The organization will debut their roster in the open qualifier of North America's Champions Tour qualifier. The Round of 128 will play out at 6PM CT, with EG's opener against MROrgless.
Evil Geniuses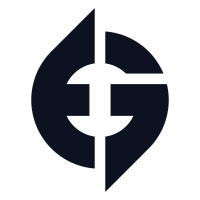 Evil Geniuses North America Rank #44 ALEKSANDAR Aleksandar Hinojosa Temperature Nolan Pepper potter Christine Chi Osias Ronan Javelona clawdia Claudia Che are: