Soniqs
Soniqs North America Rank #14 iyen Iyengaran Raju Crunchy Ethan Laker dizzyLife Kyran Crombie shonk William Kittrell runi Dylan Cade have completed their roster for the next stage of the VCT by moving Kyran "dizzyLife" Crombie back to the active roster as well as adding William "shonk" Kittrell and Dylan "runi" Cade from Zero MarksMen Black
Zero MarksMen Black North America Rank #55 mina Kevin Nguyen Lear Dayton Akau Jonaaa6 Jonard Penaflor bjor Joseph Bjorklund Enjoy Antonio Billen to complete the team. Daniel "Danimal" Booth will take up the mantle of Head Coach moving forward.
Soniqs
@SoniqsEsports
A dominant team hailing from the OCE, Soniqs found themselves struggling as they attempted to compete in the upper echelons of North America. After failing to qualify for any main events in 2021, the team turned their eyes towards NSG and Knights Monthly tournaments while they waited for the 2022 VCT.
Entering 2022, Soniqs were prepared to qualify for the group stage of North America Stage 1: Challengers by bringing on Blake "miniature" Gittins as a trial player in place of dizzyLife for their upcoming matches. However, they were met with disappointment as they fell to Knights
Knights North America Rank #26 ban Joseph Seungmin Oh Genghsta Amgalan Nemekhbayar XXiF Damion Cook Frosty Ashton Rakoske skuba Logan Jenkins in the first open qualifier and were eliminated by Luminosity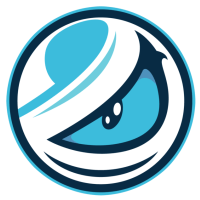 Luminosity North America Rank #18 moose Kaleb Jayne mada Adam Pampuch dazzLe Will Loafman bdog Brandon Sanders TiGG Tanner Spanu in the second, one series away from qualification.
Shortly after their loss to Luminosity, miniature revealed that he was in search of a new team following his trial period with Soniqs. Nearly a month later, Bob "Bob" Tran announced that she was also looking for a new organization to represent as a restricted free agent. Following Jason "JSUNG" Sung's transition over to NYFU
NYFU North America Rank # Oderus Chad Miller YaBoiDre Diondre Bond ShoT_UP Andrew Orlowski neptune Jason Tran JSUNG Jason Sung , Soniqs were left with two active members: Iyengaran "iyen" Raju and Ethan "Crunchy" Laker.
Both runi and shonk previously played for Zero Marksmen Black, a familiar face in the NA Tier 2 scene that frequently attended NSG and Knights Monthly events. The two were first seen representing Soniqs in the group stage of Knights Monthly Gauntlet: April, where the team finished among the top eight after falling to FaZe Clan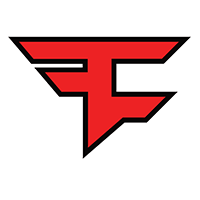 FaZe Clan North America Rank #6 flyuh Xavier Carlson dicey Quan Tran supamen Phat Le POISED Kevin Ngo BABYBAY Andrej Francisty in the quarterfinals. Danimal hails from Moon Raccoons
Moon Raccoons Inactive ApeX zeldris Elijah Hawkins w0rldw1de Matthew Mannine Dark3st Cohburg , a team he previously coached for a three-month period as they participated in NSG, Knights, and BoomTV events outside the VCT.
Soniqs will play in the open qualifiers of North America Stage 2: Challengers, which is set to begin later today.
The finalized roster of Soniqs
Soniqs North America Rank #14 iyen Iyengaran Raju Crunchy Ethan Laker dizzyLife Kyran Crombie shonk William Kittrell runi Dylan Cade consists of: