OpTic Gaming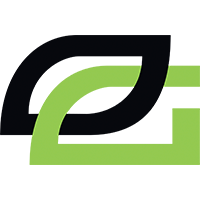 OpTic Gaming North America Rank # crashies Austin Roberts FNS Pujan Mehta Victor Victor Wong Marved Jimmy Nguyen yay Jaccob Whiteaker have secured a return to a Masters grand final after besting ZETA DIVISION
ZETA DIVISION Japan Rank #2 Laz Ushida Koji crow Maruoka Tomoaki Dep Yuuma Hisamoto SugarZ3ro Shota Watanabe TENNN Tenta Asai 3-0 in the lower bracket final of Masters Reykjavik.
After a tough 15-13 start on Haven, OpTic didn't hold back against Japanese opponents on Fracture and Bind and won the lower bracket final. They'll rematch against LOUD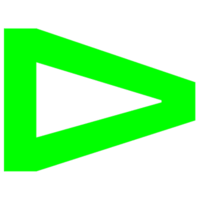 LOUD Brazil Rank # Sacy Gustavo Rossi aspas Erick Santos saadhak Matias Delipetro pancada Bryan Luna Less Felipe de Loyola tomorrow in the grand finals of Masters Reykjavik.
(Photo by Colin Young-Wolff/Riot Games)
ZETA DIVISION were on the verge of completing a lower bracket run unlike any other. After their 2-0 loss to G2 Esports in the upper bracket quarterfinals, ZETA's lower bracket run will go down as Japan's best-ever in tactical FPS games. In the lower bracket, the squad knocked out Team Liquid, DRX and Paper Rex in three nailbiter series.
Through their iconic "Nice!" chants, ZETA had already defeated three titanic opponents of the international stage. Only one stood between them and the grand final: OpTic.
But OpTic's name carries weight. They have shown how far a consistent and united squad can go. After an early upset to XERXIA Esports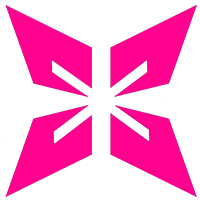 XERXIA Esports Asia-Pacific Rank # Surf Thanachart Rungapajaratkul Crws Thanamethk Mahatthananuyut sScary Nutchapon Matarat foxz Itthirit Ngamsaard Sushiboys Panyawat Subsiriroj , they have since punched their way back into the competition. The Guard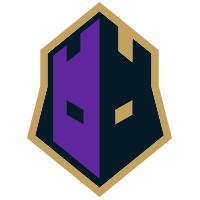 The Guard North America Rank # JonahP Jonah Pulice Sayaplayer Ha Jeong-woo (하정우) trent Trent Cairns neT Michael Bernet valyn Jacob Batio and DRX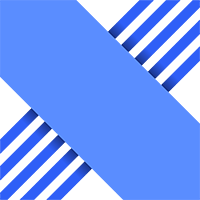 DRX Korea Rank # stax Kim Gu-taek (김구택) Rb Goo Sang-Min (구상민) Zest Kim Ki-seok (김기석) BuZz Yu Byung-chul (유병철) MaKo Kim Myeong-gwan (김명관) , the former for the second time, fell to OpTic's hand in the first two rounds of the upper bracket.
But, as nothing in this world is perfect, LOUD stunned OpTic in the upper bracket final. Winning it 2-1, the Brazilian squad placed their region in the grand finals for the first time. OpTic were now faced with the task of stopping a ZETA DIVISION squad that looked relieved of all pressure and comfortable in their seats.
When asked about this lower bracket run, OpTic coach Chet "Chet" Singh said that ZETA's recent performance was somewhat concerning for OpTic coming into the game, given that the Japanese team eliminated Fnatic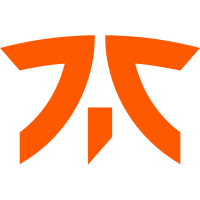 Fnatic Europe Rank #6 Enzo Enzo Mestari Derke Nikita Sirmitev Boaster Jake Howlett Mistic James Orfila Alfajer Emir Ali Beder and Team Liquid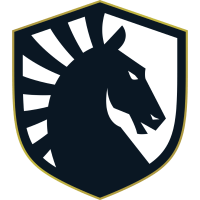 Team Liquid Europe Rank #2 Jamppi Elias Olkkonen Nivera Nabil Benrlitom L1NK Travis Mendoza soulcas Dom Sulcas ScreaM Adil Benrlitom .
OpTic picked Haven but soon found themselves in dire straits. After winning the opening round, ZETA DIVISION cruised to a 5-0 lead thanks to their unique change-ups in timing. After a timeout, OpTic began to adapt to ZETA's style of play and managed to find three rounds to their opponents' one, which put the scoreline at 6-3 thanks to a 4K from yay on A.
"During pauses, I usually just call something that we already discussed for the game plan," Chet said. "I don't remember exactly what I said but we just did one of our set things and I guess it helped us win a couple rounds."
OpTic's return into the game was now in full swing. Austin "crashies" Roberts sealed a flawless round with a knife kill onto Yuuma "Dep" Hisamoto, and his team doubled down to reach 6-5. ZETA just held onto the 7-5 score, an advantage that would later prove key, as Tenta "TENNN" Asai and Shota "SugarZ3ro" Watanabe were central in ZETA's marginal lead at halftime.
VALORANT Champions Tour NA | #VCTNA
@valesports_na
On Skye and Astra, respectively, TENNN and SugarZ3ro topped ZETA's scoreboard for their attacking side. Despite sharing a 79% KAST with crow, TENNN notably reached 185 ADR and 285 ACS.
Jimmy "Marved" Nguyen was second only to Jaccob "yay" Whiteaker for his team's first half, but he was just getting started. OpTic's smoker was about to flip the game on its head, jumping from a +3 differential to a +19.
Much like in the first half of Haven, ZETA found the pistol and several successive rounds. A 2v4 from Dep and SugarZ3ro capped off a five-round streak at 11-5, as OpTic then took a timeout and began clawing back into the game. A quick C hit gave them their sixth point, and several clean rounds from Marved narrowed the result to just 11-10.
This wasn't ZETA's run. This was Japan's run.
A flawless retake from ZETA then took the Japanese team to map point, but OpTic didn't bow down. Marved clutched against Dep to take Haven to overtime. There, after some back-and-forth, OpTic closed it out 15-13 with a flawless round.
"I believe it was the attack side," Motoyama "XQQ" Hibiki said. "We couldn't sync on the strategies that we wanted to use and therefore, as a team, our movements weren't unified. I believe that's one of the reasons we began losing after the timeout (at 5-0)."
Marved came alive in the game's second half for his team. On his attack side and overtime, Marved put eight multikills on the board — as many as Dep, who had the second-most multikills across the map. In total, Marved found 11 multikills, six of those 3Ks, and four 1v1 clutches. Of those eight multikills, five were scored between rounds 17 and 21 of Haven.
"My team gave me time to really understand how they were moving around the map," Marved said. "Late game, after the halftime, I kind of understood how they were moving around the map and where to find my timings and how to win these rounds. It was definitely a team effort, I definitely had a lot of kills but I just kind of knew what was going on at all times."
Those four clutches, won in a single map, account for more clutches than any other player has scored in an entire playoffs series at Masters Reykjavik so far. By the time the map ended, Marved had a 2.68 KDA, nearly a full digit above his halftime ratio, and 35 kills, a map record for Masters. His attack side performance added up to over 430 ACS and a 46% headshot rate, some of the highest figures seen in Reykjavik.
The match transitioned to ZETA's pick of Fracture. After a 3-3 start, OpTic took the lead at 5-3. ZETA sprinkled in three more rounds, but Fracture ended up being a total shutdown from the North American side, who stole their opponents' pick 13-5. OpTic once more showed that Neon does have a place in the current meta, with Victor reaching 94% KAST and four entry kills.
Victor "Victor" Wong, who wielded Neon throughout Fracture, argued that teams haven't grown accustomed to playing against the Filipina agent and how OpTic use her for site hits and early pressure.
"OpTic have team comps that allow a lot of individual freedom and variations to make these strategies very complex," XQQ said. "They were also well-prepared for our Fracture strategy and that led to a movement in their strategy that we had never seen from other teams before."
One can only wonder what an eco win like this could have caused.
Heading into Bind, ZETA were at a pivotal point in their tournament run.
"Because [Bind] was the last map, we knew that we couldn't lose this map. We felt like we were prepared for Bind, so we did our best," XQQ said.
Heading into their pick of Bind, OpTic were on match point. They quickly established an early lead, as crashies took down three to reach 4-1. ZETA narrowed the scoreline to 4-3, but Marved aced to give his team a fifth point that they escalated into an 8-4 half win.
On defense, OpTic won the pistol. ZETA quickly called a timeout, but it didn't stop OpTic from winning one more to reach double digits at 10-4. Japan's representatives refused to go down without a fight and recovered to 10-7. crashies and yay retook A the following round, but Maruoka "crow" Tomoaki took down Pujan "FNS" Mehta and yay to keep his team in the game.
Despite crow's antics, OpTic quickly replied with two rounds to find the 13-8 win, closing out the match in flawless fashion and securing a rematch with LOUD in the grand final.
Coach XQQ said that the team proved how strong their mentality and strategy variation is during this tournament. OpTic was just a step above them today and, despite how much the loss against OpTic hurt, ZETA are confident that the only thing they leave Reykjavik with is room to grow.
"I'm really happy to say that we've proven everybody's expectations wrong, thinking that Japan is a weak region and that we had grown so much as a region to prove this," Ushida "Laz" Koji said. "But again, we had such a big loss against OpTic and there was such a big gap in the gameplay, there's a lot of homework to be done and we'd like to make sure to have that fixed so we can win the whole tournament towards Masters 2.
ZETA DIVISION's Cinderella run has come to an end. (Photo by Lance Skundrich/Riot Games)
OpTic are no strangers to a Masters grand final. But for LOUD's players, tomorrow is the most important day in their career. Both teams will reunite on the Reykjavik stage at 5 p.m. GMT.
LOUD have the chance to finally put Brazil on top. Even though they have already surpassed their counterparts' previous achievements, LOUD don't want to stop.
"You believe what you believe. I've been believing I can be a champion since prior to winning against Liquid," Gustavo "Sacy" Rossi told reporters after the win. "I'm always going to believe I can be a champion regardless of what happens."
OpTic are aiming to get back into the fight. In September, Gambit Esports denied them the Masters Berlin trophy by outclassing them in the grand final.
Tomorrow? They'll have to look that trophy dead in the eye one more time.
"We're just going to treat it like any other scrim or game," Marved said.