Eight months since an international game. Through trials and tribulations, G2 Esports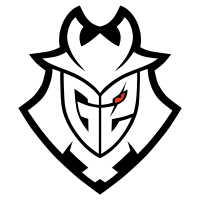 G2 Esports Europe Rank #6 hoody Aaro Peltokangas Meddo Johan Renbjörk Lundborg AvovA Auni Chahade nukkye Žygimantas Chmieliauskas are going back to LAN.
The last time G2 climbed onto the international stage was in September 2021. Back then, they showed great form. After taking down Sentinels
Sentinels North America Rank #15 TenZ Tyson Ngo ShahZaM Shahzeb Khan shroud Michael Grzesiek dapr Michael Gulino 2-0 in the group stage, G2 went on to finish in the top four of Masters Berlin, their first and last LAN.
However, G2 needed to have won one more match to qualify for Champions via circuit points. Since they lost to Gambit Esports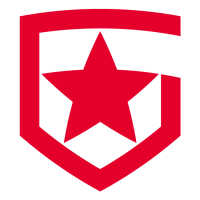 Gambit Esports Inactive Redgar Igor Vlasov Chronicle Timofey Khromov d3ffo Nikita Sudakov sheydos Bogdan Naumov nAts Ayaz Akhmetshin in the semifinals, G2 were forced to attend the EMEA LCQ. After two comfortable wins in the first rounds, G2 faced two relentless squads in Team Liquid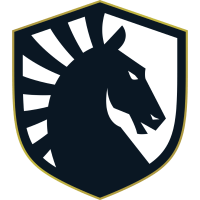 Team Liquid Europe Rank #3 Jamppi Elias Olkkonen Nivera Nabil Benrlitom soulcas Dom Sulcas ScreaM Adil Benrlitom dimasick Dmitriy Matvienko and Guild Esports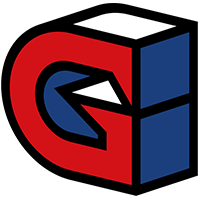 Guild Esports Europe Rank #4 koldamenta Jose Luis Aranguren Leo Leo Jannesson Yacine Yacine Laghmari , who knocked them out of the tournament. Liquid later won the LCQ and qualified for Champions.
Despite the loss in the LCQ and later in the Red Bull Home Ground group stage, this was one of G2's best moments since the end of the Ignition Series. But they weren't happy. Changes were due.
Just a month after their EMEA LCQ exit, information surfaced in November that G2 were getting ready to sign a Giants trio in favor of Cista "keloqz" Wassim, Jose "koldamenta" Luis Aranguren and Neil "neilzinho" Finlay. The official announcement only came in the final days of the year.
Johan "Meddo" Renbjörk Lundborg and Aaro "hoody" Peltokangas joined in the place of keloqz and koldamenta, while Daniil "pipsoN" Mesheryakov assumed coaching duties instead of neilzinho. The IGL responsibilities shifted to Žygimantas "nukkye" Chmieliauskas, and G2 were more than ready to take on 2022.
After topping the charts in EMEA, nukkye now aims to dominate the world.
Due to finishing fourth in the VCT EMEA points standings in 2021, G2 were invited by Riot into EMEA's first closed qualifier of 2022. It didn't go to plan: G2 were eliminated at the hands of Team Vitality
Team Vitality Europe Rank #12 BONECOLD Santeri Sassi nataNk Nathan Bocqueho baddyG Kamil Graniczka H1ber Joona Parviainen ceNder Jokūbas Labutis and Alliance
Alliance Europe Rank #178 SEIDER Mathias Seider , forcing them to go through every round of the second open qualifier.
But before they could do that, G2 opted to bring keloqz back from the bench in favor of Mixwell. And it worked. G2 sprinted through the open and closed qualifiers, losing four maps in their nine played matches between January 17 and 20. Bringing back their highlight Jett seemed to work.
On February 24, after a 1-1 start in the EMEA VCT, G2 brought Oscar "Mixwell" Cañellas back and keloqz returned to the bench, leaving thousands of fans confused.
"I couldn't do the IGL plus duelist role at the same time, I didn't play duelist for a long time as well so it was a lot of stuff at the same time for me. I got benched for keloqz. Keloqz did a great job, they qualified with him to VCT," Mixwell said. "I was searching for a team, so I thought I was already out because things were going well for them. After a while, they contacted me again and said they thought that for the future, for the long-term, they would want me to come back. I came back, I said 'yes, of course, let's go.'"
Following Mixwell's return, G2 only lost one more match in the VCT EMEA group stage, 2-1 against Acend
Acend Europe Rank #5 L1NK Travis Mendoza vakk Vakaris Bebravičius MONSTEERR Ondřej Petrů cNed Mehmet Yağız İpek starxo Patryk Kopczynski . Winning the final group stage match against Guild, they made the playoffs as Group B's second seed, playing the opening round against Liquid.
Their playoffs debut didn't go as expected, dropping the first match against Liquid 2-1 and being relegated to the lower bracket. EMEA competition was at an all-time high, meaning there were no 'easy' opponents.
G2 fought for survival against M3 Champions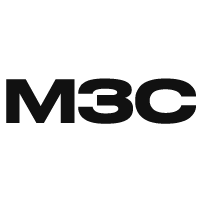 M3 Champions Inactive Jady Yaroslav Nikolaev purp0 Semyon Borchev Chronicle Timofey Khromov Redgar Igor Vlasov , who finished second in Champions after winning Masters Berlin. Nevertheless, G2 comfortably cruised to a 2-0 victory. Their next match was the all-important qualifying rematch against Liquid. This time, G2 won Icebox and Split back-to-back with 13-4 results, qualifying to Masters Reykjavik in the process.
Before the tournament ended, G2 swept Fnatic 3-0 in the lower bracket final. In the grand final, they lost 3-1 to FunPlus Phoenix, finishing the tournament in second. However, due to FPX's inability to compete, G2 were awarded EMEA's first seed.
In three short months, G2 went from a team at risk of not being in the EMEA VCT, to being the second-best team in the region and packing their bags for Iceland. In the summer, the team's last shuffle prior to 2022's, a similar story occurred and it propelled G2 into a top-four Masters Berlin placement.
As a result of the Masters Reykjavik format, G2 do not yet know their opponent. Alongside The Guard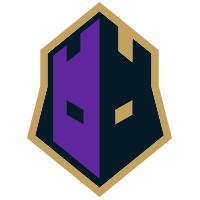 The Guard North America Rank #4 trent Trent Cairns , Paper Rex

Paper Rex Asia-Pacific Rank #1 mindfreak Aaron Leonhart Jinggg Wang Jing Jie f0rsakeN Jason Susanto Benkai Benedict Tan d4v41 Khalish Rusyaidee , and LOUD

LOUD Brazil Rank #1 Sacy Gustavo Rossi aspas Erick Santos saadhak Matias Delipetro pancada Bryan Luna Less Felipe de Loyola , G2 are placed in the playoffs bracket. They'll face one of the four teams that will slot in from the group stage, which will occupy the first four days of play in Reykjavik.
G2 are going back to LAN. Last time around, they were EMEA's last seed and reached the semifinals. This time, they are EMEA's first seed and get a free pass to the playoffs. This time, the sky is the limit.