Natus Vincere
Natus Vincere Europe Rank #26 Jady Yaroslav Nikolaev Cloud Kirill Nehozhin dinkzj Denis Tkachev Duno Mikhail Fokin 7ssk7 Artur Kurshin have announced the addition of Yaroslav "Jady" Nikolaev as well as the departure of Vladyslav "arch" Svistov.
NAVI
@natusvincere
arch was benched from the team last week after six months with the organization, leaving the team one player short of a full roster. His replacement is former Ninjas in Pyjamas

Ninjas in Pyjamas Inactive dimasick Dmitriy Matvienko chiwawa Egor Stepanyuk Jady Yaroslav Nikolaev rhyme Emir Muminovic player Jady, who has been looking for a new squad to play with since the organization announced it was disbanding it's European squad going into their final matches in the Red Bull Home Ground #2 group stage.
This announcement comes after NAVI had a busy month of competition in November following a group stage exit in the Red Bull Home Ground #2. Some of the team's accomplishments that month included runner-up finishes in the Finest Invitational and Moscow Cybersport Series #4. However, the team stumbled in the FEL Valorant Cup #3, exiting the tournament just outside of the top four after a lower bracket upset at the hands of FuelCore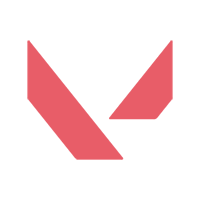 FuelCore Europe Rank # emilz Emil Haanpää kETTU Paulus Paakki Geni Jouko-Matti Raskinen aleksi Aleksi Papinkivi .
Natus Vincere
Natus Vincere Europe Rank #26 Jady Yaroslav Nikolaev Cloud Kirill Nehozhin dinkzj Denis Tkachev Duno Mikhail Fokin 7ssk7 Artur Kurshin 's roster is now: