Vladyslav "arch" Svistov has announced his benching from the Natus Vincere
Natus Vincere Europe Rank #26 Cloud Kirill Nehozhin zeddy Nikolai Lapko dinkzj Denis Tkachev Duno Mikhail Fokin 7ssk7 Artur Kurshin roster after almost six months with the Ukrainian organization.
arch
@archiliciouz
Benched from NAVI; Looking for opportunities as IGL for 22 season as Free Agent
Read:
tl.gd/n_1srtac9
Formed at the start of Stage 3 of the Valorant Champions Tour, the lineup dominated the CIS qualifiers and booked themselves a spot in the EMEA Challengers Playoffs. There, they snagged a surprise win against Team Liquid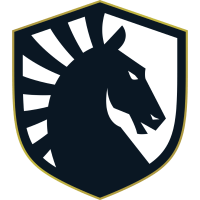 Team Liquid Europe Rank #2 Jamppi Elias Olkkonen Nivera Nabil Benrlitom L1NK Travis Mendoza soulcas Dom Sulcas ScreaM Adil Benrlitom , but fell to Acend
Acend Europe Rank #3 zeek Aleksander Zygmunt vakk Vakaris Bebravičius MONSTEERR Ondřej Petrů cNed Mehmet Yağız İpek starxo Patryk Kopczynski and Giants Gaming
Giants Gaming Europe Rank #4 russ Batuhan Malgaç Jesse Adam Čtvrtníček Quick Fabián Pereira Fit1nho Adolfo Gallego Kiles Vlad Shvets . NAVI has since shown middling results, apart from a second place at Moscow Cybersport Series #4 behind IVY
IVY Inactive WorldEdit Georgi Yaskin wayLander Jan Rahkonen rAsk Roberts Ribakovs Feeqn Okko Pajari .
According to sources close to VLR.gg, NAVI may be subject to further changes before the start of the 2022 season.
Natus Vincere
Natus Vincere Europe Rank #26 Cloud Kirill Nehozhin zeddy Nikolai Lapko dinkzj Denis Tkachev Duno Mikhail Fokin 7ssk7 Artur Kurshin are now: