Champions would've marked Team Secret

Team Secret Asia-Pacific Rank #4 BORKUM Jim Timbreza dispenser Kevin Te JessieVash Jessie Cuyco DubsteP Jayvee Paguirigan Witz Riley Go Jremy Jeremy Cabrera 's second foray into Berlin. They would've been met with excitement and jubilation as the second seed of the Southeast Asian region, returning to redeem themselves for their beloved fans. But those feelings weren't meant to be for one of the region's best teams.
After battling hard through the lower bracket of the SEA Challengers 3 Playoffs, their trip to Berlin was foiled due to travel complications. What would've been the Philippines' first appearance in an offline international Valorant event was no more.
Since then, the roster traded the black and yellow of Bren for the black and white of Secret in a surprise move while retaining all of their hard-earned circuit points. And when Paper Rex fell short of beating Supermassive Blaze in their decider match, it was Secret that locked themselves into a spot at Champions, thanks to their performance during the SEA Challengers Playoffs. However, when the moment occurred, it wasn't one of happiness.
"To be completely honest, the way we qualified for Champions wasn't the most satisfying one," Jayvee "DubsteP" Paguirigan said. "It had to be either of us and I felt bad celebrating our qualification because another team from SEA would not be able to make it. So we will do our best on behalf of Paper Rex as well. I felt excited that we had another chance to showcase PH Valorant at such a level and we all can't wait for the games to start."
But what's done is done, and it was them who gained the second spot. And in the time spent between Masters Berlin and Champions, Secret took their time to refresh themselves by participating in multiple regional tournaments such as the Predator Esports Circuit, KJC eSports Invitational, and Mineski's VxV Invitational. But it was during these tournaments that doubts started to creep into fans as Secret fell short of winning all three, even if they were close to winning VxV.
DubsteP noted that they recognized their shortcomings in those recent tournaments and commented on how they've been trying new strategies and other factors coming into Champions. "Now we have seen results, we can know what to do in the next important tournament, which is Champions," he said.
Team Secret
@teamsecret
And now that they're in Berlin, DubsteP feels like it's still a dream come true and is pumped for the tournament. But their first skirmish won't be an easy one. As a matter of fact, their matchup is worthy of representing what Champions is all about. Their first match on an international stage is against the reigning Masters winner, Gambit Esports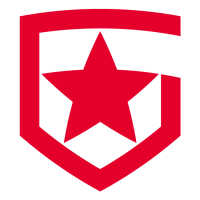 Gambit Esports Europe Rank #1 Redgar Igor Vlasov Chronicle Timofey Khromov d3ffo Nikita Sudakov sheydos Bogdan Naumov nAts Ayaz Akhmetshin .
Lesser teams might be demoralized to face a team with such talent as Gambit in their first matchup. However, DubsteP wouldn't have it any other way.
"There was no wish other than Gambit. I wanted to have a game with the best because in order to be the best, you have to beat the best. It's quite what we wanted as a team as well," DubsteP said. "We came here knowing we would eventually play every strong team out there so this has to be a matchup we have been looking forward to."
After that, it's either going to be the Brazilian powerhouse of Team Vikings or the beloved Japanese underdogs in the form of Crazy Raccoon, both of whom possess prior LAN experience. Any other way would mean a long path for Team Secret in order to claim the Champions title.
The team is no stranger to adversity. From demoralizing defeats to epic comebacks, Secret has gone through thick and thin as the same five-man roster since the start of the year. They've crowned themselves as the Philippines' and Southeast Asia's best then, but they'll have to prove that it was not all for naught come December.
They've been robbed of an opportunity to prove themselves to the entire world, to prove why they and their region should be regarded as the ones who could take it all. And rest assured, they're not counting their lucky stars and won't waste their second chance.