Team Secret

Team Secret Asia-Pacific Rank #1 BORKUM Jim Timbreza dispenser Kevin Te JessieVash Jessie Cuyco DubsteP Jayvee Paguirigan Witz Riley Go have signed the former roster of Bren Esports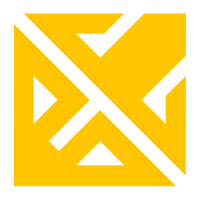 Bren Esports Inactive BORKUM Jim Timbreza dispenser Kevin Te JessieVash Jessie Cuyco DubsteP Jayvee Paguirigan Witz Riley Go , days after the Filipino team parted ways with their former parent organization. The Stage 3 SEA champions qualified for Masters: Berlin, but are unable to attend due to visa issues.
Team Secret
@teamsecret
Although this is Team Secret's first foray into the Valorant scene, the European organization is already active in the Southeast Asia region, having signed multiple teams in PUBG Mobile and Wild Rift.
Throughout the 2021 Valorant Champions Tour circuit, Bren Esports solidified themselves as one of the Philippines' best teams. The lineup made appearances in Masters 1 and both editions of the SEA Challengers Finals, with their latest run being their most successful as they became the region's first seed after clawing back through the lower bracket and defeating Paper Rex
Paper Rex Asia-Pacific Rank #5 mindfreak Aaron Leonhart f0rsakeN Jason Susanto Benkai Benedict Tan d4v41 Khalish Rusyaidee shiba Zhan Teng Toh 3-0 in the grand finals.
Despite being unable to attend Masters Berlin due to visa complications, the team will receive 175 circuit points for having qualified. In addition, since the team has retained all of its members, they'll also keep their previous points accrued under Bren, giving them a cumulative total of 225.
Team Secret

Team Secret Asia-Pacific Rank #1 BORKUM Jim Timbreza dispenser Kevin Te JessieVash Jessie Cuyco DubsteP Jayvee Paguirigan Witz Riley Go is: