Tanishq "Tanizhq" Sabharwal has been coaching Valorant since the early days. From coaching Mattistack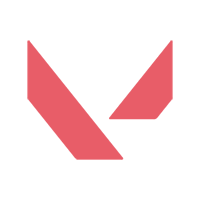 Mattistack Inactive matti Mathias Nielsen nieSoW Dustyn Durnas Rain in his home in Bristol, England to reaching the Berlin LAN, Tanizhq has been a top presence of Valorant for a long time now.
"Mattistack actually gave me quite a lot of contacts and that's where I got introduced to Dustyn "nieSoW" Durnas," he recalled. Some more adventures led to him becoming familiar with Christian "lowel" Garcia Antoran, who would become Heretics' captain, as well as Melih "pAura" Karaduran. "[lowel] wanted me to come along [to Heretics]," Tanizhq said.
It was the start of something great.
"I was with them since the first player to win, that's what the team was built for: It was built to be the best in Europe," Tanizhq said, alluding to the team's 2020, as well as their 2021 start. "And we accomplished that… and even beyond that."
Heretics' debut year was all gold. Out of all the tournaments, qualifiers, and official games the team played, Tanizhq could only recall a single Bo1 to blemish their record for all of 2020. And it wasn't even a blowout victory - Ninjas In Pyjamas

Ninjas In Pyjamas Europe Rank #17 ec1s Adam Eccles chiwawa Egor Stepanyuk Jady Yaroslav Nikolaev rhyme Emir Muminovic bested them 13-11 in the First Strike: Europe A/B Playoffs top 16. Apart from that, Heretics have one of the longest win-streaks in the VLR.gg database, sitting at 24 match wins.
Those 24 match wins translated into six titles in two months. Three LVP Genesis Cups, one Master Series Invitational, one GameGune and one, legendary, First Strike title.
Gold across the board for Heretics in 2020. Source: Liquipedia
First Strike was a turning point for the European scene. Although G2 Esports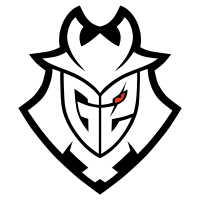 G2 Esports Europe Rank #5 keloqz Cista Wassim Mixwell Oscar Cañellas koldamenta Jose Luis Aranguren AvovA Auni Chahade nukkye Žygimantas Chmieliauskas , Team Liquid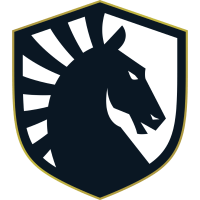 Team Liquid Europe Rank #4 Jamppi Elias Olkkonen Kryptix James Affleck L1NK Travis Mendoza soulcas Dom Sulcas ScreaM Adil Benrlitom , and FunPlus Phoenix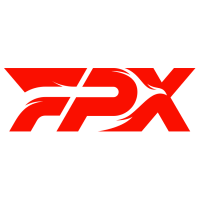 FunPlus Phoenix Europe Rank #13 Zyppan Pontus Eek ANGE1 Kyrylo Karasov Shao Andrey Kiprsky were the staple names throughout the Ignition Series, Heretics knocked down all of the titans and SUMN FC
SUMN FC Inactive Moe40 Muhammad Hariff doma Domagoj Fancev Mistic James Orfila Boaster Jake Howlett tsack Konstantinos Theodoropoulos to take the First Strike title. They were the team to defeat - they were the reference.
It wasn't all Tanizhq's work though. Alongside him, the squad had Performance Coach Noel Garberi. An uncommon position in esports, but one that proved ever-valuable for Heretics. "I was handling everything in-game, and then if people wanted something outside of the game, they could come to talk to him. It was sort of like a support structure."
"And this proved very helpful with lowel especially because it kept his mentality up," Tanizhq continued "He was the IGL, had a lot of pressure to perform, and this was a team built around him. So he had that extra level of pressure as well on top of that. And it helped him cope through all of that going into officials."
Noel Garberi's help was visible throughout 2020. loWel is a trademark Sage player but he shone in the team's first year, earning himself four MVP awards in First Strike alone - one for each match he played and one for the tournament itself.
Then 2020 was over. It was a new year, but same Heretics — well actually, bigger Heretics. At the end of January, they slotted in Ruben "RUBINO" Villarroel. It was Tanizhq's view coming true.
"The idea behind that was that we'd move the IGL responsibility to RUBINO and then loWel could go on a bit more of a fragging style of gameplay,' Tanizhq said. "He wouldn't have to concentrate as much on the team as much as his own aim."
I am so happy that I had the full support of the org in making this idea into a reality.
@ArnauVidal_
❤️❤️
With a player like Ruben, and the huge experience he brings, we can add so much more depth to our play and stay a step ahead of other teams with trying new comps.
twitter.com/TeamHeretics/s…
It went well at the start. Heretics missed out on the first VCT Challengers event, but they quickly caught up in Stage 1: Challengers 2 to reach Masters. They won Stage 1: Masters' Group A, while Acend
Acend Europe Rank #2 zeek Aleksander Zygmunt cNed Mehmet Yağız İpek starxo Patryk Kopczynski BONECOLD Santeri Sassi Kiles Vlad Shvets went through to playoffs. The teams rematched in the grand final, which lasted over five hours. All was decided on the last round of Ascent, where a Heretics comeback was shut down on the last round of regulation by Acend. It was the first Acend title, and the first title loss for Heretics.
But then they fell down in Stage 2. Something happened. They just couldn't piece together a Reykjavik-worthy showing.
"I wouldn't say it was a big fall from grace in terms of how we actually played," Tanizhq said. "It was just that because we were in the finals of Masters 1, it gave us four days between that and the next qualifier because there were no invites for Stage 2. It gave us four days for a new patch, a new agent, and also to adjust to niesoW leaving, so we had to fill in the gaps on those maps. We can't just ban like half of our maps."
Soon after, Heretics broke down completely. RUBINO was the first on the bench. Tanizhq left, followed by the departures of pAura, Auni "AvovA" Chahade and Žygimantas "nukkye" Chmieliauskas.
"Leaving Heretics was a pretty sad time for me because I built the team from the ground up," Tanizhq said. "We ended up having to part ways because of some internal conflict, which made nukkye and AvovA take the G2 offers and pAura take the offer from SuperMassive Blaze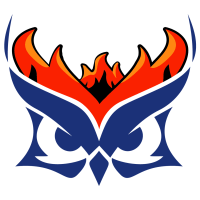 SuperMassive Blaze Europe Rank #7 russ Batuhan Malgaç pAura Melih Karaduran Turko Mehmet Özen Brave Eren Kasırga Izzy Baran Yılmaz ."
Those departures led to Tanizhq's own.
"In the end, I felt like my place just wasn't really on the team, because the team I built is not really a thing anymore," he said, as only lowel was left from the original roster. "So, I wanted to go to a new project. Something new that I could do to become a part of the roster process again and build something that I would want to coach. That's how I ended up on OG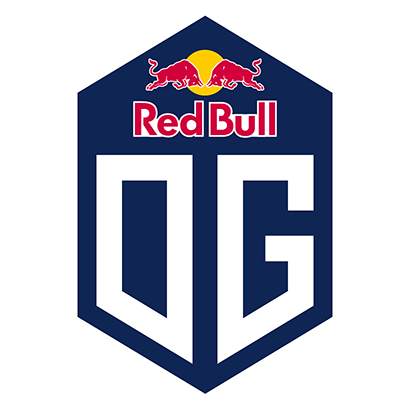 OG Europe Rank #36 Destrian Tomas Linikas DPS Harry MacGill uNKOE Benjamin Chevasson TviQ Kevyn Lindström ."
But OG was, to quote Tanizhq, "a little bit of a mess." Initial information acquired by VLR.gg and Fraglider.pt had David "Fizzy" Figueiredo slated as OG's newest member. The intel soon indicated Jani "shéd" Marjanen would join alongside him. Promises were made to both players, with Fizzy forced to terminate his contract with his previous team.
HONK
HONK Inactive synsi Jere Virtanen Cloud Kirill Nehozhin Dreamas Aurimas Zablockis Destrian Tomas Linikas trexx Nikita Cherednichenko 's disband quickly changed OG's tone, though, and they decided on Destrian and trexx to round out their roster. No one was a fan of OG's attitude, from the Portuguese community, to the international community, to Tanizhq himself.
"After that happened, I didn't think I fit in with the team dynamic at all," Tanizhq said. "I was looking for players who would bring that sort of positive mental attitude as well. We had AvovA on [Heretics] and I think that's what Fizzy would have brought from all the time I've played with him and had conversations with him. The team just had a different style of thinking once those two joined as well."
And so his new project ended before it ever really got off the ground.
"I was just not the right fit to coach them, so we ended up parting ways there."
His next move took him outside of Challengers EU competition — but not too far out. He went to his current team, SuperMassive Blaze, to coach an EMEA neighbor in Turkey.
For the remainder of Stage 3, specifically the EMEA Playoffs I will be helping
@supmassblaze
.
The team is amazing and I am super excited to work with
@pauravalorant
again. Thanks for taking me in kankas
"After OG, I was looking for a team for the end of Stage 3 because I don't want to be sitting idle doing nothing and pAura's like 'Oh, you should come help us,' because I've worked with him, he knows what I can do, and he knows what the other coaches are missing," Tanizhq said. "There wouldn't be much overlap between me and the other coaches. I would just bring additional useful information for them, so I ended up on Blaze."
It was an entirely new challenge for Tanizhq.
"These guys just grind to the level where I struggle to keep up sometimes because we'll literally be playing like six scrims in a row without an hour break or anything," he said. "And then they'll go into ranked or they'll want me to review something after and I'm just like 'Guys, I need a break. I need something to eat. I'll be back in a little bit.' I'm not even playing, [but] there's still a lot of mental strain from the amount of focus you have to use in scrims."
But while it is a new challenge, there are some things reminiscent of his roots.
"I think G2 even said that we play like the old Heretics, which is not surprising because me and pAura have a lot of strats from the old Heretics that we reuse," he said. And that's possible because of the special team chemistry on SMB.
"They can trust their teammates, they don't need to look over quickly to check that they're doing it, they don't even need to clutter up the comms," Tanizhq said. "That's how niesoW used to play. He used to be very quiet, same with pAura, but they just trusted each other and the whole team trusted them. They would always know 'Oh, nieSow has my back, I can take this peek and he will respond exactly how I need him too.' And same with nukkye, same with AvovA. It's very much the same in terms of that between the teams."
When Tanizhq initially announced he'd be joining SuperMassive Blaze for the foreseeable future, some doubts rose to the surface regarding communication. He doesn't speak Turkish. An initial inquiry by VLR.gg revealed keywords like callouts and abilities would be in English, and Mert "9999" Turna, the team's head coach, would be able to translate anything that'd be needed.
"When it comes to the strategy side more, the players do understand me when I'm saying most of the things because half of the words are in English," Tanizhq said. "And, if I'm showing it on a server, it's also very easy to understand what I'm talking about. I also write everything down and give it to them in text form, just so they can put it through their translator and make sure that it's exactly what they thought so there's no misinterpretations."
After qualifying into Turkey's Stage 3: Challengers 1, Blaze won the opener against Zero Zone
Zero Zone Europe Rank #85 ThePrimerio Doğukan Meriç Karduz Gaijin Nirenu YANKAS ork1de Mert Altay but soon faced a loss to Oxygen Esports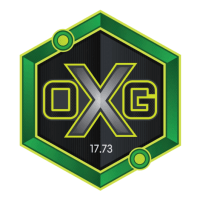 Oxygen Esports Europe Rank #14 glovee Burak Yıldırım Toronto Erdem Soğukpınar m1tez Muhammed Tezcan XiSTOU Göktuğ Canciğer Unity Cihan Seferoğlu . It wasn't totally unexpected, as Oxygen were a reputable Turkish team. Blaze then took down OtherSide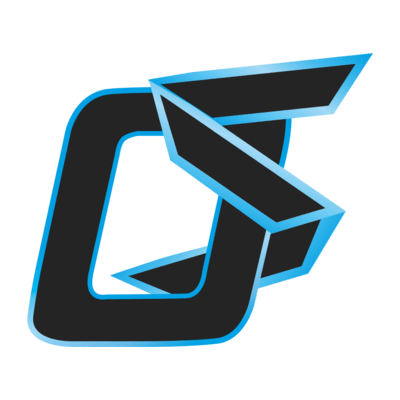 OtherSide Europe Rank #102 p0wa77 Özkan Arslantürk jonx YOZGATLIPRENS Enes Altindag mean Cihan Battal Marw0ll , Fire Flux Esports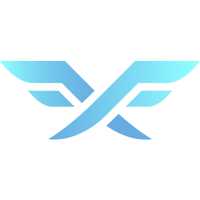 Fire Flux Esports Europe Rank #43 lurzy0y0 Ibrahim Sandıkcı SouhcNi Ibrahim Sağır Brasco Kaan Elver lauress Toprak Kaynak sociablEE Volkan Yonal and Futbolist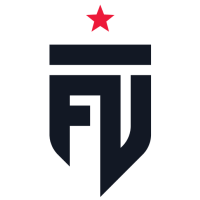 Futbolist Europe Rank #30 mag0o İbrahim Temizel sterben Emre Demirci SasuKe Ufuk Göktaş MOJJ Buğra Kiraz qRaxs Doğukan Balaban in the lower bracket to qualify for the EMEA Challengers Playoffs. To wrap it up in the best way possible, Blaze won the grand final against Oxygen 3-1.
"We qualified in the first Turkish Challengers so we actually had a little bit of extra time, which is really good because it allowed the team to go to boot camp and get even more team chemistry with each other," Tanizhq said.
In the EMEA Challengers Playoffs, 2-0 sweeps against FunPlus Phoenix and G2 earned the team their first international appearance. The team eventually bested Acend to reach the grand final, where Gambit outlasted them 3-1.
WE'RE GOING TO BERLINNNNNNNNN
#SMBWIN
🦉
"We're going to take a little break. Not that long, just a few days," said Tanizhq. "And then, when we get back, I'm going to study these other teams who've qualified with Berker "GANDHI" Kubat [Analyst], find out their habits, find out what they're good at, find out what they're bad at, find their weaknesses, and then we can tweak our plans slightly."
The Tanizhq arc is in full swing. From a former Overwatch Contenders coach to European champion to, now, being a couple of weeks away from a potential world title.
It started as "just playing in the weekly tournaments for fun," but it's grown to be so much more.