DRX Vision Strikers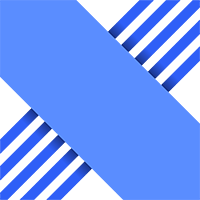 DRX Vision Strikers Korea Rank #1 stax Kim Gu-taek (김구택) Rb Goo Sang-Min (구상민) Zest Kim Ki-seok (김기석) BuZz Yu Byung-chul (유병철) MaKo Kim Myeong-gwan (김명관) and F4Q
F4Q Inactive Efina Kim Nak-yeon (김낙연) Esperanza Jeong Jin-cheol (정진철) zunba Kim Joon-hyuk (김준혁) fiveK Yoo Sung-min (유성민) Bunny Chae Joon-hyuk (채준혁) have guaranteed their places in the Stage 3: Masters Berlin LAN in September.
Both teams were at the top of their groups and brackets throughout July. Vision Strikers and F4Q dominated their groups, finishing them first without dropping a map.
In the playoffs, Vision Strikers first faced GoNGo Prince
GoNGo Prince Korea Rank #0 Gunny Song Keon (송건) Wenty Yang Geon-mo (양건모) Eliza Kang Hee-won (강희원) UdoTan Go Kyung-won (고경원) Lawrence Yoon Hyun (윤현) . The team had no trouble dismantling their opponents, taking GoNGo down 13-4 on Bind and Breeze. They would face TNL Esports
TNL Esports Inactive TS Yu Tae-seok (유태석) exy Park Geun-cheol (박근철) JinboongE Kim Jin-won (김진원) Meteor Kim Tae-O (김태오) in the semifinals, who had bested World Game Star
World Game Star Korea Rank #5 GODLIKE Lee Seo-ha (이서하) HANN iRdy Halbae Kim Jun-young (김준영) ClarK Sylvan Ko Young-sub (고영섭) with relative ease as well.
To finish off the quarterfinals, though, F4Q took down GochuGaru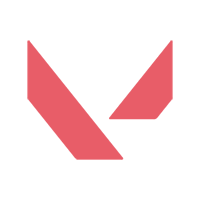 GochuGaru Korea Rank #6 godko Chibab Slash Park Jin-Sol NakJi climax Maeng Ju-ho (맹주호) with two 13-4 wins on Split and Bind. DAMWON Gaming
DAMWON Gaming Korea Rank #3 Jeong Hi Lee Jeong-ha (이정하) Eugene Kim Su-yeong (김수영) t3xture Kim Na-ra (김나라) iNTRO Kang Seung-gyun (강승균) Esperanza Jeong Jin-cheol (정진철) hyeoni Yoon Hyun-seok (윤현석) were the team scheduled to face them in the semifinals, after upsetting NUTURN
NUTURN Inactive in a drawn out 2-1.
Vision Strikers had some struggle maintaining their advantage against TNL for the first half of Bind, but secured all the rounds while defending to secure a 13-5 win. The team kept this record up in Ascent, typing up the first half of TNL's map pick but turning it around in the second half to win the map 13-7, becoming the first team qualified into Berlin.
DAMWON kicked off their semifinal match against F4Q on Split by mounting a comeback after being down 7-5 at the half. F4Q was able to win the last three rounds of regulation to force overtime, where Kang "iNTRO" Seung-gyun (강승균)'s team swiftly won 14-12. F4Q were the team to bring the game back on Bind, winning it in overtime also 14-12. Haven was hard-fought , but Kim "Efina" Nak-yeon (김낙연) and co. dominated the second half, surging to a 13-9 scoreline that earned them the second Korean Berlin slot.
Vision Strikers and F4Q are the first teams qualified into Stage 3: Masters Berlin after today's matches. They'll have some days off and face each other on August 15 for the Bo5 grand final, which will determine seeding for the region. The next region to be slotted into Berlin is North America.