Twelve great pan-European teams settled into their spots in the EMEA Challengers Playoffs as August kicked off, but only four will leave the online servers and head to Berlin for the second international Valorant LAN in its history.
Europe
VLR.gg closely followed what European teams were up to in their two Challengers events. You can find a more detailed breakdown of Challengers 1 and Challengers 2 in their linked pages, with a summary of both events below.
The first Challengers event saw the return of two big European names who fell short of expectations during the previous VCT stage. Acend
Acend Europe Rank #2 zeek Aleksander Zygmunt cNed Mehmet Yağız İpek starxo Patryk Kopczynski BONECOLD Santeri Sassi Kiles Vlad Shvets returned in blazing fashion, hot off their LVP Rising Series #2 win, as well as G2 Esports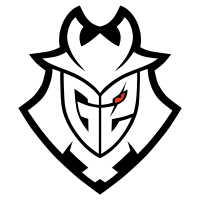 G2 Esports Europe Rank #5 keloqz Cista Wassim Mixwell Oscar Cañellas koldamenta Jose Luis Aranguren AvovA Auni Chahade nukkye Žygimantas Chmieliauskas with their redemption arc. Just prior to this event, both teams made changes.
Acend transferred Jose "koldamenta" Luis Aranguren to G2 in a trade for Aleksander "zeek" Zygmunt, their sole change. G2, on the other hand, went on to also confirm the buyouts of Auni "AvovA" Chahade and Žygimantas "nukkye" Chmieliauskas from Heretics as well as take Cista "keloqz" Wassim away from Megastitut.
Acend blew everyone away by demolishing the upper bracket, relegating Rix.GG Thunder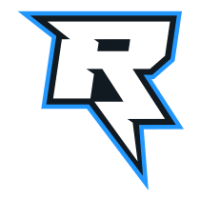 Rix.GG Thunder Europe Rank #19 Mickebwoy Mikołaj Chojnacki LATEKS Oliwer Fahlander frei Aaron Frei Luzuh Joseph Loose , FunPlus Phoenix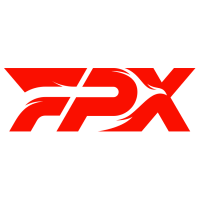 FunPlus Phoenix Europe Rank #13 Zyppan Pontus Eek ANGE1 Kyrylo Karasov Shao Andrey Kiprsky and Guild Esports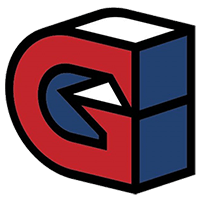 Guild Esports Europe Rank #9 Sayf Saif Jibraeel Yacine Yacine Laghmari bonkar Malkolm Rench Leo Leo Jannesson draken William Sundin to the lower bracket all while losing just one map.
G2 were forced early into a lower bracket run after losing to FPX in their opener, but it was there they eliminated Rix.GG, Masters Reykjavik runners-up Fnatic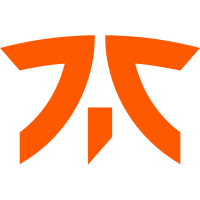 Fnatic Europe Rank #6 MAGNUM Martin Penkov Derke Nikita Sirmitev Boaster Jake Howlett Mistic James Orfila doma Domagoj Fancev and got revenge on FPX in the lower semifinal, both teams already qualified. G2 went on to win the lower bracket final against Guild 3-2. Acend ended their miracle run in the grand final, which favored zeek's new squad 3-1.
Despite G2's lower bracket rampage, they qualified for the EMEA event with their win over Fnatic. This means that, alongside FPX, Guild, and Acend, these teams earned their spot early on and played three seeding matches.
Fnatic's captain and IGL was extremely saddened at their LAN absence (Photo by Colin Young-Wolff/Riot Games).
While Challengers 1 reserved four slots, Challengers 2 only held two, so the stakes were much higher. The field was unpredictable, marked by the surprise entry of Giants Gaming
Giants Gaming Europe Rank #3 Meddo Johan Renbjörk Lundborg Davidp David Prins Ambi Štěpán Beránek Fit1nho Adolfo Gallego hoody Aaro Peltokangas and TENSTAR
TENSTAR Europe Rank #8 Br0die Jack Emmott KRAY Calum Knight Russ Russel Mendes stanley Tramaine Stanley Polvi Niko Polvinen , two newcomers to VCT main events.
Giants were the star of the show, dominating the upper bracket with wins over Rix.GG Thunder, Fnatic, and sweeping Team Liquid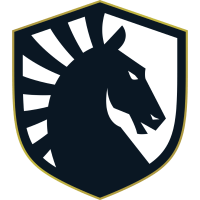 Team Liquid Europe Rank #4 Jamppi Elias Olkkonen Kryptix James Affleck L1NK Travis Mendoza soulcas Dom Sulcas ScreaM Adil Benrlitom to guarantee the first EMEA Challengers Playoffs slot of the event.
Having been relegated in the second round of games, Fnatic were busy completing a lower bracket run. After the grueling three-hour loss to Giants they faced Team BDS
Team BDS Europe Rank #12 logaN Logan Corti rodeN Rodolphe Bianco AKUMAAAAA Alex Lo Bello TakaS Jonathan Paupard hoppY Dylan Aube GatsH Guillaume Kalka and just scraped by with a 2-1 win. Fnatic won against TENSTAR the following day, setting up a classic match for the last spot to Berlin, between them and Liquid.
The two squads went back and forth throughout the day for nearly six hours. In the end, Liquid's comeback on Breeze spelled Fnatic's elimination, and their chance at being the first European team to participate in both official Valorant LANs to date. The final was ultimately Liquid's 3-1.
All smiles on the Liquid camp as they inch closer to their second LAN (Photo by Colin Young-Wolff/Riot Games).
Turkey
Challengers 1 gave out two EMEA slots. A lot of the teams had been absent from the servers, but SuperMassive Blaze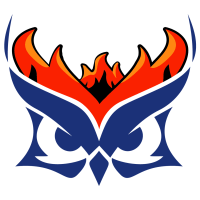 SuperMassive Blaze Europe Rank #7 russ Batuhan Malgaç pAura Melih Karaduran Turko Mehmet Özen Brave Eren Kasırga Izzy Baran Yılmaz and Fire Flux Esports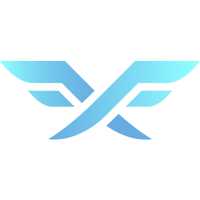 Fire Flux Esports Europe Rank #43 lurzy0y0 Ibrahim Sandıkcı SouhcNi Ibrahim Sağır Brasco Kaan Elver lauress Toprak Kaynak sociablEE Volkan Yonal had been on the rise lately, while the presence of typical names like Futbolist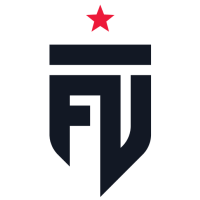 Futbolist Europe Rank #30 mag0o İbrahim Temizel sterben Emre Demirci SasuKe Ufuk Göktaş MOJJ Buğra Kiraz qRaxs Doğukan Balaban , BBL Esports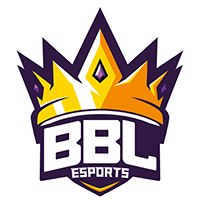 BBL Esports Europe Rank #32 legoo Semih Selvi kero Kerimhan Duman AsLanM4shadoW Ali Osman Balta aimDLL Hüseyin Kabişteke fred Muj Serhat Yüksel , and Oxygen Esports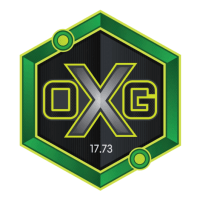 Oxygen Esports Europe Rank #14 glovee Burak Yıldırım Toronto Erdem Soğukpınar m1tez Muhammed Tezcan XiSTOU Göktuğ Canciğer Unity Cihan Seferoğlu were long awaited.
Oxygen was the first to secure a slot, demolishing everyone in the upper bracket without dropping a single map. The squad, who was previously one Bo3 away from Reykjavik, displayed total domination.
Oxygen had knocked down SuperMassive Blaze, who were then forced to rise from the ashes. They did so, eliminating OtherSide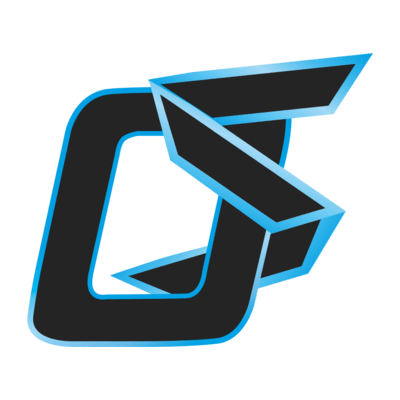 OtherSide Europe Rank #102 p0wa77 Özkan Arslantürk jonx YOZGATLIPRENS Enes Altindag mean Cihan Battal Marw0ll and Fire Flux in Bo3 matches. In the deciding lower bracket final Bo5, they edged out Futbolist 3-2 to ensure their place in EMEA. SuperMassive Blaze finished the event with revenge against Oxygen 3-1, securing the first seed for Turkey.
Digital Athletics
Digital Athletics Europe Rank #51 Maiko Bora Igci bacyx Tolga Bacak cacan Mert Çaçan mini Muhammed Salman Kuzuur Uğur Kiremitci Colbson Alper Başboğa proved to be a rising team in Challengers 2, a bundle of Turkish talent hailing from several teams. They surprised Fire Flux with a reverse sweep for the teams' openers, moving past Besiktas Esports
Besiktas Esports Europe Rank #53 tecoNe Gökay Noğayer W4siLi CombatRy Cenk Ersahin lauzen Serhat Koca MrFaliN Furkan Yeğen and Thunderbolts Gaming
Thunderbolts Gaming Europe Rank #55 VPNCNP Kutluay Kutlu re1sxd İlyas Çalışkan AtaKaptan Ata Tan corr0 Mehmet Alp Vural DubzWoW Mustafa Doğan on their way to the grand final.
The first lower round was incredibly stacked. BBL faced Fire Flux and OtherSide faced Futbolist. Only two of these teams would move on, and it was Fire Flux and Futbolist. Futbolist were then upset by Besiktas while Fire Flux beat RARE Esports
RARE Esports Europe Rank #58 Mykoz Mert Demirci sian Mustafa Tabakoglu hatex Cüneyd Baş qw1 Konuralp Şahin MACHINERIS Mustafa Sürer H4RR1 . Volkan "sociablEE" Yonal's squad then secured wins against Besiktas and Thunderbolts to reach the grand final.
Digital Athletics won the first map of the grand final, but Fire Flux came back at them three maps in a row to conquer the remaining Turkish EMEA slot 3-1.
CIS
The CIS region followed the same path of the Turkish region. Two slots were dished out in the first event. The first team to acquire theirs was Gambit Esports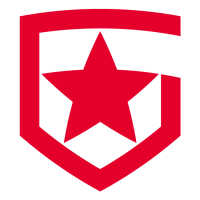 Gambit Esports Europe Rank #1 Redgar Igor Vlasov Chronicle Timofey Khromov d3ffo Nikita Sudakov sheydos Bogdan Naumov nAts Ayaz Akhmetshin , who knocked Team Singularity
Team Singularity Inactive Insider Artem Puzanov NLaaeR Ilya Koppalov B1SK Vitaliy Emelyanov Dimaoneshot Dmitriy Bandurka hvoya Aleksandr Eremin , Axsor
Axsor Europe Rank #38 wackie Bgg Vladislav Boev forgetw0w Ibragim Dalsaev perelomslivki Mark Kunitski , and No Pressure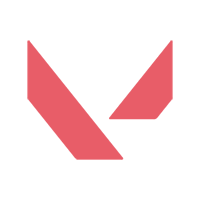 No Pressure Inactive Cloud Kirill Nehozhin Duno Mikhail Fokin arch Vladyslav Svistov 7ssk7 Artur Kurshin dinkzj Denis Tkachev down to the lower bracket.
No Pressure outshone forZe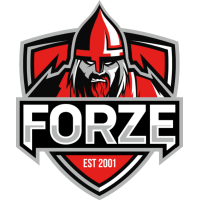 forZe Europe Rank #10 SUYGETSU Dmitry Ilyushin Art1st Vyacheslav Lyadnov hugeon Denis Vasiliev Coffee Nikita Antsypirovich zeddy Nikolai Lapko in a 3-0 Bo5 lower bracket final, impeding the latter's run from coming to a satisfying close and earning themselves two very important things: Natus Vincere
Natus Vincere Europe Rank #27 Cloud Kirill Nehozhin dinkzj Denis Tkachev Duno Mikhail Fokin arch Vladyslav Svistov 7ssk7 Artur Kurshin contracts and a place in the EMEA Challengers Playoffs. The grand final was Gambit's to comfortably win 3-0.
Several teams showed up to the plate on Challengers 2, but three teams stood out as the favorites: forZe, One Breath Gaming
One Breath Gaming Inactive BRAVEAFb0Y Andrew Gorchakov Sp1ke Stanislav Koshel Lee Igor Lee minse Vladislav Kuzminykh spellfull Diyar Issakhanov , and Singularity. The first squad had been lacking wins Stage 2's Challengers 1 but showed up this time, being the team to send AG
AG Europe Rank #31 watasink Oleg Salomin Kleimon Alexander Gushin Panic Leonid Pozdnyakov dreAms Adel Smirnov Hunts Said Alamani , Axsor and forZe to the lower bracket and dropping only one map in the process.
One Breath Gaming had won their opener to Crypto Esports
Crypto Esports Europe Rank #48 Lightning Artem Lysenko falltw Alexandr Chernukhin retauZ Ivan Grankov vo0kashu Ilya Ushakov Flarich Vadim Karetin , but Singularity stopped them in their tracks in the upper semifinals. As a result, they were forced to go through the lower bracket, where they would have faced AG first were it not for a suspension handed to Said "Hunts" Alamani.
The squad got a bypass to face Axsor, against whom they won 2-0. In the lower bracket final, a tight 3-0 win secured them the grand final. Facing forZe, the teams endured a five-hour-long session that, funnily enough, only included one overtime. In the end, the Nikolai "zeddy" Lapko-led squad came out on top 3-2 to secure the final CIS seed in the EMEA Challengers Playoffs.
On the afternoon of August 2, Freaks 4U Gaming and Riot revealed the upcoming matches that will determine which four teams are drafted into Masters Berlin. They are listed below, being played in a double-elimination 12-team bracket. Pick 'ems are open for the event.
Acend, Gambit, SuperMassive Blaze, and G2 are automatically placed in the second round of the upper bracket, all destined to fight the winner of the respective games listed above. The squads now have some days to rest until chaos unfolds on the servers from August 12 to 22.
Acend enter as the hot favorites, boasting a personal best 13-win-streak and being the main target of most participants. However, Gambit are also considered a strong contender, being the sole squad Santeri "BONECOLD" Sassi would wish to avoid.