Acend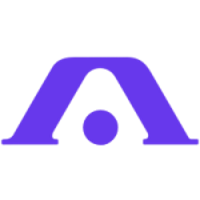 Acend Europe Rank #1 zeek Aleksander Zygmunt cNed Mehmet Yağız İpek starxo Patryk Kopczynski BONECOLD Santeri Sassi Kiles Vlad Shvets took the win from G2 Esports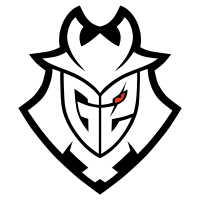 G2 Esports Europe Rank #3 keloqz Cista Wassim Mixwell Oscar Cañellas koldamenta Jose Luis Aranguren AvovA Auni Chahade nukkye Žygimantas Chmieliauskas in today's Stage 3: Challengers 1 final by 3-1, finishing the event with a near-perfect run.
"We exceeded our expectations," Santeri "BONECOLD" Sassi said in the post-match interview. "We've been smashing it, we've been playing really well. Our chemistry is on point right now. It shows."
Up to today, Acend's tournament had been nearly spotless, losing only a single map in the upper semifinals, 13-7 to FunPlus Phoenix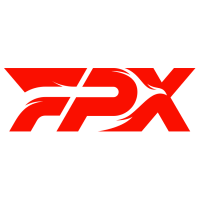 FunPlus Phoenix Europe Rank #4 Zyppan Pontus Eek ANGE1 Kyrylo Karasov Shao Andrey Kiprsky ShadoW Tobias Flodström dimasick Dmitriy Matvienko . Nonetheless, Acend have stood out as a monster of the upper bracket. G2, after being relegated to the lower bracket in the opening round, were in the process of completing a dreamy lower bracket run. They had eliminated Rix.GG Thunder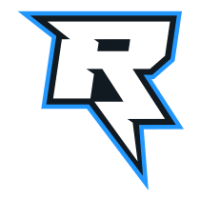 Rix.GG Thunder Europe Rank #21 Mickebwoy Mikołaj Chojnacki LATEKS Oliwer Fahlander rCk Richard Kanerva inactive otom Tom Hart frei Aaron Frei Luzuh Joseph Loose , Fnatic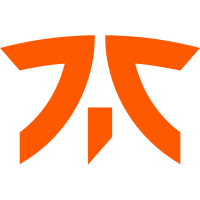 Fnatic Europe Rank #6 MAGNUM Martin Penkov Derke Nikita Sirmitev Boaster Jake Howlett Mistic James Orfila doma Domagoj Fancev , FPX and, yesterday, Guild Esports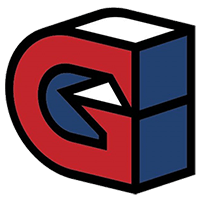 Guild Esports Europe Rank #7 Sayf Saif Jibraeel Yacine Yacine Laghmari bonkar Malkolm Rench Leo Leo Jannesson draken William Sundin .
Today started on Icebox, a map G2 had just secured yesterday 15-13. While Acend dropped the map against FPX earlier in the week, they've yet to let any other team go past seven rounds on the Arctic map. Acend entered the series with full force, taking the first seven rounds before G2 began to claw their way back, ending the half 8-4.
Throw whatever you want at cNed, he's ready.
But Acend's momentum was unrelenting, dominating the second half to round out Icebox at a 13-5 scoreline. As viewers have been accustomed to, Mehmet "cNed" Yağız İpek was at the top of the leaderboards with over 360 ACS with a 2.5 K:D ratio.
Moving into their own map pick, BONECOLD's side were getting into their groove, only downed one round by G2 after a nine-round streak. While G2 failed to find the second pistol round, they put a second round on the board by blocking Acend's conversion. The effort wasn't enough to anchor an upset, as Acend threw caution to the wind and rushed B with pistols in hand, with Patryk "starxo" Kopczynski pulling out a Classic 3K to seal the deal for his team.
Not to be put down easily, G2 performed a mental reset on Ascent and found a lead early on, which they kept for a long time, enabled by Cista "keloqz" Wassim's Jett. Despite winning the first two rounds of the second half, Acend were scarcely putting numbers on the board. On the verge of map point, they took a tactical timeout.
But that timeout was too late to make an impact, as G2 pressed on and kept their five-round winning streak going, allowing them the 13-6 with Žygimantas "nukkye" Chmieliauskas finishing it with a 1v2 clutch. Now only a map down, G2's solid victory on Ascent gave the team the morale to potentially mount a series comeback.
After the match, BONECOLD justified the loss, saying G2 "had their backs against the wall and had to do something. They caught us off guard with a really, really fast tempo on the Attacking side."
Acend nearly turned the round around, but nukkye clutched it out against two
The fight pressed on to Haven, the fourth map and Acend's second map pick. The Finnish IGL mentioned following the series that with Ascent considered a lost cause, Haven was the final frontier for the team.
"Somewhere around the end of the Ascent game we just talked to ourselves, like, 'yeah, if they're going to play like this on Haven it's just not going to work. So just play this Ascent to the finest, focus on Haven. We're going to smash them'"
Acend jumped to a quick lead, but Auni "AvovA" Chahade and his squad refused to relinquish a third map. The Danish Omen kept their team alive in the half with a spectacular 1v4 clutch, which he followed up with a 4K on C.
But a spectacular play like that did little to shatter Acend's spirits. "We didn't really care," BONECOLD said. "When we lost a clutch we just laughed about it. We were playing just like we do in scrims."
AvovA's brilliance fueled his squad as they took control of the game, but not for long. After letting G2 reach double-digits, Acend started to close in on the squad, finally reaching match point. It didn't take long for them to secure the 13-10, closing the series before reaching the wild card of Split.
"We bounced back from it really, really well," BONECOLD continued. "We showed a really strong mental after the Ascent game and I'm very proud of the guys."
AvovA was on fire throughout Haven, but it wasn't enough to keep the dream alive.
Acend walk out with the first seed and the largest sum of money of Stage 3: Challengers 1. Both these teams, along with Guild and FPX, will now rest for several weeks as four more teams from Challengers 2 find their place in the EMEA Challengers Playoffs.
But with Europe seemingly conquered, the real challenges will seemingly begin when they go toe-to-toe with the entirety of EMEA. "I just hope we don't get Gambit," BONECOLD stated as the broadcast came to a close. "Otherwise we're happy, but if we face Gambit it's going to be a hard game."