Karmine Corp

Karmine Corp Europe Rank #158 ZE1SH Ahmed El Sheikh sh1n Ryad Ensaad have announced the departure of their entire roster, sans Ryad "sh1n" Ensaad, following a disastrous performance throughout the 2023 season.
The organization released former head coach pm as well as Newzera , but have retained ScreaM , Nivera , and xms as restricted free agents while they continue their search for potential new opportunities.
Karmine Corp's best performance in 2023 was at LOCK//IN, where the team emerged victorious from their bout against FunPlus Phoenix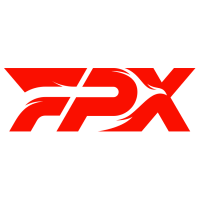 FunPlus Phoenix China Rank #3 Autumn Kale Dunne AAAAY Zhang Yang (张杨) BerLIN Zhang Bolin (張柏霖) nizhaoTZH Tang Zehao (唐哲昊) Lysoar You Hao Liang (梁优好) only to be sent home in their very next matchup by reigning world champions LOUD

LOUD Brazil Rank #1 Quick Gabriel Lima saadhak Matias Delipetro Less Felipe de Loyola tuyz Arthur Andrade cauanzin Cauan Pereira .
Flying home to take part in the EMEA League, Karmine Corp struggled against the competition and were only able to rack up two wins against BBL Esports
BBL Esports Europe Rank #44 aimDLL Hüseyin Kabişteke Elite Efe Teber AsLanM4shadoW Ali Osman Balta pAura Melih Karaduran Brave Eren Kasırga QutionerX Doğukan Dural and KOI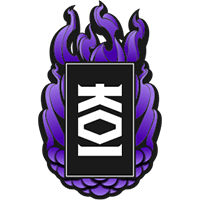 KOI Europe Rank #127 starxo Patryk Kopczynski kamo Kamil Frąckowiak ShadoW Tobias Flodström sheydos Bogdan Naumov trexx Nikita Cherednichenko . The roster also saw changes midway through the League as Newzera stepped down and assistant coach Ahmed "ZE1SH" El Sheikh was moved to the active roster. Despite this change, Karmine Corp's performance placed them last in the season, barring them from any chances at Masters: Tokyo and sending them to the EMEA LCQ.
Fighting to keep their season alive and attend Champions, the French representatives narrowly avoided an early elimination at the hands of BBL, but were sent to the lower bracket and subsequently eliminated by Giants Gaming
Giants Gaming Europe Rank #7 Redgar Igor Vlasov Fit1nho Adolfo Gallego nukkye Žygimantas Chmieliauskas hoody Aaro Peltokangas Cloud Kirill Nehozhin and Natus Vincere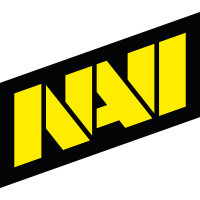 Natus Vincere Europe Rank #6 ANGE1 Kyrylo Karasov Shao Andrey Kiprsky Zyppan Pontus Eek SUYGETSU Dmitry Ilyushin ardiis Ardis Svarenieks , the two teams who would eventually go on to qualify for Champions through the LCQ.
With no more chances at redemption, the organization was forced to sit on the sidelines throughout the rest of the 2023 season. During their downtime, rumors began circulating regarding the roster's future, and the organization half-heartedly announced that they would not be continuing with the roster ahead of the 2024 VCT during the KCX3 Showmatch.
While only two members of Karmine Corp have officially been released, three others have been allowed to explore their options while under contract. It is unknown whether or not sh1n will remain on the starting lineup ahead of 2024.
Prior to the rebuild, Karmine Corp

Karmine Corp Europe Rank #158 ZE1SH Ahmed El Sheikh sh1n Ryad Ensaad was: