Alexis "Newzera" Humbert has benched himself from Karmine Corp

Karmine Corp Europe Rank #135 ZE1SH Ahmed El Sheikh ScreaM Adil Benrlitom Nivera Nabil Benrlitom xms Alexandre Forté sh1n Ryad Ensaad . The team will field Ahmed "ZE1SH" El Sheikh in his place going forward.
Update regarding our
#VCTEMEA
2023 roster.
KCorp signed Newzera in May 2022, when the team joined VRL France. The team failed to make a mark nationally, barring two top-four finshes at the league and at Lyon e-Sport 2022. He was one of just two re-signees entering 2023, alongside Ryad "sh1n" Ensaad. Newzera has struggled to stand out in KCorp's partnered squad, only cracking 1.00 rating in one of the team's six matches played so far this year. In the last three months, the French player averaged a 0.79 rating.
Replacement ZE1SH has been away from the servers for over two years, after a two month-long stint playing for L'institut
L'institut Inactive keloqz Cista Wassim Twenee1 Mickael Annequin VlaDéDé Romain Mieudonnet iDex Sammy Van de Weghe liptoNNN . He has since been dedicated to coaching activities, supporting Anubis Gaming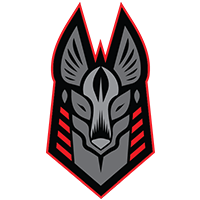 Anubis Gaming Inactive and Team Vitality

Team Vitality Europe Rank #3 MOLSI Michał Łącki Destrian Tomas Linikas Twisten Karel Ašenbrener BONECOLD Santeri Sassi ceNder Jokūbas Labutis throughout 2021 and early 2022. ZE1SH has been KCorp's assistant coach since the team entered Valorant.
Adil "ScreaM" Benrlitom has also revealed ZE1SH will be calling for the team going forward.
With one move, Karmine Corp

Karmine Corp Europe Rank #135 ZE1SH Ahmed El Sheikh ScreaM Adil Benrlitom Nivera Nabil Benrlitom xms Alexandre Forté sh1n Ryad Ensaad are now: