The last time FNATIC

FNATIC Europe Rank #1 Leo Leo Jannesson Derke Nikita Sirmitev Boaster Jake Howlett Chronicle Timofey Khromov Alfajer Emir Ali Beder fought in the land of the rising sun, they took home a coveted Masters trophy. History repeated itself when the European juggernaut continued their undefeated run in Tokyo. It took five grueling maps, but FNATIC finally pulled away from Cloud9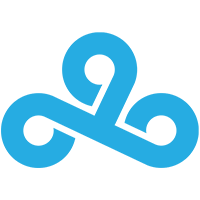 Cloud9 North America Rank #5 Xeppaa Erick Bach jakee Jake Anderson vanity Anthony Malaspina OXY Francis Hoang wippie Maxim Shepelev in the grand final to win Red Bull Home Ground #4.
Throughout the event, the hometown heroes struggled to take advantage of their home ground, as all three Japanese teams finished at the bottom of the standings. At the very least, they made both finalists, Cloud9 and FNATIC, sweat during their opening matches.
After losing their opening Bo1 to ZETA, Cloud9 found their rhythm. They knocked out FENNEL

FENNEL Japan Rank #3 GON CLZ RIA SyouTa Derialy Daichi Doi , got revenge on ZETA DIVISION
ZETA DIVISION Japan Rank #2 Laz Ushida Koji yuran Yushin Hato hiroronn Hiroki Yanai Dep Yuma Hashimoto SugarZ3ro Shota Watanabe , then took down FUT Esports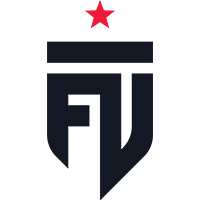 FUT Esports Europe Rank #4 MrFaliN Furkan Yeğen yetujey Eray Budak AtaKaptan Ata Tan cNed Mehmet Yağız İpek qRaxs Doğukan Balaban to reach the finals. In the flurry of substitute players at the event, curry stood out from the pack. He seamlessly integrated into the lineup to help his team surpass all other new rosters.
FNATIC's path was one of dominance. ZETA and DRX
DRX Korea Rank #1 stax Kim Gu-taek (김구택) Rb Goo Sang-Min (구상민) Zest Kim Ki-seok (김기석) BuZz Yu Byung-chul (유병철) MaKo Kim Myeong-gwan (김명관) Foxy9 Jung Jae-sung (정재성) managed just 12 rounds across three maps. They entered the finals having played fewer than half the total rounds that Cloud9 played.
The North American underdogs got out to a blistering 5-1 start on Bind. OXY came into the match leading the event in kills and damage by a wide margin, and he ran over everyone with a hyper-aggressive Yoru in the first half. It took a while for FNATIC to settle in, but once they did, they cleanly pulled away with 12 of the next 14 rounds for the win.
A tad ambitious.
Derke and Alfajer combined for 50 kills and a 10-1 opening duel record to compensate for an unusually slow game from Leo . Oxy landed 20 kills but faded down the stretch, and none of his teammates picked up the slack.
Slow starts continued to define FNATIC. On all of the first four maps, Cloud9 got to five rounds before FNATIC found their footing. However, each time, FNATIC brought the half back. Although FNATIC closed out Bind, both Breeze and Ascent fell apart for FNATIC in the second half. Cloud9 took a pair of convincing 13-9 victories to take the lead in the series.
Lotus started like all the previous maps, but turned out more like Bind than Breeze or Ascent. FNATIC's early struggles on their defensive half were compensated for by their vaunted attacking half. Cloud9 managed just one round against the onslaught, and FNATIC forced a fifth and final map with a 13-8 win.
For the first time in the entire series, FNATIC took an early lead on Haven. Without a waist deep hole to dig themselves out of, they answered every challenge Cloud9 could throw at them. In a game that was over almost before it began, FNATIC took a 13-5 victory to close the series and clinch another trophy.
The most consistent player in the world delivers again.
All four of Leo, Chronicle, Derke, and Alfajer finished with 84-88 kills, and a valiant 92 kill effort from Oxy fell just short of a triumphant upset. Leo's 1.24 rating topped the scoreboard in the finals, and his 1.36 rating topped the standings for the event overall.
As the 2023 offseason grinds to a close, only a few more tournaments remain for teams to showcase their skills before a new VCT cycle begins again. FNATIC and Cloud9 will compete in their respective leagues for a chance to continue this rivalry and compete for trophies internationally in 2024.