Paper Rex

Paper Rex Asia-Pacific Rank #1 mindfreak Aaron Leonhart Jinggg Wang Jing Jie f0rsakeN Jason Susanto d4v41 Khalish Rusyaidee something Ilya Petrov Monyet Cahya Nugraha and Global Esports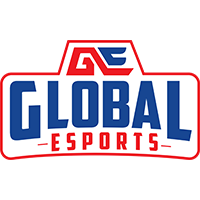 Global Esports Asia-Pacific Rank #41 Lightningfast Abhirup Choudhury Benkai Benedict Tan Russ Russel Mendes have worked out a transfer deal that will see Benedict "Benkai" Tan play for the India-based organization and Cahya "Monyet" Nugraha for Paper Rex in 2024.
Paper Rex's newest addition, Monyet, and Aaron "mindfreak" Leonhart both play smokes, meaning role changes are expected in the squad. Originally a duelist, Monyet is expected to fill the gap left by Wang "Jinggg" Jing Jie — who will leave the team to serve in Singapore's National Service in 2024 — as the latter mostly played Raze in his career, sometimes picking up Phoenix or Sage this year.
Benkai, the former Paper Rex IGL, is the first piece in Global's rebuild. He was benched on June 4 after three years with the organization and two months without playing. Benkai announced on Aug. 31 he was exploring offers and was open to playing in any of the four VCT regions.
Global Esports, meanwhile, recently let go of the remainder of its 2023 roster in favor of a rebuild. Little else is known about GE's plans for 2024.
A new future awaits Benkai in 2024. (Photo by Riot Korea)
Prior to his benching, Benkai spent three years with Paper Rex, two playing Valorant. He guided the roster through their regional dominance in VCT MY/SG events throughout the first two years of the VCT. The roster reached four international LANs during this time and peaked at Masters Copenhagen, where the team finished second to FunPlus Phoenix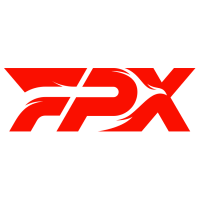 FunPlus Phoenix China Rank #4 Autumn Kale Dunne AAAAY Zhang Yang (张杨) BerLIN Zhang Bolin (張柏霖) nizhaoTZH Tang Zehao (唐哲昊) Lysoar You Hao Liang (梁优好) in a 3-2 grand final.
In 2023, Benkai played in just five matches for Paper Rex. The team struck out of LOCK//IN early, with a first-round 2-0 defeat to Cloud9, and recorded a lackluster 2-2 start to the VCT Pacific. Ilya "something" Petrov permanently replaced Benkai from Week 5, which kickstarted an eight-match win streak that led Paper Rex to the VCT Pacific crown.
Monyet's team, conversely, struggled to even reach the playoffs. Global managed to claw three wins in their favor, but that only allowed for an eighth-place finish. In the Pacific LCQ, Rex Regum Qeon
Rex Regum Qeon Asia-Pacific Rank #23 2ge James Goopio xffero David Monangin Lmemore Hagai Kristen Yesyurun Estrella Park Gun (박건) fl1pzjder Saibani Rahmad eliminated them in the opening round.
Monyet was GE's most consistent and highest-performing player of the year. While playing outside of his traditional role — Monyet spent nearly two years as a duelist under ONIC G
ONIC G Inactive — he averaged a 1.13 rating on smokes, the highest in his team and the fourth-highest of the league.
Global Esports currently field:
Paper Rex's 2024 roster, meanwhile, will be: