Erick "aspas" Santos, star duelist player for LOUD

LOUD Brazil Rank #1 saadhak Matias Delipetro Less Felipe de Loyola tuyz Arthur Andrade cauanzin Cauan Pereira , has announced his free agency due to his contract with LOUD expiring. He further mentioned he speaks Portuguese and English in a video he shared on Twitter/X, opening the doors to an international signing.
LOUD had signed aspas 18 months ago, and he took the scene by storm. He was a critical factor in LOUD's 2022 successes, including a second-place finish at Masters Reykjavik 2022 and hoisting the Champions 2022 trophy.
2023 saw LOUD find some success by qualifying for every international event, though they would fail to win a second trophy this year. After a close-run second place finish at VCT LOCK//IN, they dominated the Americas league to qualify for both Masters Tokyo and Champions 2023. At Tokyo, they were eliminated early in the playoffs after losses to Evil Geniuses
Evil Geniuses North America Rank #1 Boostio Kelden Pupello ScrewFace Kyle Jensen Demon1 Max Mazanov Ethan Ethan Arnold C0M Corbin Lee jawgemo Alexander Mor and EDward Gaming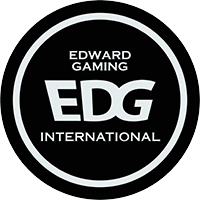 EDward Gaming China Rank #1 ZmjjKK Zheng Yongkang (郑永康) nobody Wang Senxu (王森旭) Muggle Tang Shijun (唐时俊) CHICHOO Wan Shunji (万顺治) Smoggy Zhang Zhao (张钊) Haodong Guo Haodong (郭浩东) , netting a top-8 placement.
LOUD had a major redemption arc at Champions, to take down FNATIC

FNATIC Europe Rank #1 Leo Leo Jannesson Derke Nikita Sirmitev Boaster Jake Howlett Chronicle Timofey Khromov Alfajer Emir Ali Beder twice and eliminate them from the event. They would place third overall after losing to Paper Rex

Paper Rex Asia-Pacific Rank #1 mindfreak Aaron Leonhart Jinggg Wang Jing Jie f0rsakeN Jason Susanto d4v41 Khalish Rusyaidee something Ilya Petrov Monyet Cahya Nugraha and Evil Geniuses.
LOUD is now: