After 11 months as a member of Cloud9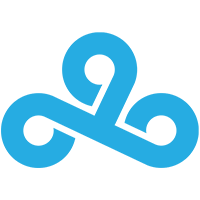 Cloud9 North America Rank #4 Xeppaa Erick Bach jakee Jake Anderson , Jordan "Zellsis" Montemurro has announced that he is in search of a new team as an unrestricted free agent.
Zellsis originally joined Cloud9 as the team bolstered their ranks with players breaking off from a multitude of rosters with the aspirations of finding further glory in the 2023 Champions Tour Americas League. While the team had an impressive showing throughout the regular season, only dropping a series to LOUD

LOUD Brazil Rank #1 saadhak Matias Delipetro Less Felipe de Loyola tuyz Arthur Andrade cauanzin Cauan Pereira , the team that finished ahead of them, they would fail to replicate their successes in the playoffs and secure a bid to compete at Masters: Tokyo.
Despite not being able to travel to Japan for Masters, they set their sights on the final event of the year: qualification to Valorant Champions through the Americas Last Chance Qualifier. In that event, despite their automatic bid to the upper semifinals through placement, they fell short twice at the hands of the Latin American teams KRÜ Esports
KRÜ Esports Latin America South Rank #3 keznit Angelo Mori NagZ Juan Pablo Lopez Klaus Nicolas Ferrari Melser Marco Eliot Machuca Amaro axeddy Carlos Alberto and Leviatán
Leviatán Latin America South Rank #1 Tacolilla Vicente Compagnon kiNgg Francisco Aravena nzr Agustin Ibarra Mazino Roberto Rivas Shyy Fabian Usnayo in the upper and lower final respectively, ending their 2023 VCT season.
About two weeks ago, Mateja "qpert" Mijovic, the team's substitute and sixth man, also announced that he would be exploring new opportunities in all regions.
Cloud9 is currently one player short of a full five-man roster for the Red Bull Home Ground 4 OFF//SEASON event that is set to kick off at the start of November.
Currently, Cloud9's roster contains the following members: