Noble
Noble Inactive Precision Colin O'Neill bdog Brandon Sanders LeviathanAG Aleko Gabuniya payen Nathaniel Lopez ZK Timothy Ly and its roster have parted ways, Austin "Apex" Copeland announced on Twitter. The announcement comes only a few days following the team's explosive run in the Stage 3: Challengers 1 qualifier.
It's time to turn a new chapter as we decided to go F/A as a team. We will be fielding org offers as we're are now the highest-ranked F/A squad on VLR. We have played at the highest level of competitive Valorant with consistent placements and success. Contact Apex with offers.
With the roster's potential coming to fruition in Stage 3, the team have seemingly outgrown the organization which previously housed them, with Apex announcing the team seeking offers from organizations, now as the high-ranked free agent squad in North America.
Noble have hosted numerous Valorant rosters since entering the game in early September. Roster instability wasn't an uncommon sight for the organization, with the most recent iteration changing out two players as recently as last month.
However, under the direction of Apex and Andrew "aRubyz" Seewer, Noble became more and more of a powerhouse as the roster saw steady improvements in the rankings, even having some of its players poached, such as Zachary "zekken" Patrone.
But while Aleko "LeviathanAG" Gabuniya is now released from Noble alongside his teammates, the Sova is notably absent from the new free-agent roster, with his trajectory seemingly on-course for TSM

TSM North America Rank #6 gMd Anthony Guimond seven Johann Hernandez hazed James Cobb NaturE Nicholas Garrison corey Corey Nigra .
Looking For Org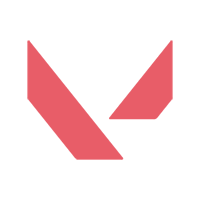 Looking For Org Inactive Precision Colin O'Neill payen Nathaniel Lopez ZK Timothy Ly bdog Brandon Sanders are: