One month ago, it only took a single report from George Geddes for Sean "bang" Bezerra to go from a seldom-known, underground talent in the Tier 3 scene to being one of the most talked-about players in the North American Valorant.
After parting ways with On The Way
On The Way Inactive justinovah Justin Beggs brawk Brock Somerhalder Boostio Kelden Pupello in late May, bang will debut with the new-look TSM

TSM North America Rank #2 hazed James Cobb WARDELL Matthew Yu Subroza Yassine Taoufik bang Sean Bezerra roster in Stage 3 of the Champions Tour. With the young player in the ranks, the organization eyes a turnaround from its string of disappointing results, which has culminated in the team making no Masters appearances in the entire year.
But bang's ascension into the savior of the TSM roster didn't happen overnight.
His Valorant career began modestly, as many did, during the first few months of the game's release: in a Discord LFT server.
In August of 2020, Austin "Apex" Copeland was the Coach for Phoenix1
Phoenix1 Inactive Precision Colin O'Neill King Aiden King Menace Jadin Wagner Jangler Dwaine Kirkpatrick zekken Zachary Patrone , an organization that few of its members look back fondly on. Scrolling through channels in LFT servers, Apex was networking to recruit new talent to bring into the fledgling roster.
After getting in touch with Justin "Trick" Sears, Apex brought him on and the two began to talk about other players. With the roster in need of a Smokes player, especially one with firepower, trick brought up bang, a player he said was "really, really good." Apex slotted him in almost immediately.
But like many rising talents in the scene at the time, especially coming into Valorant without any notable competitive history, bang wasn't without his detractors. With numerous cheating accusations against the then-16-year-old, the team took a risk by bringing him into the roster. To Apex, if he was cheating, he was cheating.
"And, you know, he wasn't. And he turned out to be an incredible player."
Under Phoenix1, bang's time kicked off with strong finishes in weekly events and small tournaments. "He fit the team really well," Derrek "Derrek" Ha recalled. "The chemistry was good and for a while, we were beating some really prominent Tier 2 teams."
But as the North American scene began to mature, Phoenix1 was starting to hit the wall and the team found it increasingly difficult to remain competitive. bang had been enlisted as the Smokes of the team, but his playstyle began to clash with that. Apex noted that while bang was "always good for fragging out," bang was inexperienced on the Omen during his time on Phoenix1, and seemingly had minimal motivation to improve on the character.
Nonetheless, bang remained on the Omen for his remaining time on Phoenix1 before parting with the organization in mid-November of 2020. While short and uneventful by today's standards, bang's tenure on Phoenix1 was a crucial catalyst for his rise through the tiers in the subsequent months.
A month later in December, bang found his new home in Serenity
Serenity Inactive Virtyy Leandro Moreno bang Sean Bezerra sym Tyler Porter , once again playing Omen. Starting in January of the following year, bang began experimenting more on the Brimstone, though nonetheless remained a hardline Smokes player.
That same month, Leandro "Virtyy" Moreno joined the roster. At the time, Virtyy noted that he looked up to bang as one of the best Smokes players in Tier 2, later befriending the player alongside the rest of the roster. "I always liked the Serenity roster," Virtyy recalled. "I always saw them as a group of friends and we instantly meshed well since we played with and knew of each other."
The roster's bonds were put to the test when they were seeded against none other than Sentinels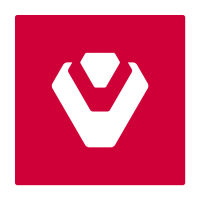 Sentinels North America Rank #1 sinatraa Jay Won inactive TenZ Tyson Ngo ShahZaM Shahzeb Khan SicK Hunter Mims zombs Jared Gitlin dapr Michael Gulino in the first Challengers qualifier of Stage 1. "When we initially saw that we were playing Sentinels, we knew that they were beatable," Virtyy said. "The day prior, a lot of us were VOD reviewing and doing a lot of work to try and be as prepared as possible.
The series kicked off with a result that few expected: Serenity 1-0 Sentinels.
Virtyy recalled their map pick of Ascent being a steamroll. "We were all playing together, playing off of each other, and obviously bang was going nuts." bang's stats at the end of Ascent stood out amongst his teammates, clocking in a 24-7 K/D at 194 ADR, seemingly outperforming his team's Raze and Reyna.
The momentum continued into Haven, with Serenity kicking off the map 8-4. But the team's luck was beginning to run dry, with Virtyy citing his side fumbling in the second half. Sentinels pulled through the reverse sweep, taking both Haven's second half and Icebox handily. "After that game we were obviously upset."
That one map against Sentinels, alongside a 2-0 sweep against the then-new Evil Geniuses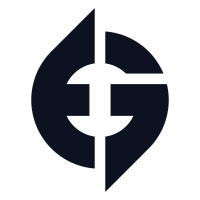 Evil Geniuses Inactive Temperature Nolan Pepper potter Christine Chi roster, stands out as one of the few notable results of that Serenity iteration, with the organization parting ways with the roster a few weeks later.
The team stuck together under the moniker of ex-Serenity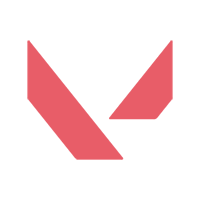 ex-Serenity Inactive justinovah Justin Beggs bang Sean Bezerra Virtyy Leandro Moreno and later recruited Derrek, who reunited with bang under the organizationless banner, and later On The Way. "bang on On The Way vs bang on Phoenix1 was night/day difference and he could probably say the same about myself," Derrek said.
"We grew as players and knew how to work as a team more, rather than just pugging it out in VCS and letting our raw mechanics win us rounds. He knew how to manage and work around his team well. Looking at him play, I knew if anyone was gonna get signed to a Tier 1 org from the original Phoenix1 roster, it was gonna be him."
Starting with ex-Serenity, and moving into On The Way, bang began to see more time in the server on Duelist agents, especially Phoenix on Haven. He didn't make his full transition to the role, however, until April amidst roster instability in On The Way.
bang's transition from the Smokes role to the Duelist role was perhaps one of the most pivotal moments in his development, even if one of the most risky. But for a player like bang, Apex explained, switching to Duelist was ultimately what allowed him to flourish as a player.
As an example, Apex compared him to Zachary "zekken" Patrone, who was at the time still playing under Noble
Noble Inactive Precision Colin O'Neill bdog Brandon Sanders LeviathanAG Aleko Gabuniya payen Nathaniel Lopez ZK Timothy Ly , a team Apex currently coaches for. zekken had previously played on the Sova during his time on Wichita Wolves
Wichita Wolves Inactive Jangler Dwaine Kirkpatrick fyg Maximillian Chalitsios zekken Zachary Patrone Nanners Anderson Lutkehus Sora Kevin Muldowney and Phoenix1, but began to shift over to the Raze under Noble. Since moving to Duelist, zekken has become renowned for his fragging ability.
"We put [zekken] on Duelist and all he has to worry about is fragging," Apex said. "He is an insane aimer, he just frags out. Now that's his role and he's really really fucking good at it."
zekken's role change was monumental to bringing his impact in the server to the forefront of the scene, with his stat gains as the Duelist likely a heavy proponent to his recent signing with XSET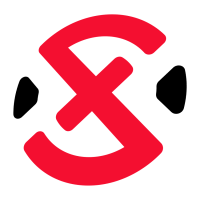 XSET North America Rank #6 dephh Rory Jackson zekken Zachary Patrone PureR Bryce Lovell AYRIN Jordan He BcJ Brendan Jensen .
But switching to the Duelist comes with its own risks, given the immense amount of Duelist free agents in the scene. "But I truthfully think that if you make the switch and you're a good Duelist like bang — you have the aim — then it's not as scary as it seems," Apex noted.
"He was always a good Smokes player, it's just that his playstyle and how much impact he has on the game is definitely amplified if he's on a duelist that he's comfortable with," Andrew "aRubyz" Seewer explained. aRubyz had previously been an assistant coach for Phoenix1 during the later half of bang's tenure on that team.
While a Smokes player typically sits back more, exemplified by bang's high plant numbers during his time on Omen, a Duelist more often creates space and allows his team to play off of him. "I think that kind of role suits him much for his playstyle in the way that he likes to play."
After a month playing on and off with On The Way, bang announced his free agency. A week and a half later, reports dropped of TSM signing the player, and the rest is history.
"bang has come an incredibly long way," Apex described. "bang definitely is self-made. He pretty much started from zero experience at all, and super, super fresh."
aRubyz cites bang's commitment as the primary driver to his rise in the scene. "I'd say that I think he's finally become fully dedicated and that's why these things happen, 'cause I don't think he stopped playing the game ever. Maybe once, I believe. But, he's been putting his nose to the grindstone for a very long time, hopping on whatever teams he can."
That commitment to the grind has earned him quite the unique reputation.
"I think the famous thing he's notorious for is grinding ranked in the middle of his Zoom classes," Apex said. "I mean, that was kind of his forte."
One of bang's other notable qualities was his flexibility. As aRubyz put it, "bang was always a sponge. You know how CS:GO [players] are notorious for these really hard-stick opinions and stuff like that? That wasn't bang. bang was ready to mold to whatever."
That flexibility, drive, and ability are what TSM hope to channel with bang now in the ranks of the organization's tenured veterans. "I think we needed someone more aggressive," Chet "Chet" Singh stated in the organization's recent team update. "We just needed someone young so it can help build motivation into the team. I think bang is the perfect piece."
"Think about who he's surrounded by: incredibly talented, experienced players and it'll only help him," Apex explained, comparing bang's place in TSM to Peter "Asuna" Mazuryk's role within 100 Thieves
100 Thieves North America Rank #3 steel Joshua Nissan Hiko Spencer Martin Ethan Ethan Arnold nitr0 Nick Cannella Asuna Peter Mazuryk dicey Quan Tran inactive . "Basically, you have a ton of experience and then you put in a fragger and the impact is highlighted incredibly."
Or, to put it more simply: "BANG, GO FRAG."
Nearly everyone who knows bang is on-board with TSM's decision to bring him onto the roster. But as North America becomes more and more competitive, only time will tell if bang will be up to the challenge.