As had been previously rumored, Auni "AvovA" Chahade, Žygimantas "nukkye" Chmieliauskas, and Jose "koldamenta" Luis Aranguren are the newest G2 Esports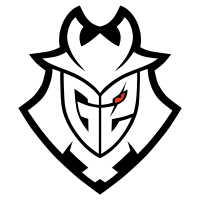 G2 Esports Europe Rank #7 hoody Aaro Peltokangas Meddo Johan Renbjörk Lundborg Mixwell Oscar Cañellas AvovA Auni Chahade nukkye Žygimantas Chmieliauskas members.
G2 Esports
@G2esports
Surprise
Mere hours ago, G2 announced the departure of Patryk "paTiTek" Fabrowski, Ardis "ardiis" Svarenieks and Aleksander "zeek" Zygmunt. The last would go on to sign for Acend
Acend Europe Rank #3 zeek Aleksander Zygmunt vakk Vakaris Bebravičius MONSTEERR Ondřej Petrů cNed Mehmet Yağız İpek starxo Patryk Kopczynski , replacing the outgoing koldamenta.
With koldamenta, Acend finished VCT's Stage 1 with an unexpected performance that saw them qualify for the Stage 1: Challengers 3 and, from there, for Stage 1: Masters 1. Despite low expectations, they ended up defeating Ninjas in Pyjamas

Ninjas in Pyjamas Inactive dimasick Dmitriy Matvienko chiwawa Egor Stepanyuk Jady Yaroslav Nikolaev rhyme Emir Muminovic , FunPlus Phoenix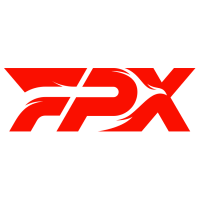 FunPlus Phoenix Europe Rank #11 SUYGETSU Dmitry Ilyushin Zyppan Pontus Eek ANGE1 Kyrylo Karasov Shao Andrey Kiprsky ardiis Ardis Svarenieks and Team Heretics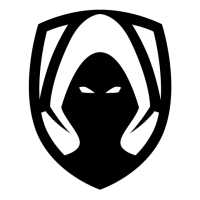 Team Heretics Europe Rank #9 snikk Sebastian Kamiński PoPiFresH Mario González keloqz Cista Wassim lowel Christian Garcia Antoran grubinho Grzegorz Ryczko to win the event. The team had a disappointing Stage 2, failing to qualify for the EMEA Challengers Playoffs.
Heretics, where nukkye and AvovA finished 2020 with on top, won First Strike and maintained their form with the second place finish at the first VCT Masters. They came crashing down in Stage 2, eliminated by the current Team BDS
Team BDS Europe Rank #10 bramz Bayram Ben Redjeb kAdavra Thomas Johner logaN Logan Corti rodeN Rodolphe Bianco juseu Elric Belland in Stage 2: Challengers 1, and failed to qualify for the second event, being knocked out by the team they will now represent.
It's been known for a while that G2 would be at the heart of a European shuffle by signing these three players. After being one of the top forces of 2020 and having a disastrous 2021, the team hopes to recover their spot as a title contender by reformulating much of their lineup, starting with the second LVP Rising Series event.
G2 Esports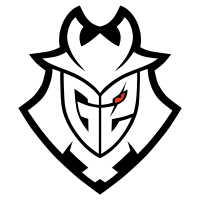 G2 Esports Europe Rank #7 hoody Aaro Peltokangas Meddo Johan Renbjörk Lundborg Mixwell Oscar Cañellas AvovA Auni Chahade nukkye Žygimantas Chmieliauskas are now:
The team's technical staff is: