While Masters opened Monday to much hype and high peaks, it's Tuesday the tournament really began heating up.
Tuesday saw the first pair of long-awaited regional clashes: back-to-back matchups between North American and European teams. Wednesday followed with the first set of elimination matches, and Thursday followed with a couple more plus the match of the tournament thus far.
Tuesday
Team Vikings vs. X10 Esports (VKS 2-0)
Version1 vs. Team Liquid (V1 2-1)
Sentinels vs. Fnatic (SEN 2-0)
The day started off exciting with two close maps between Team Vikings

Team Vikings Latin America Rank #1 gtnziN Gustavo Moura Sacy Gustavo Rossi sutecas Gabriel Dias frz Leandro Gomes saadhak Matias Delipetro and X10 Esports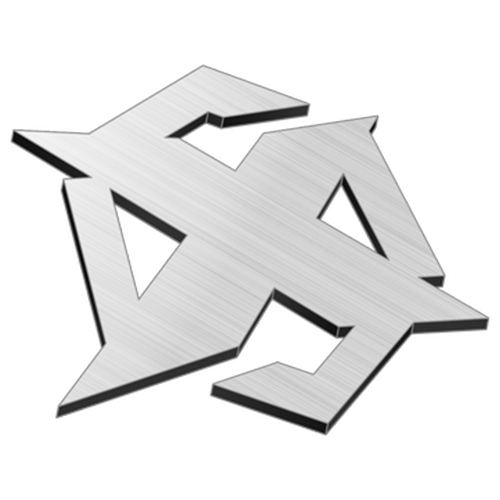 X10 Esports Asia-Pacific Rank #1 Crws Thanamethk Mahatthananuyut foxz Itthirit Ngamsaard sScary Nutchapon Matarat Sushiboys Panyawat Subsiriroj Patiphan Patiphan Chaiwong . The first map finished 13-11 and the second map ended 14-12.
While much hype was directed to X10 star Patiphan "Patiphan" Chaiwong before the tournament, the match proved to be the first chance for X10's other players to prove they are worthy of praise, as well. Nutchapon "sScary" Matarat was the first to seize that opportunity, showing his prowess on Viper in the first map.
The final map of that series was followed by a second consecutive overtime finish in the following map — a 16-14 start to the series between Version1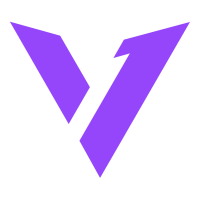 Version1 North America Rank #2 vanity Anthony Malaspina Zellsis Jordan Montemurro penny Erik Penny effys Loic Sauvageau wippie Maxim Shepelev and Team Liquid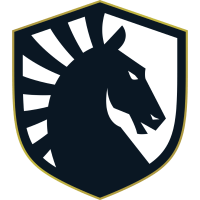 Team Liquid Europe Rank #1 Jamppi Elias Olkkonen Kryptix James Affleck L1NK Travis Mendoza soulcas Dom Sulcas ScreaM Adil Benrlitom . Team Liquid took that map off the back of a 30-bomb from Adil "ScreaM" Benrlitom on Sage. But this wasn't the same Version1 North Americans saw for most of Stage 2. It didn't even look like the same Version1 from Challengers Final. This team began to put on a clinic.
The teams traded streaks of round wins on Ascent before Version1 eventually pulled it out 13-11. V1 carried that momentum onto Haven, where they dominated Liquid 13-4.
"We were both yelling at each other the whole game," Erik "penny" Penny said. "Like yelling back and forth, back and forth. Stuff would go wrong for them and we'd make sure they know what they did wrong. And they did the same for us. So yeah, I think we just didn't let it get to our heads and we just kept playing our game and we won."
That was likely most evident to viewers immediately after the now infamous play where Dom "soulcas" Sulcas lurked behind an unsuspecting Anthony "vanity" Malaspina only for the latter to bump into the former and kill him, vanity made sure everyone knew soulcas had made a mistake.
To add insult to injury, Pansy on the broadcast simply told soulcas to delete the game.
"They kinda surprised us today with their play style," Scream said after that match. "They were not that predictable today and we made a lot of mistakes, so we need to go over the game and try to understand what happened."
To read more about Version1 vs. Team Liquid, read bleghfarec's article here.
Given the flurry of technical pauses throughout the day and the numerous overtime games, the much anticipated final match of the day between Sentinels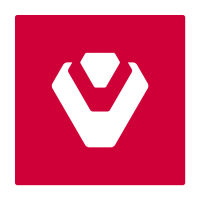 Sentinels North America Rank #1 sinatraa Jay Won inactive TenZ Tyson Ngo ShahZaM Shahzeb Khan SicK Hunter Mims zombs Jared Gitlin dapr Michael Gulino and Fnatic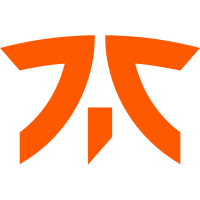 Fnatic Europe Rank #2 MAGNUM Martin Penkov Derke Nikita Sirmitev Boaster Jake Howlett Mistic James Orfila doma Domagoj Fancev got to a late start. And while the match was a 2-0 in favor of Sentinels, it stretched past midnight local time as the maps went 13-11 and 13-10.
"The first map was okay," Martin "MAGNUM" Penkov said. "But when you lose it does take some energy and the second map for me was really hard to keep comming [at a high level]. And I can't even imagine how I would have looked on the third map."
"My head started hurting because I was drinking a lot of caffeine and I was trying to keep up with the amount of caffeine I was taking," Hunter "SicK" Mims. "So I definitely think [how late we were playing] gave me a bit of a headache and I didn't have much food."
If there were any two players in the server not bothered by the late start time, it was Tyson "TenZ" Ngo and Shahzeb "ShahZaM" Khan of Sentinels. Each player took a turn dominating a map to lead Sentinels to the series win.
Wednesday
X10 vs. Crazy Raccoon (X10 2-0)
KRÜ Esports vs. Sharks Esports (KRÜ 2-0)
Sentinels vs. Team Vikings (SEN 2-0)
The first day of eliminations began with a statement performance for X10 over Crazy Raccoon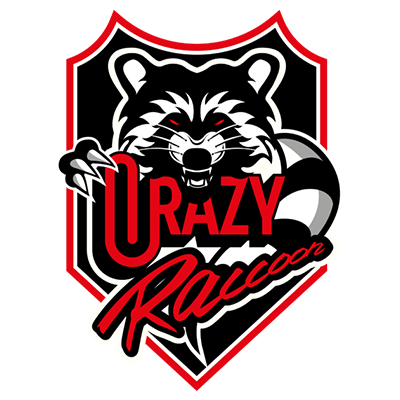 Crazy Raccoon Asia-Pacific Rank #2 Medusa An Min-cheol rion Hiroto Tateno zepher Jyousuke Matsuda neth Yusuke Matsuda Munchkin Byeon Sang-beom (변상범) on a 2-0 scoreline.
While Crazy Raccoon put up somewhat of a fight just two days after dueling with V1, X10's lead was never really in danger throughout the match. Patiphan dazzled on Viper and Jett, while Yusuke "neth" Matsuda attempted to battle back with a stellar Killjoy performance in his own right.
Unfortunately for Crazy Raccoon, the defeat spelled the end of their first LAN appearance.
"We do not have another offline event for the next three months," said An "Medusa" Min-cheol, adding it was his first ever LAN of any kind personally. "And so it was actually huge to come here and gain that experience. The ability to come here and learn from other regions and study different comps and how other regions play the game has been very beneficial for us. And as of now, I have no doubt that we will not be losing when we go back to Japan."
Sharks Esports
Sharks Esports Latin America Rank #2 deNaro Matheus Hipólito gaabxx Gabriel Carli fra Matheus Fragozo prozin Wallacy Sales light Winicius César joined Crazy Raccoon on the early departure list after a stinging defeat to KRÜ Esports
KRÜ Esports Latin America Rank #5 delz1k Joaquin Espinoza bnj Benjamin Rabinovich NagZ Juan Pablo Lopez Klaus Nicolas Ferrari Mazino Roberto Rivas keznit Angelo Mori 13-5 on map one and 13-6 on map two.
The match served as a nice rebound for KRÜ after a difficult defeat of their own to Fnatic on Monday. This time, everyone on the team looked great as they looked at ease on rifle rounds once again.
That match was followed by the upper bracket showdown between Sentinels and Team Vikings. While it was by no means a blowout, Sentinels remained firmly in control throughout the match — winning the first map 13-7 and the second map 13-6.
As a promising sign for things to come, SicK appeared more comfortable with the earlier start time and displayed a far greater performance than he had the night before.
Thursday
NUTURN vs. Version1 (NU 2-1)
Fnatic vs. X10 (FNC 2-0)
Team Liquid vs. KRÜ Esports (TL 2-0)
Thursday started with the best match of the tournament thus far.
The match began with an all-North American upper final seemingly destined thanks to V1's domination in post-plant scenarios powered by Viper stand-in Jamal "jammyz" Bangash's lineups. V1 cruised to an easy 13-3 victory on Haven.
But much like on Monday against Sharks, Haven was merely the warmup map for NUTURN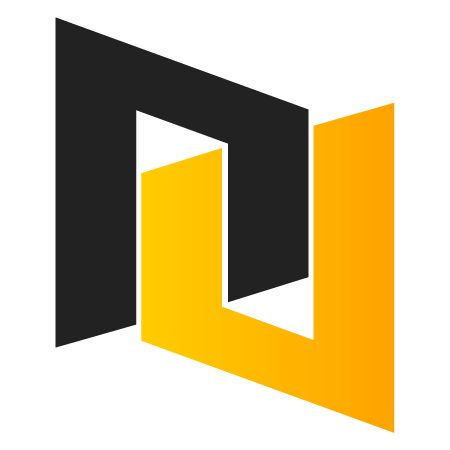 NUTURN Korea Rank #2 allow Park Sang-wook (박상욱) Suggest Seo Jae-young (서재영) peri Jung Bum-ki (정범기) solo Kang Geun-chul (강근철) Lakia Kim Jong-min (김종민) .
NUTURN clawed back from an early 7-2 deficit on Ascent to take an 11-9 lead. After Version1 tied it up with two straight round victories, the teams played out an intense tiebreaker round.
Kim "Lakia" Jong-min (김종민) clutched out a seemingly impossible 2v1 to win the round and jumped out of his seat before he even defused the bomb. It was the turning point of the match and its defining moment. And depending on how things go for NUTURN, it could be the defining moment of the tournament.
With round victories like this, no deficit seemed too insurmountable for NUTURN anymore.
"I think I got a little bit lucky," lakia said afterwards.
The final few rounds of the map saw two more clutches. Loic "effys" Sauvageau won a 1v2 to win the first overtime round. Jung "peri" Bum-ki (정범기) beat jammyz in a 1v1 to give NUTURN the lead a couple of rounds later. NUTURN won the map 15-13.
The ice in peri's veins froze over once again on Split, when he beat vanity in a 1v1 to take the map into overtime. It was the third in the last four rounds NUTURN won to force said overtime after the team faced certain defeat off the backs of five straight round losses and questionable decision-making.
NUTURN closed out the first two overtime rounds to win 14-12 and earn a chance to play against Sentinels in the upper finals.
Jordan "Zellsis" Montemurro believed his team could have finished the match on the second map.
"I think we just got comfortable and kind of took the 7-2 advantage we had in rounds and we just got complacent and they capitalized on it," he said. "So shout out to them."
To read more on NUTURN vs. V1, read Snivy's article here.
The last pair of matches of the day were far less exciting, and ultimately ended in favor of the European squads 2-0. Still, the minor region teams that left in defeat were able to put up a fight.
While the first map wasn't a great showing from X10 overall, it was a stellar performance for Itthirit "foxz" Ngamsaard, the team's Sova. All four of the team's round wins that map were off his multikills, including two 4Ks and one 1v2 clutch.
The second map was a slightly tighter contest in which X10 won the first three rounds and ultimately hung around until Fnatic defeated them 13-9. While they certainly were hoping for a victory, X10 can at least point to a first kill difference of six in their favor on the final map as a positive of their final match.
"From the experience we got here at LAN," Patiphan said. "It will make us become a stronger team. And if we we make it to Berlin, we will not get this place anymore. We're going to finish higher."
X10's influence on this LAN appears to be lasting, at the very least. Patiphan seemingly revolutionized the walkout meta earlier this week with a dance that today ended in a dance-off between him and Jake "Boaster" Howlett.
"I just wanted to express myself and act normal, like at ease, to help relieve pressure" that he and his teammates were facing, Patiphan said of his first dance.
After that entrance? How could you not challenge Patiphan to a walkout dance-off?
The second lower bracket match operated much like the first. Liquid rolled through KRÜ 13-2 to start the match, but KRÜ was not ready to give in just yet.
KRÜ wound up jumping to a 9-5 lead to begin map two, Ascent, before Liquid won the final eight rounds to take the map and the series.
"We just talked a little bit about our game plan — what we talked about before the match, Elias "Jamppi" Olkkonen said. "And I think it was good. I don't remember who took the timeout, but it was just a good mental reset for us and after the timeout, we kind of knew what we have to do."
Despite the crushing defeat, Argentinean superstar Nicolas "Klaus" Ferrari finished strongly. He went +3 on K/D to end the match while his next best teammate finished with a -9 K/D.
"Honestly, the skill gap is not that big," Travis "L1NK" Mendoza said. "I don't think anyone's really surprised about what's happened."
Looking ahead
Less than half of the teams who entered the tournament will remain at the end of Friday's slate of matches.
It'll begin with a lower bracket duel between Fnatic and V1 before moving onto the next lower bracket match between Team Vikings and Team Liquid.
The winner of those matches will go toe-to-toe in lower round four for a shot at the lower finals.
Friday will end with the upper final between Sentinels and NUTURN.
Both teams are locked into a top three finish. The winner will await their next opponent in the grand finals and the loser will have to fight for a rematch in the lower finals.