The lights on the stage in Iceland pulsed in bright purple before turning on. Through the fog, the players of NUTURN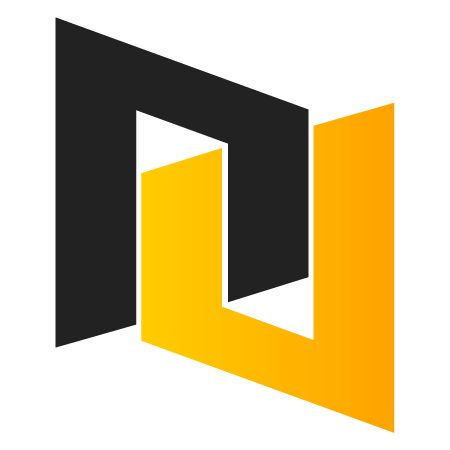 NUTURN Korea Rank #2 allow Park Sang-wook (박상욱) Suggest Seo Jae-young (서재영) peri Jung Bum-ki (정범기) solo Kang Geun-chul (강근철) Lakia Kim Jong-min (김종민) and Version1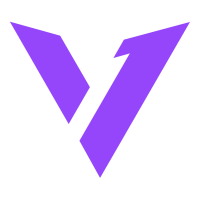 Version1 North America Rank #2 vanity Anthony Malaspina Zellsis Jordan Montemurro penny Erik Penny effys Loic Sauvageau wippie Maxim Shepelev danced their way in; Jung "peri" Bum-ki (정범기) led his team with "Gangnam Style", while Jamal "jammyz" Bangash followed up with the "Ready to Monday" dance.
The two teams had fought through gruelling matches to get to where they were. The winner of this match would determine who advances to the upper bracket finals against Sentinels in VALORANT Masters: Reykjavik.
We're talking away. I don't know what I'm to say. I'll say it anyway... (Photo credit: Colin Young-Wolff for Riot Games)
Map 1 began on Haven, where Version1 opened up the series with a pistol round win on defense, and continued to cruise through the rest of the first half. Their strength came in their post plants and retakes, and NUTURN had no answer for their utility in those situations.
NUTURN were only able to bring in two more rounds before the end of the half, with the score at 9-3. The rest was a shutdown from Version1, winning the next four rounds to secure the map 13-3.
The map win looked very good for the North American squad, and they brought their momentum over to Ascent for Map 2, taking the first four rounds. They seemed poised to take the series, but two rounds in a row helped breathe life into the NUTURN squadron, and kept it up by finishing the half at 7-5 after an Ascent offense.
The second half was when the match really kicked into high gear, where both teams went full steam ahead. What then became the defining highlight of the entire match was Round 22.
penny led Version1 through a dominant Map 1 on Haven. (Photo credit: Colin Young-Wolff for Riot Games)
Version1 had begun taking control in mid, but were pushed out by Seo "Suggest" Jae-young (서재영)'s Skye Seekers. The ult allowed peri to push in and take down Erik "penny" Penny. jammyz swung in to trade him, as well as killing Park "allow" Sang-wook (박상욱) in the process.
The North Americans started pushing into A site, but not without losing a man in Tree when Kang "solo" Geun-chul (강근철) takes out Anthony "vanity" Malaspina, and is quickly traded by Loic "effys" Sauvageau. With three up against NUTURN'S two, Version1 enters A-site. jammyz began to ult with Viper, but Suggest peaks from Heaven to dome him, cancelling it just as the fumes were about to spread. While he was traded by Jordan "Zellsis" Montemurro as the spike went down, the kill was crucial in stopping a powerful ultimate and giving Kim "Lakia" Jong-min (김종민) a fighting chance in a 1v2.
Jumping up to the window, Lakia broke the glass, giving warning to where he was going. Zellsis popped a Nanoswarm on Heaven to stop him. Instead of stopping however, Lakia made the call to jump through the molly and down onto the site.
When he landed on his feet, his crosshairs were on both effys and Zellsis. Lakia snapped onto effys' head. In that same second, Zellsis was trying to put down a turret. Lakia then spray transferred over, killing in and securing the round.
A 1v2 clutch by Lakia was the defining moment of the match.
Everything happened in an instant. It was not the meticulous retake that the words might make it look like, but one action after another made everything work out in the end.
"I think looking back, I just played as I'm used to," said Lakia in a post-game interview. "I think I got a little bit lucky and the outcome was really positive."
NUTURN popped off in excitement after the clutch, and Lakia got up from his chair and shouted across to Version1 on the other side. The North Americans were in turn shocked at what just happened. effys had his hands behind his head as he slightly slouched back, while Zellsis put his hands on the front of his glasses in disbelief. "Look at that, head in hands," said Rivington. "Head, in, hands, Doug."
The Korean squadron were now at match point, but Version1 wasn't ready to go out by winning the last round in regulation, sending it to overtime. Both teams won their defense via retakes in post plant. But an offense win by NUTURN and the following defense earned them the win in the second overtime, bringing the series to map 3.
Lakia was in disbelief after NUTURN won the series. (Photo credit: Colin Young-Wolff for Riot Games)
NUTURN didn't waste any time on Split, the final map of the series. They opened it up by winning four rounds in a row on defense. Version1 responded back, grinding the map all the way to a 6-6 tie.
In the second half, NUTURN kept up the pressure by stringing three rounds on attack. But a stalwart defense from jammyz's Viper and Zellsis' Killjoy brought the Koreans' defense to a screeching halt, allowing them to secure six rounds and putting them on the cusp of a series win.
Despite the defense, NUTURN rallied back, winning two to bring the map to another overtime. This time it was NUTURN that shined, winning both rounds in overtime, taking the series and sending Version1 to the lower bracket.
The NUTURN squad got up from their chairs to celebrate their hard fought victory. Lakia jumped into Solo's arms to hug him. When the camera came up to the team, Lukia pulled out cat ears with his hands, only until Suggest came in and cut them off - a clear taunt towards Version1 in-game leader Vanity.
Cats have nine lives, they say. Version1 lost one of them today due to NUTURN.
After their win, Lakia had difficulty taking in the moment. "I can't believe this has really happened," he said. "We clutched up in the most important rounds in map two and map three. That's something that's really difficult to do, and I still can't believe we've done it and we've won."