M80
M80 North America Rank #4 zander Alexander Dituri eeiu Daniel Vucenovic NiSMO Marc-Andre Tayar johnqt Mohamed Amine Ouarid koalanoob Gianfranco Potestio took the crown in VCL NA's Mid-Season Face Off, besting G2 Esports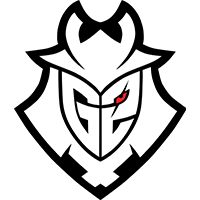 G2 Esports North America Rank #19 ShahZaM Shahzeb Khan dapr Michael Gulino wippie Maxim Shepelev OXY Francis Hoang penny Erik Penny 3-1 in the grand final.
G2 and M80 both took the lead in Group A and Group B, respectively, of VCL NA's first regular season. M80 were followed by The Guard
The Guard North America Rank #5 JonahP Jonah Pulice trent Trent Cairns neT Michael Bernet valyn Jacob Batio tex Ian Botsch and TSM

TSM North America Rank #10 gMd Anthony Guimond seven Johann Hernandez NaturE Nicholas Garrison Kanpeki Eric Xu corey Corey Nigra , who also had a 4-1 record, while Disguised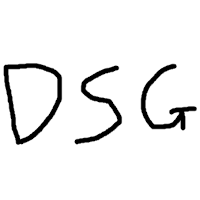 Disguised North America Rank #18 steel Joshua Nissan Genghsta Amgalan Nemekhbayar clear Joseph Allen Exalt Drake Branly nerve Michael Yerrow yay Jaccob Whiteaker qualified in fourth with a 2-3 record.
G2 gapped the rest of their group, with Moist Moguls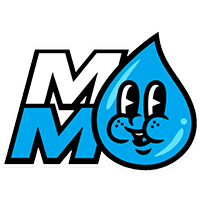 Moist Moguls North America Rank #6 aproto Alex Protopapas sym Tyler Porter brawk Brock Somerhalder flyuh Xavier Carlson thief Brady Dever and Oxygen Esports
Oxygen Esports North America Rank #9 skuba Logan Jenkins mitch Mitch Semago Verno Andrew Maust Reduxx Yassin Aboulalazm Rustun Rustun Lusk ended the group stage at three wins and two losses. FaZe Clan
FaZe Clan North America Rank #13 POISED Kevin Ngo mummAy Anthony DiPaolo TiGG Tanner Spanu BABYBAY Andrej Francisty supamen Phat Le qualified over Turtle Troop
Turtle Troop North America Rank #11 WeDid Matthew Suchan Governor Peter No Add3r Jack Hayashi Rossy Daniel Abedrabbo dazzLe Will Loafman over tiebreakers, as both shared a 2-3 record.
In the playoffs, M80 proved particularly resilient. After opening with a 2-0 over Disguised, M80 came back from an 0-1 deficit in matches against Moist Moguls and The Guard to reach the grand final. G2 had a rougher run, dropping to the lower bracket in the first round after a 2-1 loss to Oxygen in the opening round.
In the lower bracket, G2 rampaged through FaZe and Moist Moguls. After going the distance against Oxygen and The Guard, G2 completed a full lower bracket run that put them in title contention.
The grand final began as a hotly-contested affair, as G2 and M80 narrowly won their map picks of Ascent and Fracture respectively. On Icebox, G2's pick, a strong attack side from M80 set the team up for success, and they were ultimately able to close out the map 13-5. Riding high, M80 breezed through their pick of Pearl, sweeping G2 13-3 and ending the series 3-1.
With the Mid-Season Face Off concluded, M80 and The Guard are the two front-runners for the NA's two Americans Ascensions slots. There are more points up for grabs during Split 2 — which begins April 18 — and its playoffs, hosted in the days leading up to June's Masters Tokyo.