Version1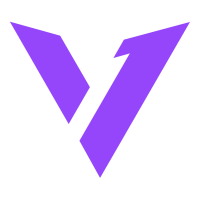 Version1 North America Rank #2 vanity Anthony Malaspina Zellsis Jordan Montemurro penny Erik Penny effys Loic Sauvageau wippie Maxim Shepelev will play the Masters: Reykjavik with Jamal "jammyz" Bangash, as Maxim "wippie" Shepelev was unable to obtain the required visa.
wippie will be absent from the second Masters, as coach Ian "Immi" Harding broke the news that the player was unable to acquire the necessary visa due to "COVID complications", forbidding him to travel to the Nordic nation.
The Russian has an unfortunate history with visa complications, the most recent of which resulted in him being released from Chaos' CS:GO roster in January 2020, where he was replaced by now-teammate Anthony "vanity" Malaspina.
wippe has accompanied Version1 since the NA Challengers Finals, when Keven "PLAYER1" Champagne left for personal matters. Moments after, it was reported by Ryan Friend wippie would be filling the slot, just as he did starting from the NA Challengers Finals in which the team qualified after besting Built by Gamers and Cloud9 Blue in Stage 2: Challengers 1.
Version1's path to Iceland has been ascendant, as the team went on a lower bracket rampage, striking down Andbox
Andbox North America Rank #17 jcStani Noah Smith vice Daniel Kim yay Jaccob Whiteaker seb Sebastian Bucki mada Adam Pampuch , NRG Esports

NRG Esports North America Rank #12 eeiu Daniel Vucenovic s0m Sam Oh ANDROID Bradley Fodor tex Ian Botsch , Envy
Envy North America Rank #5 Victor Victor Wong crashies Austin Roberts FNS Pujan Mehta mummAy Anthony DiPaolo kaboose Jake McDonald , and Cloud9 Blue
Cloud9 Blue North America Rank #6 xeta Son Seon-ho (손선호) floppy Ricky Kemery Xeppaa Erick Bach leaf Nathan Orf mitch Mitch Semago poiz Michael Possis . The team was only stopped by Sentinels, who had initially sent them to the lower bracket, in the grand final match where they were defeated 3-0 but not before being guaranteed one of two North American seeds into Iceland.
Stage 2: Masters Reykjavik will start on May 24, with the entire format yet to be released. Version1 will travel alongside Sentinels to the first global Valorant LAN tournament.
In Iceland, Version1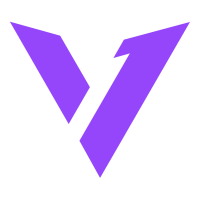 Version1 North America Rank #2 vanity Anthony Malaspina Zellsis Jordan Montemurro penny Erik Penny effys Loic Sauvageau wippie Maxim Shepelev will field: