There are deep and structural flaws throughout the Challenger Leagues (VCLs) in Europe. It's an excessively fragmented region that suffers deeply from a lack of organization investment and low viewership.
This is the first of a two-part editorial that outlines several issues that plague Europe's Challenger Leagues in 2023 and possible solutions. The second part will be published in the coming days.
Photo by Michal Konkol/Riot Games/Freaks 4U
This year's VCL organization began last year with the birth of its predecessor, EMEA's Valorant Regional Leagues, or VRLs. For the 2022 season, the region was divided into eight separate leagues to serve as the tier 2 to a Challengers competition that became a semi-closed league format.
While France, Turkey, and the MENA subregion each got their own VRL, other regions were consolidated. Spain, Portugal, and Italy were all placed under the Spain VRL. Germany, Austria, and Switzerland were bundled up into the DACH league. The Baltics, Balkans, as well as other Eastern European countries were put under the East VRL. Northern Europe — also known as Polaris — took the UK, Ireland, and the Nordic countries. Finally, the far Eastern reaches of Europe were given a CIS league.
The tier 2 scene in EMEA slowly slipped into irrelevance, as the VRLs were mostly written off as tournaments for teams who were unable to reach the VCT, and had few implications or incentives for viewers to watch. The only link between the regional leagues and the VCT circuit — aptly called VCT Promotion — was given little attention.
During the first stage, each league's teams fought for access to the VCT Promotion, which reached just 7% of the 9.7 million hours watched during Stage 1: EMEA Challengers. Spain's 1.6 million hours watched more than doubled Promotion's numbers, while no other league got past 165,000 hours watched.
Photo by Hara Amorós/LVP
The second split of the VRLs led to the VRL Finals, a European Masters-esque tournament that aimed to crown the best team of Europe's tier 2. Despite having no further implications and streaming just a third of the hours of the leagues, the VRL Finals cracked 1.3 million hours watched. Only VRL Spain and France surpassed the Finals in raw numbers, although the latter's views were largely boosted by Karmine Corp

Karmine Corp Europe Unranked ZE1SH Ahmed El Sheikh ScreaM Adil Benrlitom Nivera Nabil Benrlitom xms Alexandre Forté sh1n Ryad Ensaad 's presence.
But even the viewership numbers of the second split's most watched VRL, France, paled in comparison to those for VCT's Stage 2: Challengers, which totalled nearly four times more watch hours. Most VRLs don't even come remotely close to those totals; France's viewership dropped by nearly half once KCorp moved up to the VCT, and DACH — the most viewed league outside of the outliers of France, Spain, and Turkey — garnered only a tenth as many watch hours as France's post-KCorp viewership.
This year, the VCL system is virtually the same, although with nine leagues now instead of eight. The CIS league has been called off indefinitely, while the Spanish league was split up into three, giving Portugal and Italy their own league.
Riot didn't split Spain, Italy, and Portugal from each other without reason. When the three countries were under one name, Portugal and Italy were massively underrepresented in players, viewership, and even organizations. The ten Spanish organizations that filled out the league invited few Portuguese players and no Italian names.
And so far, competitors Portugal and Italy say that the breakup has benefitted both scenes.
"Honestly the VCL in Italy has been a savior," GMT Esports
GMT Esports Europe Unranked bipo Taranvir Singh HearthBeat Marco Soffia N A I S Alessandro Montanari AFoxx Fábio Veigas marteen Martin Pátek player HearthBeat said. "We flourished a lot, orgs got more serious about the Italian tournaments, and young talented kids finally can focus on the game with their parents' support. Italian esports benefited from it massively compared to other regions."
"The separation was obviously good for a country of our size that has as much talent as we do," SAW
SAW Europe Unranked Addicted Eduardo Torres DaviH David Cruz tomaszy Tomás Machado Fizzy David Figueiredo Bati Miguel Batista manager san alex said. "We feel the level of the teams is definitely competitive enough to challenge most teams in Tier 2.
But, even with the benefits to the countries' local competitive scenes, the costs of fragmentation are still apparent. Portugal and Italy are now the two least watched VCLs, and Spain has lost over 70% of its hours watched in Split 1.
Photo by Michal Konkol/Riot Games/Freaks4U
Therein lies the problem with Valorant's tier 2 scene in Europe. Valorant has established itself at an international scale, but not at the local level. In Europe, a diverse continent made up of many small nations with distinct cultures and languages, a fragmented system might allow local scenes to develop more effectively. But a fragmented system will also lead to a suffocatingly insufficient level of attention and support.
"Running all of these parallel to each other creates a massive divide in potential viewership and turns away sponsors and orgs," Polaris caster Matt "Twiggy" Twigg argues.
Sponsors are ultimately attracted to eyeballs. So a fragmented region where no one team will get more than a handful of viewers watching their games is unlikely to attract the sponsors it needs to give its players a sustainable system to grind out for a chance at reaching their region's uppermost tier.
Some, like Twiggy, therefore believe the best way to improve the VCL system is to unify its leagues partially or wholly. If everyone in the region has to watch the same one or two tier 2 leagues, then the teams competing in those leagues will get more views and become more attractive to sponsors.
"I would like to see 2-4 EMEA Challengers leagues - ideally my vision would be West, East, and then, if really needed, an addition of MENA and/or Central," Twiggy said. "Challengers worked brilliantly pre-partnerships, and I have no idea why the need was felt to divide the region up into so many tiny leagues."
But unification can bring its own problems, such as those that have been present in Polaris and last year's Spain. Polaris still has to clear ground through countries who are true and pure to CS, while also appealing to smaller esports scenes. After having a grand total of five organizations last year, that number has pummeled to just two, while unsponsored teams have been looking for an organization for over a year now.
"For anyone who saw the downfall of Overwatch Contenders the idea of unifying seems disastrous," SAW manager san alex said. "You destroy the local communities, you kill new talent. Tier 1 and 2 stop getting fed, and local communities stop being worked on."
"It's a slow death. I don't think it's the way to go, and I cannot see it implemented in a Riot game."
France could be one of the many VCLs unified into a larger Western league (Photo by Yanis Graba/VCL France)
That leads some VCL participants to suggest an opposite approach: take what Riot has now and refine it to address its issues directly. Support third-party tournaments, make room for academy teams and a more open system, and invest more. This system, which saw Portugal and Italy get its own leagues, appears to have favored both communities — but only them.
While Portugal and Italy have flourished, their fracturing has resulted in a downturn of quality regional imports for Spain. The problem is further aggravated by the lack of academy teams and the loss of three big names — KOI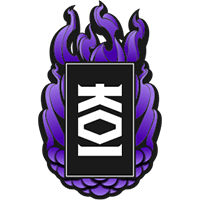 KOI Europe Unranked starxo Patryk Kopczynski koldamenta Jose Luis Aranguren sheydos Bogdan Naumov trexx Nikita Cherednichenko Wolfen Berkant Joshkun , Team Heretics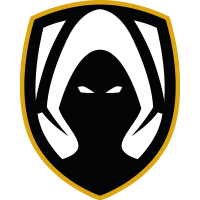 Team Heretics Europe Unranked Mixwell Oscar Cañellas AvovA Auni Chahade Boo Ričardas Lukaševičius keloqz Cista Wassim , and Giants Gaming
Giants Gaming Europe Unranked Fit1nho Adolfo Gallego nukkye Žygimantas Chmieliauskas hoody Aaro Peltokangas rhyme Emir Muminovic Cloud Kirill Nehozhin — who left for the VCT.
And so, because the line between national identities and regional unity is extremely fine and tough to balance, a third view wishes to see the VCLs change not by keeping the current system or by unifying the leagues. Instead, this third approach wants something in between.
Earlier this month, VCT caster Zescht, journalist George Geddes, and former Polaris player Adam "ec1s" Eccles discussed over a Twitter thread the idea of creating an in-between league to the VCLs and the VCT. This would turn the VCLs into EMEA's tier 3, and would essentially turn Ascension, the end-of-year promotion tournament VCL teams compete in for a chance to enter the VCT, into a full region-wide league of its own.
Each proposal has its own appeals, and all of them are better than the current state of things. But regardless of which format is best for improving Europe's tier 2 system, such a change must be a part of the solution, not the sole fix.
That's because even a perfect format will need support to successfully hold the weight of a region's tier 2 scene.