KRÜ Esports
KRÜ Esports Latin America South Rank #2 keznit Angelo Mori NagZ Juan Pablo Lopez Klaus Nicolas Ferrari Melser Marco Eliot Machuca Amaro DaveeyS Santiago Galvis Ruiz axeddy Carlos Alberto have made changes to their active roster and coaching staff by benching in-game leader Alexandre "xand" Zizi and head coach Leandro "Leazo" Liset ahead of the 2023 Americas League. The pair is currently seeking fresh opportunities as restricted free agents.
KRÜ Esports 🤟🇺🇲
@KRUesports
Formerly of FURIA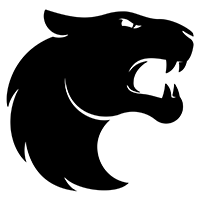 FURIA Brazil Rank #3 kon4n Vitor Hugo dgzin Douglas Silva mwzera Leonardo Serrati Quick Gabriel Lima Mazin Matheus Araújo Khalil Khalil Schmidt and Ninjas In Pyjamas

Ninjas In Pyjamas Inactive , xand joined KRÜ following their acceptance as one of the 30 partnered teams that debuted at São Paulo's LOCK//IN. Prior to donning the pink and black jersey, xand's notable achievements under both FURIA and NIP were international appearances at 2021's Champions and 2022's Masters: Reykjavik. Unfortunately, both runs were short-lived as each time xand and his team were unable to advance past the group stage.
Placed against a core of former world champions in their opening match at São Paulo, xand and the rest of KRÜ put up a fight against EMEA powerhouse Natus Vincere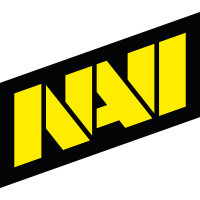 Natus Vincere Europe Rank #2 ANGE1 Kyrylo Karasov Shao Andrey Kiprsky Zyppan Pontus Eek SUYGETSU Dmitry Ilyushin cNed Mehmet Yağız İpek . They were eventually defeated in two convincing maps, consequentially ending their run in the single elimination Omega bracket.
Shortly after the conclusion of LOCK//IN, KRÜ announced that xand and Leazo, who joined the team last May, were no longer part of the active roster moving forward. The organization stated that the changes made were not based on recent results, but their need to reinforce staff and reorganize player roles.
As of now, KRÜ Esports
KRÜ Esports Latin America South Rank #2 keznit Angelo Mori NagZ Juan Pablo Lopez Klaus Nicolas Ferrari Melser Marco Eliot Machuca Amaro DaveeyS Santiago Galvis Ruiz axeddy Carlos Alberto are: