Gen.G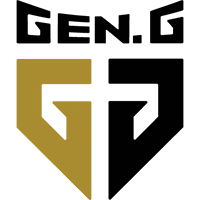 Gen.G Korea Rank #3 Meteor Kim Tae-O (김태오) k1Ng Lee Seung-won (이승원) TS Yu Tae-seok (유태석) eKo Yeom Wang-ryong (염왕룡) Sylvan Ko Young-sub (고영섭) GodDead Kim Sung-sin (김성신) have made Ko "Sylvan" Young-sub (고영섭) and Kim "GodDead" Sung-sin (김성신) official. Kim "Secret" Ha-jin (김하진)'s time with the team has come to a end after "mutual agreement." VLR.gg reported the move last Wednesday, March 8.
젠지 이스포츠 | Gen.G Esports
@GenG_KR
Gen.G had been playing with five ever since the departure of Kang "iNTRO" Seung-gyun (강승균). However, as rosters in the VCT Leagues must field no less than six players, this move was mandatory before roster deadlines for the partnered leagues close on March 25.
Sylvan is an ex- World Game Star
World Game Star Korea Rank #17 Corine Sungbin JD apeX Seung Sogate Park Jong-seong (박종성) talent who, after a top-four finish in last year's Stage 2: Challengers, was reportedly highly sought-after in the offseason. GodDead is a founding member of On Sla2ers
On Sla2ers Inactive Has1ra14 Lim Hyuk (임혁) Ash GODLIKE Lee Seo-ha (이서하) hyeoni Yoon Hyun-seok (윤현석) Manggong , whose core joined Gen.G after a near-miss qualification to Champions at the East Asia LCQ last August.
Gen.G's latest outing, at VCT LOCK//IN, was cut short by LOUD

LOUD Brazil Rank #1 aspas Erick Santos saadhak Matias Delipetro Less Felipe de Loyola tuyz Arthur Andrade cauanzin Cauan Pereira in a drawn-out 2-0 victory for the hometown heroes. They now have around two weeks to fully integrate Sylvan and GodDead into the team, as Pacific League begins on March 26. The region's teams will be fighting for one of just three Masters Tokyo slots.
Gen.G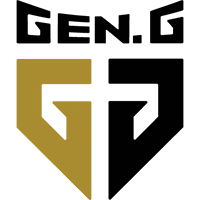 Gen.G Korea Rank #3 Meteor Kim Tae-O (김태오) k1Ng Lee Seung-won (이승원) TS Yu Tae-seok (유태석) eKo Yeom Wang-ryong (염왕룡) Sylvan Ko Young-sub (고영섭) GodDead Kim Sung-sin (김성신) are now officially: